Description
Join inspiring entrepreneurs, retail buyers and experts from the beauty industry at this one day extravaganza.


Types of businesses this event is ideal for: Female, male and children orientated products and services including skincare cosmetics, make-up, nails, beauty gifts, fragrance, haircare, bath and body and beauty electricals.
How does a Beauty Exchange work?
Exchange events put you in touch with large brand buyers looking for products and solutions just like yours. You'll also hear advice from a variety of entrepreneurs who have been there and done it plus experts on topics such as sales, marketing and PR for the beauty industry.
As an additional and optional opportunity you can bring along one sample item from your business and business cards to display. As there will be 200 attendees at this event there will be limited space available. You may have to share a table and the surface space is on a first come, first served basis. Attendees, buyers, journalists and bloggers can view your products during the breaks.

Please note Enterprise Nation is not liable for the safety and security of your products.
Get a feel for the day and take a look at this short video of the Beauty Exchange 2016.

Agenda
09.00am: Registration
09:25am: Welcome from Enterprise Nation
Emma Jones MBE, founder, Enterprise Nation
09:30am: Go and Grow Online
A Go and Grow Online campaign trainer will teach you how to get more traffic and generate more leads from your website
10:00am: Changing the way consumers think about skincare & cosmetics by tackling the issue of transparency in the beauty industry
Charlotte Morris, CMO & co-founder of SkinNinja. Sciapps has created a free app, SkinNinja, that enables consumers to discover what health concerns (such as contact allergens and carcinogens) are associated with skincare, cosmetics and personal care products
10:30am: How best to pitch to retailers
Wizz Selvey, brand and retail consultant, assists brands and retailers in developing their on and off-line strategies, focusing on growth opportunities, strategic positioning, awareness campaigns and customer journey. Wizz previously worked for 12 years as a buyer at Selfridges
11:00am: Coffee break
11:30pm: How a beauty consultant can benefit you
A panel of beauty consultants and experts in the industry give you tips and advice for making your product a success:
Jo Kennard from Beauty Consult has spent nearly 15 years spent working in the beauty industry in senior sales, management and buying roles for high-profile luxury brands including Sarah Chapman Skinesis, Bamford Body, Cowshed and Harrods.
Janet Milner-Walker from the Bespoke Advantage has built her career in beauty buying, product development and marketing and has been a global product director for Crabtree & Evelyn; head of beauty, buying & merchandising at Harvey Nichols, Dubai and beauty buyer for M&S, Boots and Body Shop. She has also developed beauty brands from 'concept to shelf', launching brands including Estee Lauder, Chanel and Crème de La Mer into stores.
Rachel Whittaker from Indie Beauty Delivers has worked in the beauty industry for over 15 years. Before running her own consultancy, she was a senior manager for one of the country's leading beauty warehouses and has been a logistics professional behind the scenes of brands such as PZ Cussons Beauty, St Tropez and The Sanctuary.
Carol Carson from Grow Your Brands International has spent her career in health and beauty working in Asia, Europe and North America launching Boots brands such as No7, and in a global director role for The Body Shop. She now runs her own business helping beauty brands launch into the world's leading department stores, drug stores and mass chains.
12:00pm: How I got stocked in Fenwicks and featured in Vogue
Abida Halstenberg, founder & CEO, SAMAYA. SAMAYA is an all-natural skincare brand based on Ayurvedic principles, which helps users to achieve balance in their lives, beginning with their skin
12:30pm: Square up to your brand sales
Kate McCutchen, head of marketing, for payments company Square, interviews a Lacey Hunter Felton, co-founder of Hunter Collective, for top tips on how to grow your sales.
1.00pm: Lunch break
Head out to a nearby eatery
2:00pm: Meet the buyer: MyShowcase
Marketing and brand management team, beauty buyers, MyShowcase
Enterprise Nation members attending the event have the exclusive opportunity to apply to pitch products to MyShowcase live on stage. Applications closed.
2:30pm: Creating a brand for a new skincare technology
Charles Weatherstone is CEO at GSB Labs where scientists spent 10 years developing the patented technology behind new skincare range, Good Science Beauty, which recently launched in the US. Branding studio ALMIGHTY worked with the team to develop the high end brand, from name to messaging, packaging and online presence
3:00pm: How to get noticed
A panel of experts show how to get your business in the press and build a brand:
Sally-Anne Stevens, founder at B agency, a leading beauty, fashion and lifestyle communications agency
Rebecca Ringer, head of talent at Summer, a leading global influencer marketing agency; brought to life by experts in fashion, beauty and wellness, lifestyle, popular and youth culture
Elsie Rutterford, co-founder of Clean Beauty Collection and skincare brand BYBI Beauty
Dominika Minarovic, co-founder of Clean Beauty Collection and skincare brand BYBI Beauty
3:30pm: Meet the buyer: Planet Organic
Aurelia Ziomek, health and body care buyer, Planet Organic
Enterprise Nation members attending the event have the exclusive opportunity to apply to pitch products to Aurelia Ziomek live on stage. Applications closed.

4:00pm: How to build your beauty business on Facebook and Instagram
Get tips from Joanna Michaels, founder of Beyond Social Buzz and a Facebook #SheMeansBusiness accredited adviser
4:30pm: Meet the buyer: Holland & Barrett
Craig Matley, category manager and Sarah Willson, assistant category manager for beauty, Holland & Barrett
Enterprise Nation members attending the event have the exclusive opportunity to apply to pitch products to Craig Matley and Sarah Willson live on stage. Applications closed.
5:00pm: Finish
This event is powered by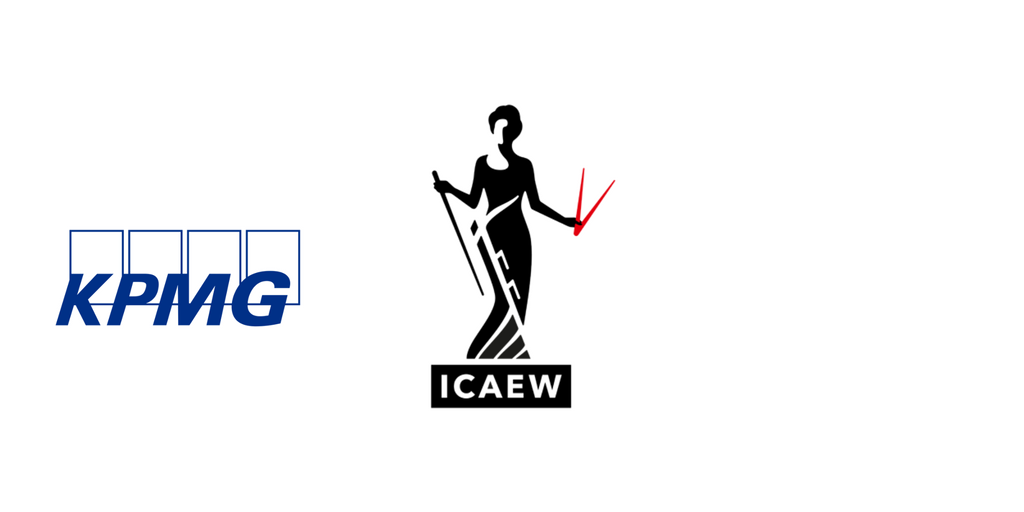 About Enterprise Nation
About Enterprise Nation
We know that starting a business comes with a tough job description. That's why we created Enterprise Nation, the UK's most active small business network.
Enterprise Nation membership gives you access to exclusive opportunities to grow your business and can connect you with over 70,000 entrepreneurs and business experts who can help. Membership is just £10 a month and you can cancel at any time. By selecting the 'plus membership' ticket, you'll automatically get 25% off this event too!