About this Event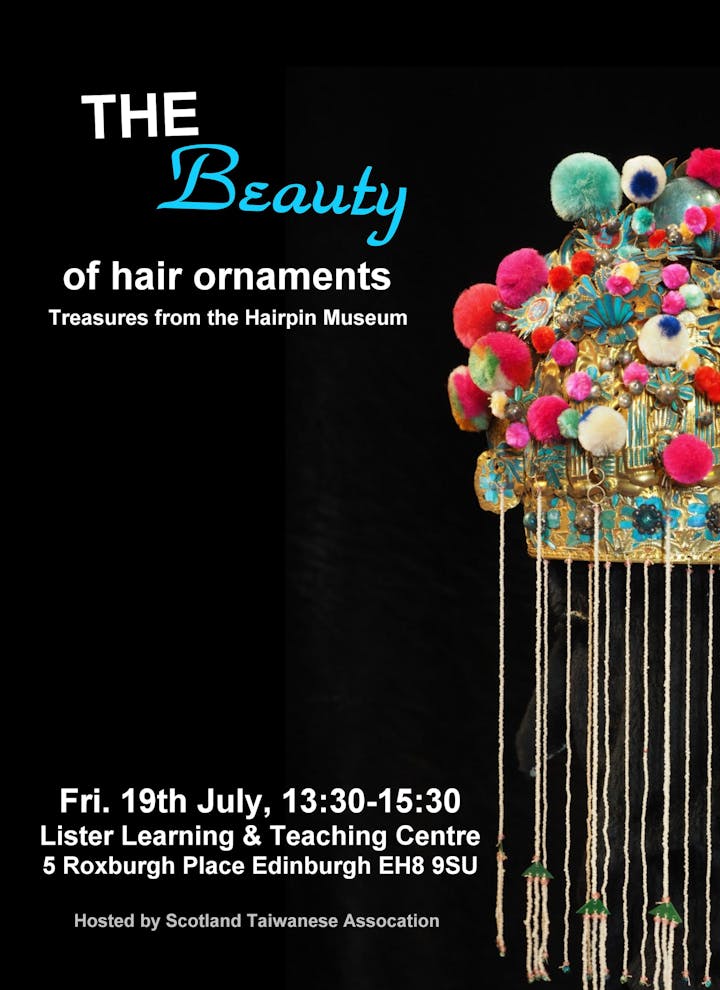 Women's Headdresses are designed in an artistic way with a wide variety of materials. They reflect the ancient culture and beauty in their era. Miss Margaret Wu (MA in Cultural Heritage and Conservation from Taiwan) collects women headdresses and conducts research focusing on hairpins, hairpin history and the way people wear them. She also travelled many countries to explore interesting stories related to hair ornaments and the secrets behind them- which have never been found or published. Then, she opened an online museum - Hairpin Museum (TheHairpinMuseum.org), aim to introduce the beauty of the hairpins to the world.
Ancient oriental women wore hairpins to display their fortune, beauty and as a symbol of the happy life.
In Taiwan, some indigenous tribes have some special decoration to show the leadership or the woman's marital status. It's unique and ethnical. In this talk, Miss Margaret Wu will demonstrate how woman wore headdresses, the various materials they used for the hairpins and what the symbols mean.
If you are interested in history, beauty and fashion, you shouldn't miss it!