The Belt & Road Initiative: The Global & European Perspectives with Dr Turk
Event Information
Location
Frankopan Hall, West Court
Jesus College
Cambridge
CB5 8BL
United Kingdom
Description
The peaceful rise of China has created a need for a new definition of China's role in the world. At this evening discussion with Dr Danilo Türk - Slovenian diplomat, Professor of International Law, former President of Slovenia (2007 to 2012), and former Assistant Secretary General of the UN - we explore how the Belt and Road Initiative (BRI) is a key component of this definition.
As might be expected, BRI has given rise to both hopes and concerns. In the cynical world of international affairs the latter seem to have more following than the former. Dr Türk will discuss how neither conflict nor peace are matters of historic inevitability. The BRI represents a genuine, historic opportunity for a peaceful world of the 21st Century, and therefore deserves very serious consideration.
The Intellectual Forum, and Cambridge Oriental Culture Association (COCA), with the kind sponsorship of the Hoii, are excited to host Dr. Türk. We welcome you to join us in our new Frankopan Hall, with doors opening from 17:30. Please enter via the West Court entry on Jesus Lane, near Park Street.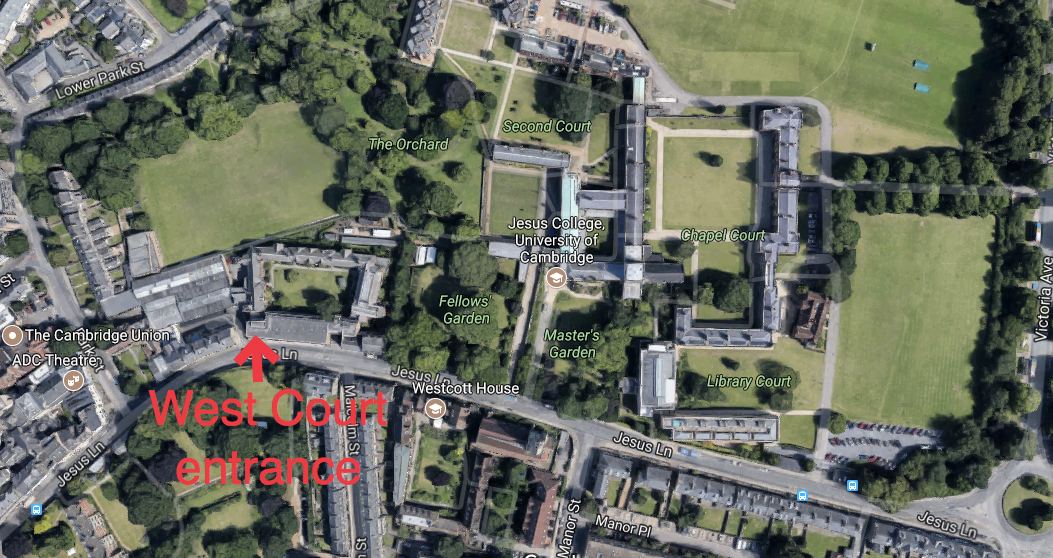 Introduction of the Speaker
Education and academic work
Danilo Türk was born on 19 February 1952 in Maribor, Slovenia where he received his primary and secondary education. He studied at the Faculty of Law, University of Ljubljana, Slovenia, where he obtained his law degree (1975). In 1978 he obtained his masters degree in law from Belgrade University and started teaching International Law at the Faculty of Law in Ljubljana. He also worked on the issues of national minorities. In 1982, he obtained his doctorate from the Faculty of Law in Ljubljana with the thesis on "The principle of non-intervention in international relations and in international law".
His academic career took place at the Faculty of Law, University in Ljubljana, where he became assistant professor (in 1982), then associate professor (in 1987) and finally tenured professor of international law (1995). In the period 1983-1992 Dr. Türk headed the University's Institute of International Law and International Relations. In those years he devoted his energies to research and teaching, and to the efforts for the protection of human rights.
In his academic work Dr. Türk published over 100 articles in various law journals and three books. The latest among them, "The Foundations in International Law", was published in 2007 (in Slovene) and has been translated into Hungarian, Czech and Russian. Its second edition in the Slovene language was published in 2015.

Human rights work
Based on his research and experience, Dr. Türk initiated, in 1987, the establishment of the Human Rights Council, an independent group that laid foundations for the subsequent legislative work and advocacy for human rights in Slovenia. The Council was established early in 1988 and Dr. Türk was the Council's Vice-President. In 1991 he prepared the draft of the chapter on human rights for the Constitution of the newly independent Republic of Slovenia.
His international involvement in human rights work started in his student days, in mid 1970s. Since 1975 he has cooperated with Amnesty International and had advised in cases involving human rights violations in the former Yugoslavia.
In 1982 he became member of the UN working group on the right to development. In 1985 he drafted the text of the Declaration on the Right to Development which was adopted by the UN General Assembly in 1986.
From 1984 to 1992 he served as an independent expert - member of the United Nations Sub-Commission on Prevention of Discrimination and Protection of Minorities. In this framework he prepared a report on the right to freedom of opinion and expression and a series of reports on the realization of economic, social and cultural rights. In 1990 he was Chairman of the Sub-Commission.
Years later he was elected to the UN Human Rights Committee, established under the International Covenant on Civil and Political Rights. He served as member of the Committee in the years 1996 -1998.
Diplomacy
After Slovenia's declaration of independence in June 1991 Dr. Türk took an active role in the country's diplomatic activity. In July and August 1991 he was authorized by the Minister of Foreign Affairs of Slovenia to represent the then still unrecognized Slovenia in Geneva in contacts with representatives of the UN, the CSCE and the Council of Europe. From September 1991 to August 1992 he was a member of the Slovene delegation at the Conference on Yugoslavia. On behalf of Slovenia he drafted a number of memoranda for the Arbitration Commission of the Conference on Yugoslavia (the Badinter Commission) whose advisory opinions defined the legal framework for succession to former SFR Yugoslavia.
In August 1992 Dr. Türk was appointed Ambassador, Permanent Representative of the Republic of Slovenia to the United Nations. He established the Permanent Mission of his country to the UN and developed a system of activities in the UN General Assembly with particular focus on political and security issues as well as on issues of human rights and humanitarian assistance.
In 1996-97 he successfully led Slovenia's campaign for election to the UN Security Council. Subsequently, he represented Slovenia on the UN Security Council (1998-1999). He dealt with the issues of Kosovo, Iraq, Libya, East Timor, Angola, Sierra Leone and Congo among others. He was also chairman of the Security Council's Sanctions Committee on Libya (Lockerbie). He was President of the UN Security Council in August 1998 and in November 1999. The crises of Iraq, Kosovo, Sierra Leone and East Timor were characterized by particular intensity in that period.
As President of the UN Security Council he placed special emphasis on preventive diplomacy and preventive engagement of the Security Council (S/PRST/1999/34).
Assistant Secretary-General of the United Nations

Following the successful conclusion of Slovenia's term as non-permanent member of the Security Council, Mr. Kofi Annan, the Secretary-General of the United Nations Organization, appointed Dr. Türk as Assistant Secretary-General for Political Affairs.
For more than five years his tasks at the headquarters of the UN in New York included analytical and advisory activity relating to the crisis situations of the time, such as the Balkans (in particular Kosovo and Macedonia), Palestine, Lebanon, Afghanistan, Iraq, Myanmar, North Korea, East Timor, Colombia, Haiti, Venezuela and others.
As Assistant Secretary-General he was also involved in a number of thematic projects of the UN. They included strengthening of the UN activities for prevention of armed conflicts, participation of the UN in the activities of new and restored democracies, cooperation with the Community of Democracies, preparation of the reports on the Responsibility to Protect, among others.
He was also actively engaged in activities aiming at reform, in particular those leading to the creation of the UN Human Rights Council in 2006.
Return to Slovenia, President
After 13 years in New York Dr. Türk returned to Slovenia in the summer of 2005. He resumed teaching International Law and related subjects at the Faculty of Law in Ljubljana. From May 2006 to December 2007 he served as Vice-Dean of the Faculty of Law.
On 11 November 2007 he was elected the third President of the Republic of Slovenia and was inaugurated on 22 December 2007. His term of office ended after five years – on 22 December 2012. Detailed information about his work as President of the Republic of Slovenia is available on his archive page: www2.gov.si/up-rs/2007-2012/turk-slo-arhiv.nsf
Current work
At present Dr. Danilo Türk has the status of Former President of the Republic of Slovenia. He is member of the Club de Madrid, a non-governmental organization of former, democratically elected heads of state and government.
Since 20017 he is also member of the Inter – Action Council, the first group of former presidents and prime ministers addressing some of the world's most pressing issues.
Since 2014 he is Chairman of the Board of Directors of the Global Fairness Initiative, a Washington based NGO devoted to innovative projects fostering greater fairness in development and overcoming poverty. He is also member of several advisory boards in Europe, USA and Australia.
Since 2015 he is Chairman of the Global High Level Panel on Water and Peace, initiated by a group of 15 UN Member States. The Panel will present its final report to the UN in September 2017.
Since 2015 Dr. Danilo Türk is emeritus professor of law, University in Ljubljana. He was visiting professor of law at Columbia Law School in New York (in 20014 and in 20015) and is honorary professor of law and non-resident senior fellow of Chongyang Institute for Financial Studies, both at the Renmin University of China, Beijing.
In 2016 Dr. Danilo Türk was one of the candidates for the post of the Secretary – General of the United Nations.
Languages:
In addition to his mother tongue, Slovene, Danilo Türk is fluent in English and French as well as in Serbo – Croatian language. His current work is done mostly in English.
Family
Since 1976 Danilo Türk is married to Barbara Miklič Türk. They have one daughter, one granddaughter and one grandson.
Orders and Decorations
Knight Grand Cross, The Most Honourable Order of the Bath, United Kingdom (2008)
Grand Cross with Diamonds, Order of the Sun of Peru (2008)
Commander, First Class, Order of the White Rose of Finland, Finland (2010)
Knight-Grand Cross, Order of Saint-Charles, Monaco (2011)
Knight Grand Cross with Cordon, Order of Merit of the Italian Republic, Italy (2011)
Grand Star, Decoration of Honour for Services to the Republic of Austria, Austria (2011)
Grand Cross, Royal Norwegian Order of St Olav, Norway (2011)
Kt Grand Cross, Order of the Falcon, Iceland (2011)
Awards and Prizes
Gold medal, Széchenyi Scientific Society, Hungary (2008)
Arthur J. Goldberg Award, Touro Law College, USA (2008)
Honorary Professor of the Academy of Public Administration, Astana, Kazahstan (2009)
Ilyas Afandiyev International Prize, Azerbaijan (2010)
Honorary Doctorate, University of Szeged, Hungary (2010)
Honorary Doctorate, University of Harkiv, Ukraine (2011)
Honorary Doctorate, Moscow State Institute for International Relations (MGIMO), Moscow, Russian Federation (2013)
Honorary Doctorate, Corvinus University, Budapest, Hungary (2015)
Ideas and Projects
Humanitarian assistance to disabled children in Gaza (2009); Founder of "Let Them Dream - Danilo Türk Foundation for assistance to children - victims of violence" (since 2010).
Date and Time
Location
Frankopan Hall, West Court
Jesus College
Cambridge
CB5 8BL
United Kingdom