Description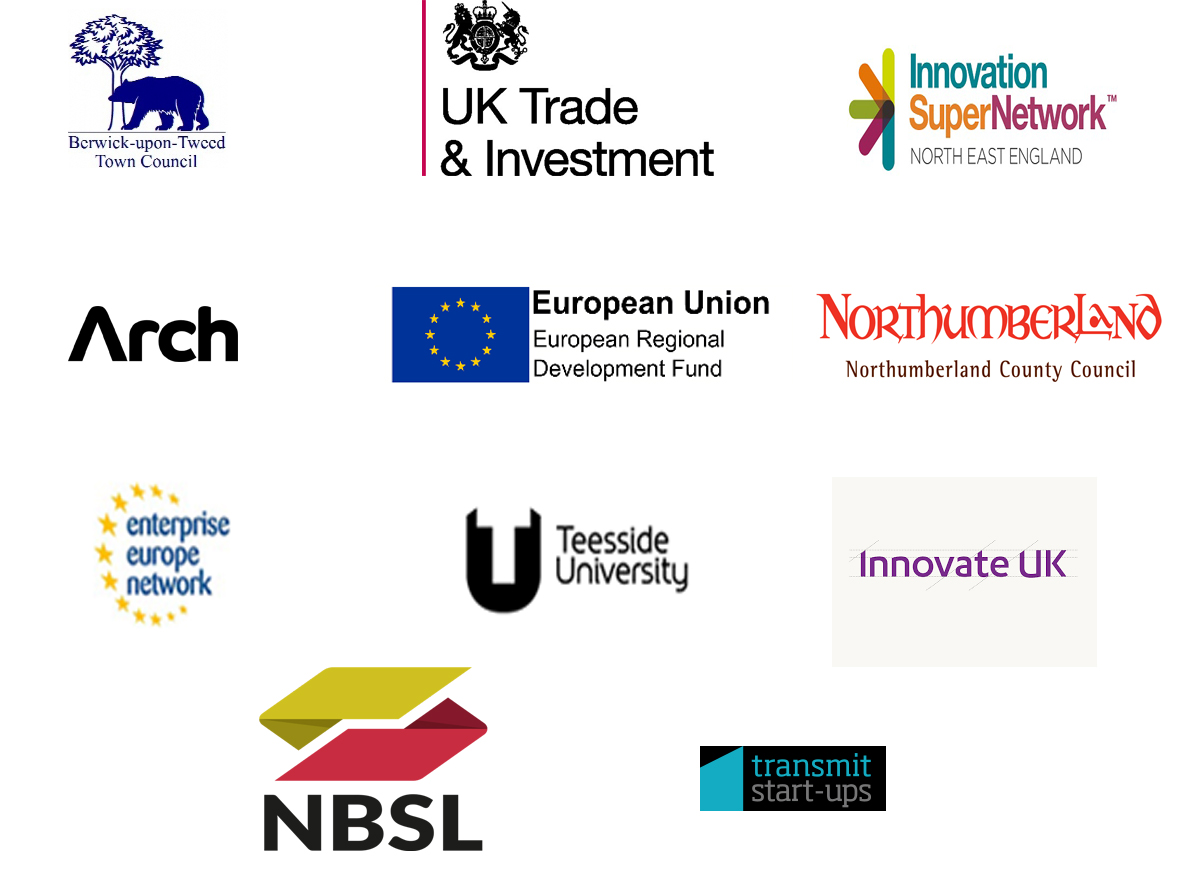 The conference will start with an introduction to accessing finance, delivered by funding experts from FinanceCamp (part of Innovation SuperNetwork). The rest of the day will consist of presentations on the wide range of business support, including grants, available from organisations operating within Northumberland.
You should attend if you are a business of any size planning to establish or grow in the North East or Borders.
We are taking bookings for exhibition stands (£100) and accepting sponsorship.
10.00 Open and announcements

10.10 The Mayor
Session 1: Accessing finance and understanding investors, with FinanceCamp
Keynote Speaker: Lord Ian Duncan Parliamentary Under Secretary of State in the Scotland Office

Chair: Simon Green, Executive Director, Innovation SuperNetwork
10.20 Introduction to business finance and what funding is right for your business

11.20 Coffee break

11.35 Understanding investors and how to successfully raise finance
FinanceCamp helps businesses across the region to access the funding they need for growth. The programme includes help to understand what types of funding are available, the specific funding that suits specific business needs and what funders are looking for. Combined with training on how to pitch to funders, the programme prepares businesses for direct meetings with funders at a major regional finance conference. Funders present at the conference range from £1000 start-up loans, through bank finance to multi-million pound venture funders.
As part of the Berwick Investors' Conference, funding experts from FinanceCamp and partners will be providing a condensed session on accessing funding. The aim is to make it easier and quicker for local businesses to raise the finance they need.
FinanceCamp North East is part of the Innovation SuperNetwork, a £1m three year project to support innovation in the North East of England. Supported by 50 partners, including the North East LEP, North East BIC, Northumbrian Water, Reece Innovation and Innovate UK's Knowledge Transfer Network, the project is part funded by the European Regional Development Fund (ERDF).13.00 Lunch
Session 2 Regional, UK & EU Support for Innovation
Chair: Richard Wearmouth NCC Cabinet member for the Economy
14.00 2 minute elevator pitches * 10 (2 left)
Chris Cook The Nordic Enterprise Trust "BearCoin - Fintech for Berwick"

Richard Myers Commercial Director Transmit Startups

Transmit Consulting

Business Northumberland

George Belias Sunderland University

John Clayton Regional KTP Advisor Innovate UK

Grant Sellar Herriot-Watt University.

Innovation, Collaboration and Graduate Apprenticeships




Lizzy Hodcroft The Sweet Beet
14.20 LEADER, RGN and EAFRD business support. Katy McIntosh, Rural Growth Network Programme Manager Northumberland County Council


14.35 NBSL support for SMEs Joy Gair Business Funding Adviser


14.50 'Fuelling Your Growth Through International Trade. Simon Crosby Lead International Trade Adviser The Department for International Trade


15.05 What Teesside University can do for your business: access to funding, markets and services beyond regional barriers. Elaine Hooker Head of Employer Partnerships

15.20 Close