Actions and Detail Panel
The Berwick Investors Conference - Building on the Bridge
Thu 23 March 2017, 10:00 – 15:30 GMT
Description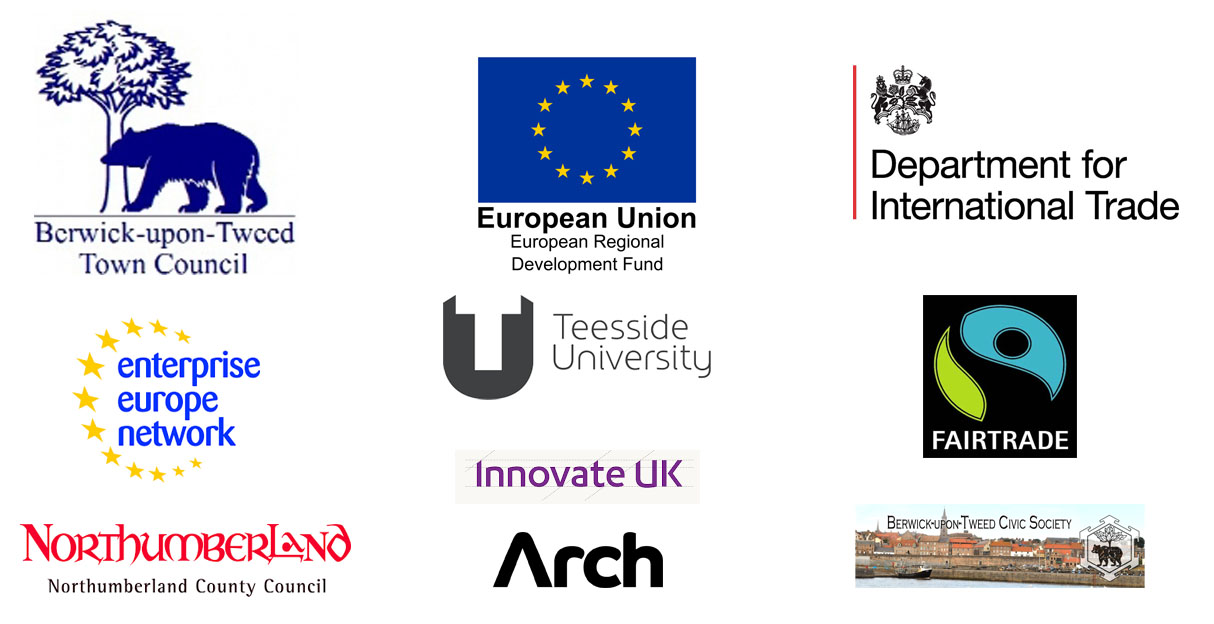 Berwick Upon Tweed, Bridging Northern England and Scotland, is growing fast, and attracting inward investment from large and small companies alike. Our heritage, architectural and natural assets underpin our strong tourist industry, making Berwick the Gateway to Northumberland and the Scottish Borders. It should therefore come as no surprise that Berwick also hosts a small and developing cluster of companies engaged in Low Carbon and Sustainable Build technologies, and that is one focus of our next Investors Conference.
Tourism is part of the wider need to develop new export markets for post BREXIT UK, and to help build International Trade links. With the benefit of hosting England's most northerly working estuary port, good connectivity to Scotland via the A1, and having the only coastal high speed rail service in Northumberland, Berwick is well placed as a manufacturing and exporting town. This is evidenced by the presence of 3 major food processing companies, complemented by a large number of regional specialist food & drink producers. To highlight these economic assets the second session at the Conference will focus on International Trade, Regional Food & Tourism.
Presentations will cover:
How to access UK, Regional & EU funds to help build your business

National business networks managed by Innovate UK's Knowledge Transfer Network (KTN)

Where to get professional business support service in Northumberland

How the Department for International Trade can help your business export
There will also be business Case Studies and the very popular 2 Minute Elevator Pitches that allow delegates to present their business offering to the audience.
Sponsorship and exhibition opportunities are now open. In view of the limited space for stands please apply early. Please also apply now if you would like one of the limited elevator pitch places.

10.00 Open by the Mayor
10.10 Keynote Speaker Hans Waltl Scottish Borders Chamber of Commerce

Session 1 Construction, Sustainable Build and Low carbon Technologies
10.30

Chris Bagley

Head of Infrastructure Systems The Knowledge Transfer Network
Funding Innovation and Networking for the Construction Sector
10.50 Joy Gair NBSL
Professional Advice and Support for growing Northumberland's Small Business community
11.10 Simon Maden of Maden ECO. Towards a Berwick Low Carbon Cluster
11.30 Break and Networking Session
11.50 Linda Weddell Northumberland College
Building Skills & Training Northumberland College
12.10 John Clayton Knowledge Transfer Partnership Regional Advisor

KTPs to help build your business
12.30 Elevator Pitches 10 x 2 minutes (5 left please apply)

Robert Goodfellow Herriot Watt University


Iain Petrie Inspired Music & Awake Music

Omar Al-Janabi Enterprise Europe Network at Tyne-Tees University


Chric Cook Nordic Enterprise Trust Nordic Enterprise Trust Credit Berwick - Back to the Future


Mark Dodds The Brown Bear Pub
13.00 Lunch & Networking Session with music provided by The Spittal Pipers

Session 2 Exports & Tourism
14.00 Simon Crosby Department for International Trade
Building Export Markets – advice & support
14.20 Julie Dodds -

Arch the Northumberland Development Company

- Business Support for SMEs in Northumberland

14.40 Ruth McNeely Berwick Slow Food
Berwick's Annual Food & Drink Festival serving Regional Food on an International Stage
15.00 Plenary – Construction, Exports & Food
15.30 Close


Photograph courtesy of J Goodyer

Date and Time
Location
The Guild Hall Berwick-upon-Tweed
Marygate
Berwick Upon Tweed
TD15 1BN
United Kingdom