Description
The Best You Expo is the UK's largest Personal Development event that brings together professionals at every level to learn, network and participate.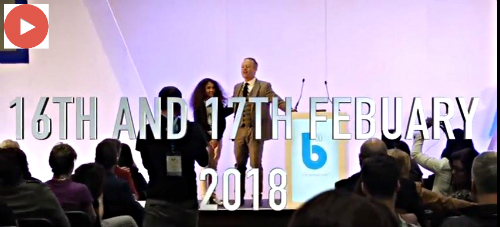 Join us, over the span of two days, to explore life-changing movements and inspirational immersion! Listen to inspirational speakers, network with leaders in the fields of professional and personal development and explore the industry's latest innovations.
Please visit our website for more information:
The Best You Expo 2018 takes place in February at its brand-new location of London Olympia . This one-of-a-kind event gathers those passionate about living better lives, creating a better world, gaining greater mindfulness and meaning in our modern age.
The Expo explores topics like wealth, health, entrepreneurship, confidence, aging, mindfulness practices, phobia cures, passionate living, female empowerment, breaking self-limiting beliefs, divorce coaching, and much, much more.
SAVE 20% OFF THE COST OF MAIN STAGE TICKETS AND GET A GOODY BAG WORTH £150 AND MUCH MORE.....
THE VIP GOLD TICKET INCLUDES...

1.Entry to The Best You Expo

2.Access to 300 Exhibitors and their show

3. Entrance to over 120 free talks & Workshops

4.Entrance to all Yoga & Meditation sessions

5.Access to VIP lounge throughout the event

6.Goody bag worth £150

7.Complimentary refreshments, including Juices

8.Front queue pass at all book signings

9.Free phone charging

10.Best You Merchandise

11.Access to The Best You Expo Virtual Experience UK and USA

12.Front row ticket to ALL Main Stage Talks
THE SIX INSPIRING MAIN STAGE SPEAKERS INCLUDE....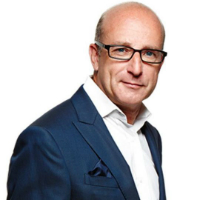 17th February 13:30
The 3 Things That Will Change Your Destiny
The Main Stage
Paul McKenna

Paul McKenna, PhD., is an international best-selling author whose books have sold more than seven million copies and been translated into 32 languages.
He is the number one hypnotherapist in the world, and is renowned for helping people treat the most difficult problems. Recognized by The Times of London as one of "the world's most important modern self-help gurus," Paul McKenna is the UK's most successful non-fiction author. I Can Make You THIN is the best-selling self-help book in UK history. His other successful titles include Quit Smoking Today Without Gaining Weight, I Can Mend Your Broken Heart, I Can Make You Rich, and most recently, I Can Make You Happy, which reached number one in the UK.
In 2010 Paul released THIN, CONFIDENCE, QUIT SMOKING and SLEEP. THIN reached number two in the US book charts – only beaten by Barack Obama's autobiography. Paul uses scientific psychological procedures to make dramatic and captivating changes in people lives, and has appeared on national TV shows including The Ellen DeGeneres Show, Good Morning America, The Dr. Oz Show, Rachael Ray, Anderson Live, among others.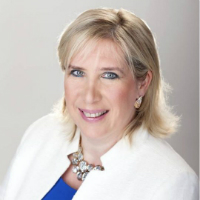 17th February 11:00
Secret to Success
The Main Stage
Marie Diamond (Star of The Secret)
Marie Diamond is a globally renowned Transformational Leader, Speaker and Author —featured in the worldwide phenomenon "The Secret" and several other motivational documentaries and in TV shows in several continents.
She uses her extraordinary knowledge of Energy, Quantum physics, the Law of Attraction, and ancient Wisdom like Meditation, Feng Shui and Dowsing to support individuals, organizations and corporations to transform their success, financial situation, relationships, motivation and inspiration.
She is the Creator of the following Energy Systems: Inner Diamond Meditation, Diamond Feng Shui and Diamond Dowsing that have reached more than 100,000 students in 190 countries. She has several Marie Diamond Transformation Schools set up in the USA, in Central Europe, in Israel, in the Russian speaking countries and in Latin America (Mexico City) that share her work and train consultants and teachers in these Energy Systems.
Her clients include billionaires, multi millionaires, A-list celebrities in film and music (like Steven Spielberg, Rolling Stones, Paula Abdul, Dan Acroyd) top selling writers (like Rhonda Byrne, Jack Canfield, Bob Proctor, John Gray, Marianne Williamson), top athletes and sportsmen in Basket, Soccer, Motorsport, Golf, leaders from Fortune 500 companies (like BPAmoco, Exxon Mobil), top global MLM companies (like Lyoness, WorldVentures, Nikken, Herbalife) and governmental leaders and organizations (like in Belgium, Kazakhstan, Russia, Iceland, USA, Canada, Mexico).

16th February 12:00
Learn How To Achieve £1,000 – £8,000+ Cash Flow Per Month With This Simple Investing Technique You Can Learn in 30 Minutes
Sandy Jadeja
Sandy Jadeja has been involved with the financial markets for over 32 years. He was voted in the Top 50 most influential traders during 2011 as well as having received several awards from 2003 – 2015 for Best Education. Having featured regularly on CNBC, Bloomberg, CNN and Reuters Mr. Jadeja has provided key turning points for both the Financial Markets as well as the property cycles.
He had been elected several times to provide his unique insights and keynote speeches for international finance ministers and Government agencies where he forecasted major reversals in the financial markets as well as the property sector. Recently Mr. Jadeja had warned in advance on TV of the "exact dates" for financial turmoil which led to major financial collapses in 1987, 1999, 2007 and 2015.
Currently Mr. Jadeja is the Chief Market Strategist for leading international financial platform providers that caters for beginners as well as professional investors and traders by providing specialist education not found elsewhere.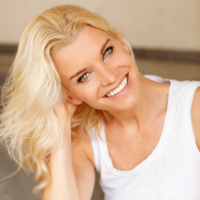 16th February 11:00
My Top 10 Tips for Spending 10 Minutes a Day on Self-care
Julie Montagu

Julie Montagu, also known as The Flexi Foodie, is one of London's top yoga and nutrition teachers. She was recently named one of the Top 10 Holistic Health Icons in the world.
As Cosmopolitan said: 'Among London's taut-buttocked set, the name Julie Montagu is talked about with the sort of reverence reserved for the Dalai Lama. Her Sunday class in SW3 gets so packed that she often teaches standing on a radiator. '
Julie is the brains behind the new membership wellness site truly-julie.com and the author of three international best-selling books: Superfoods, Eat Real Food and Superfoods, Superfast. Her fourth book Recharge: A Year of Self-Care to Focus on You is out in January 2018.
Julie is also the founder of the Julie Montagu School of Yoga, which provides courses for students who wish to become yoga instructors.
Julie regularly appears in articles and on TV discussing the benefits of yoga and healthy living, and is a frequent speaker host at yoga industry events.
Married with four children, Julie divides her time between London and her family's historic house at Mapperton.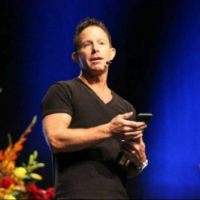 17th February 12:00
JUICED! Reignite The Healthy Fire Within
The Main Stage
Jason Vale (The Juice Master)
Jason Vale, aka 'Juice Master', is the best-selling author of eleven books on health, addiction and juicing. His books have now sold over 3 million copies and have been translated into many languages. His most well known book – 7lbs In 7 days: The Juice Master Diet – went to number one of all books on Amazon and on Play.com it even knocked the Da Vinci Code from the top spot.
Jason Vale, aka 'Juice Master', is the best-selling author of eleven books on health, addiction and juicing. His books have now sold over 3 million copies and have been translated into many languages. His most well known book – 7lbs In 7 days: The Juice Master Diet – went to number one of all books on Amazon and on Play.com it even knocked the Da Vinci Code from the top spot.
Jason wasn't always slim and healthy; he used to suffer from severe psoriasis, eczema, asthma, hay fever and obesity. He used to smoke 2 – 3 packets of cigarettes a day and drank very heavily, drinking up to 14 pints of lager a day. He has used juicing as the main tool to clear his skin, drop the weight and free himself of illness. He is now on a mission to 'Juice The World' and help people to turn their health around using natural means where possible.
Jason has also released a series of health and addiction apps for Android and iOS. Each of these have reached No.1 in their respective categories, beating Jamie Oliver, Nigella Lawson, Gordon Ramsey etc in 'highest grossing' in the extremely competitive 'Food & Drink' category. Over half a million 'Jason Vale' apps have now been sold.
Jason Vale is the only well known juicing expert in the UK and his message is rapidly spreading across Europe and the USA. He regularly features in national newspapers/magazines/TV and radio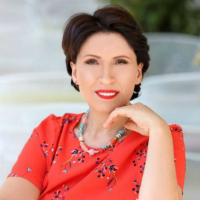 16th February 15:30
Monetise Your Mind
Mirela Sula
She is an entrepreneur, author, international speaker, journalist, publisher, trainer and psychologist.
Mirela Sula is an entrepreneur, author, international speaker, journalist, publisher, trainer and psychologist. She has worked in the media and publishing for the last 15 years. Her background includes psychology and counselling and she is doing her PhD in psychology at Regents University London.
Mirela is the Founder and Editor-in-Chief of Global Woman magazine and the organiser of the Global Woman Summit. She is also the creator of Migrant Woman Platform and the organiser of Migrant Woman Conference. She is author of several books and her latest best-selling book 'Don't Let Your Mind Go' was published in America and Turkey.
In 2014 Mirela was selected as one of 10 Women Entrepreneur Leaders for Women's Entrepreneurship Day by the International Council For Small Business – ICSB, and in 2015 she received the "Inspiration Award for Women."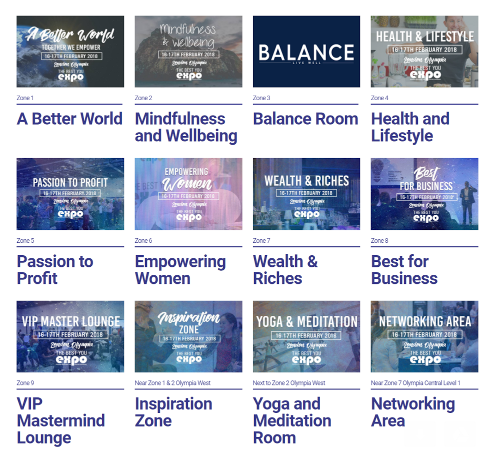 Speakers come from a variety of sectors, including business, finance, health, neuroscience and new age philosophies, as well as entrepreneurs and leading CEOs. Attendees come with a like-minded purpose: to discover purpose, meaning, better well-being, health, self-improvement and career growth.
See our Inspirational Speakers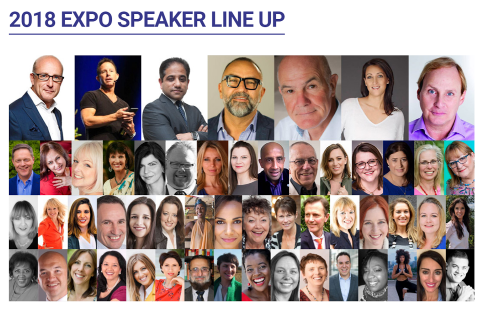 There are many opportunities to connect with teachers, coaches, experts, attendees, exhibitors, explore new things and promote your product and services at our expos!
Expect a high-energy event and a dedicated platform to inspire people on their path towards realizing their greatest potential. This is an extraordinary, 2-day event where people come together to learn from the best teachers, to explore transformational practices and to become a better version of themselves.
We can't wait to see you there!