Speak. Exhibit. Attend. The Best You VIRTUAL EXPO!
About this Event
TRANSFORM YOUR LIFE AND YOUR BUSINESS
BY HARNESSING THE POWER OF THE BEST YOU EXPO
Join us at The Best You Virtual EXPO.
The Best You EXPO explores topics like business, wealth, health, passionate living, empowerment, confidence, ageing, bettering our world, yoga, mindfulness practices, phobia cures, breaking self-limiting beliefs, relationship coaching, and much, much more.
The Best You EXPO started 5 years ago now with the dream of helping people live a life without limits. A place where like minded individuals with the common purpose of becoming The Best Version of themselves.
The Best You EXPO is now the largest personal development gathering on the planet, over 40.000 people have attended this life changing event and more than 700 speakers have shared this platform to share wisdom, knowledge and expertise.
The Best You EXPOs are as much about making personal and industry connections as about the seminars and main stage presentations. Exhibiting, speaking and sponsoring the Expo is the perfect opportunity for individuals, businesses and brands looking to reach an audience passionate about personal growth, success and wellbeing.
We are Anticipating over FIFTEEN TO THIRTY THOUSAND PEOPLE to preregister to this life changing event.

This 7 day virtual EXPO will bring to you the largest and most established names in Personal Development.
SEVEN Days for you to come and out as you wish, to engage with leading speakers, the top brands. Chat, Talk, Email, Download, See Offers, Buy and SO MUCH MORE.
MORE THAN 300 Speakers OVER 250 Global Brands specialising in all sorts of wellbeing, publishing, trainnig, education, yoga, mindfullness.... Experts from ALL over the world in your device.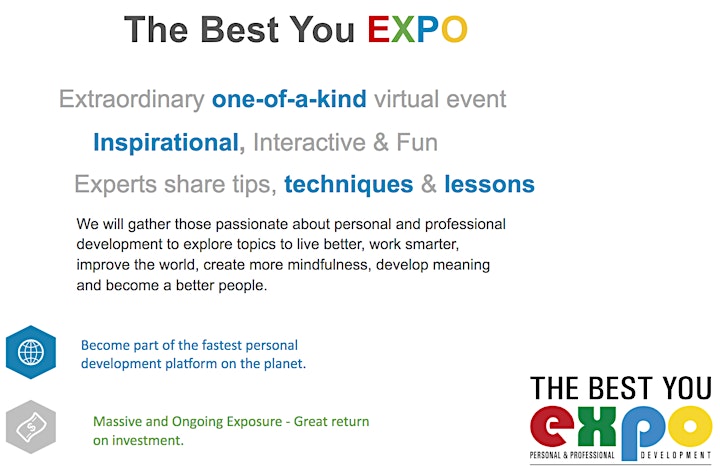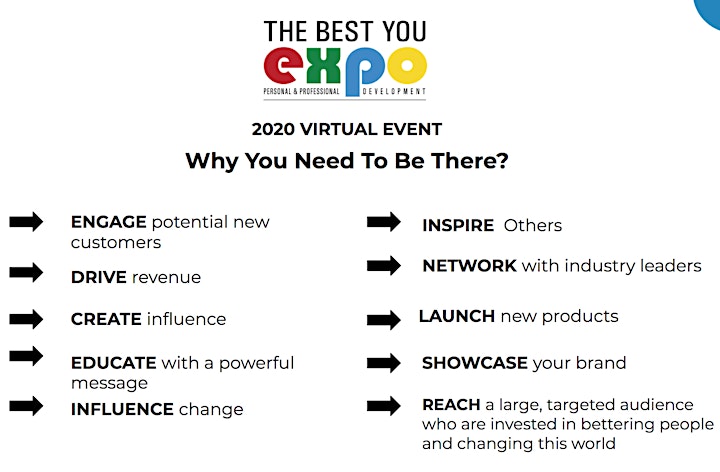 Engaging, Easy To use, Software with a Lobby Area, Breakout and Speaking Sessions... Over 350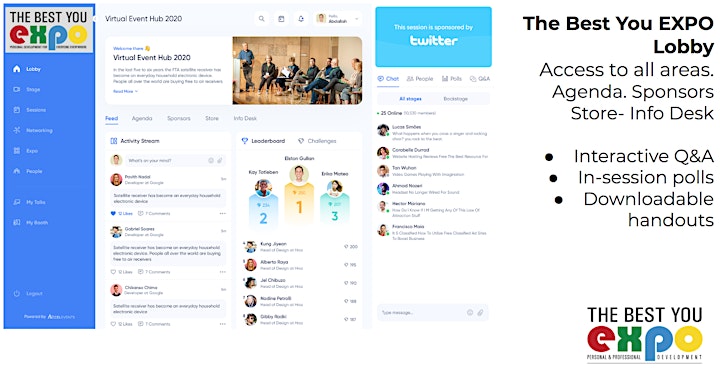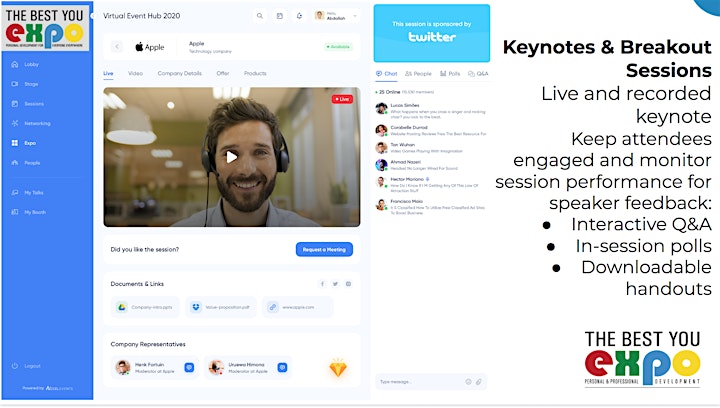 Exhibitors Area, Booths, Easy to Engage, Chat, Talk, Email And Engage With Your Customers.
Collect Data.
Customers can Download, See Your Offers, BUY Your Products.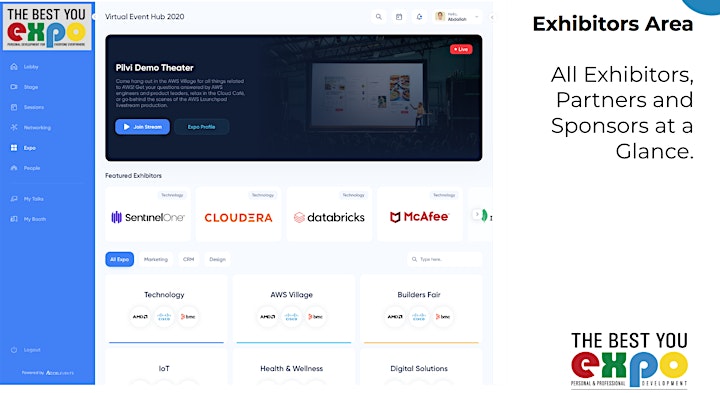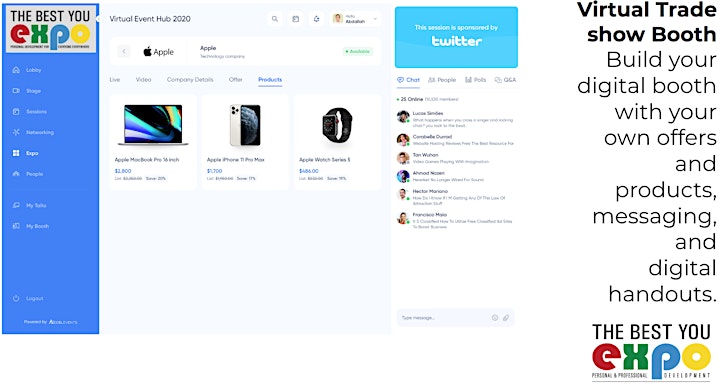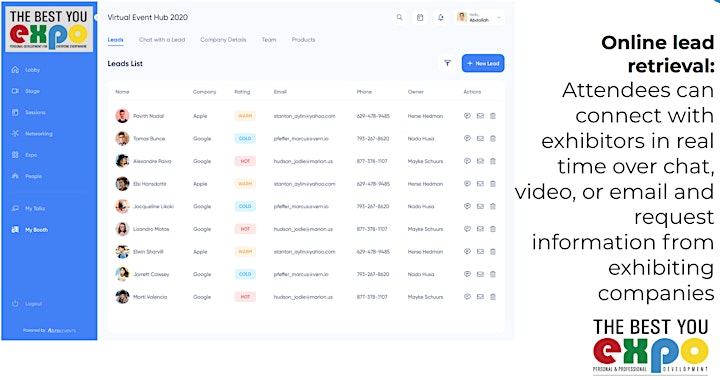 Some Of Our Previous Partners and Sponsors.
Affordable Prices... Booths from $400. Amazing deals and offers when you book speaking slots and multiple locations.
Book Today. Click On Tickets.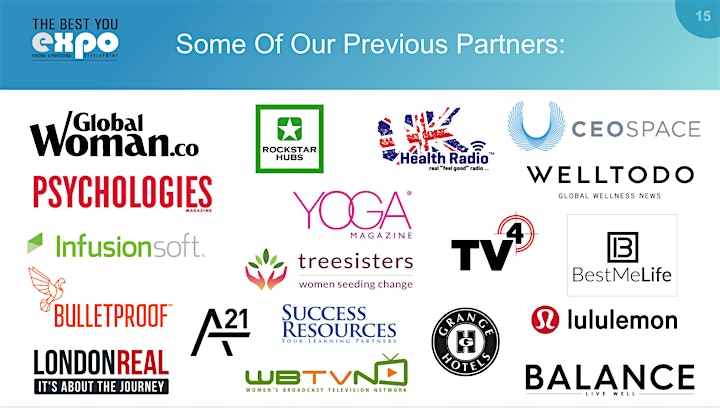 Interested in speaking, exhibiting, and attending?
Booths start as little as $400