Description
Dear beloved,
This is our special invitation to you to find time to attend our convention this year between Friday, August 18th and Sunday, August 20th.
---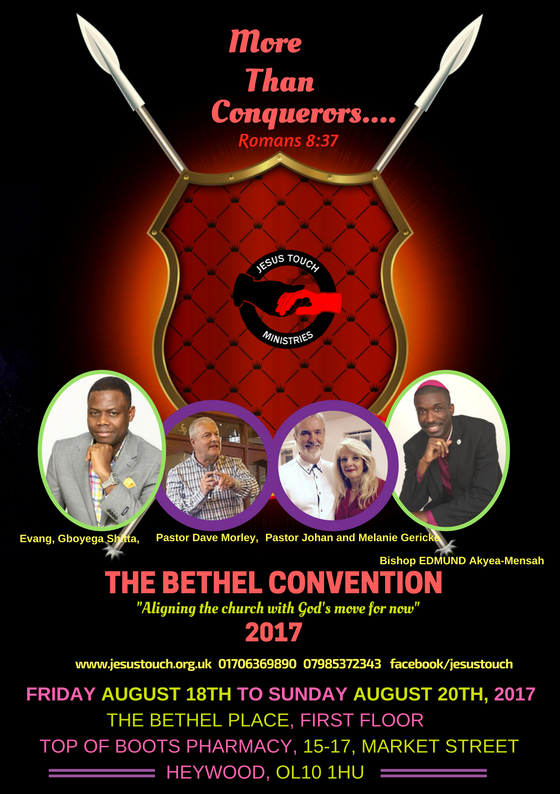 ---
NO SURRENDER! NO RETREAT!......

We are more than conquerors, through Christ. We will not bow to sin, shame or persecution. We will not look back, we are marching on forward as soldiers!
Nothing shall separate us from the love of Christ. We are defiant in His name. We are the fire that cannot be tamed!.
This event is a 3 -day, 3 session spiritual meeting aimed at charging you to remain steadfast in your calling as a believer no matter what has come against you.
This is what you need at this desperate time, for your spiritual life to be rejuvenated, and for your faith to regain its solid standing on the rock that will never fail; which is God.
JOIN US, for this convention, and YOU will never be the same again!!!!!!
All Enquiries: Please call or send sms to: +447985372343
---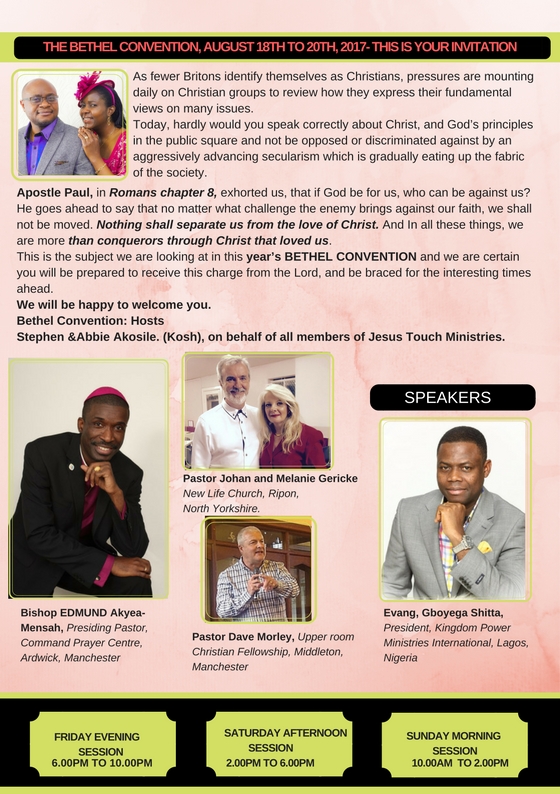 ---