Event Information
Refund Policy
Contact the organiser to request a refund.
Eventbrite's fee is nonrefundable.
About this Event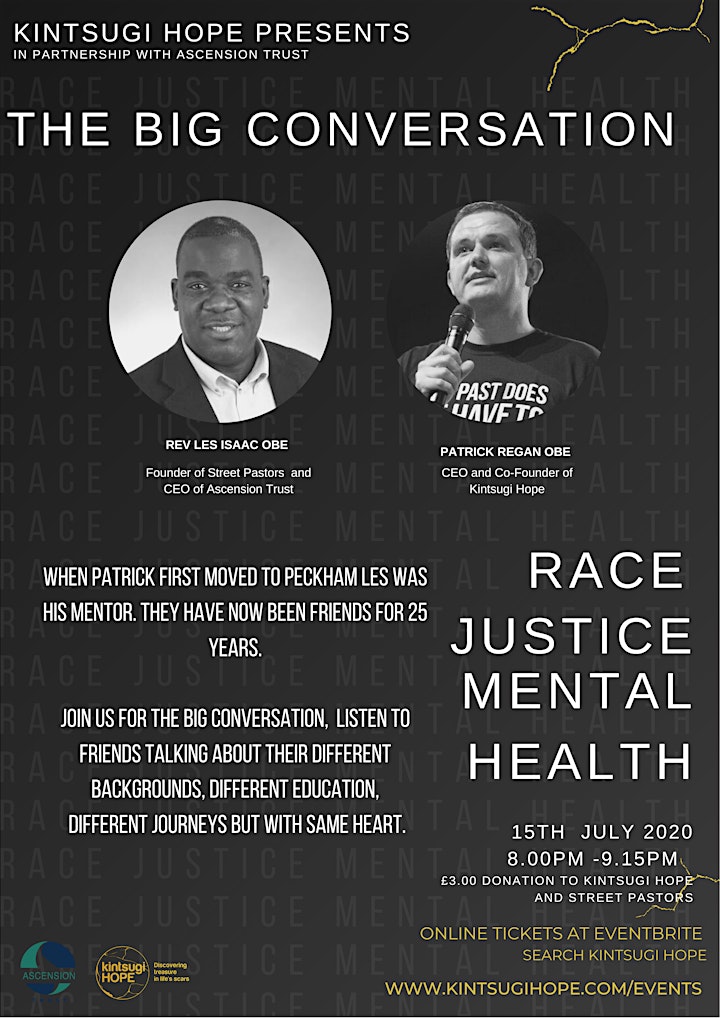 When Patrick first moved to Peckham, Les was his mentor. They have now been friends for 25 years.
JOIN US FOR THE BIG CONVERSATION, listen to friends taking about their different backgrounds, different education, different journeys but with same heart.
Rev Les Isaac OBE
Les is the founder and CEO of Ascension Trust. He pioneered Street Pastors in the UK in 2003. On that first night, 18 volunteers took to the streets of Brixton, London, and since then this initiative has grown to encompass a network of volunteers who engage with people on the streets to care for them, listen to them and help them. To date, Ascension Trust has trained over 14,000 volunteers and has approximately 280 initiatives in the UK as well as projects in several countries around the world. In recognition of the contribution that Les has made to society he was awarded an OBE by her Majesty the Queen and has recently been appointed as an honorary Ecumenical Canon at Southwark Cathedral.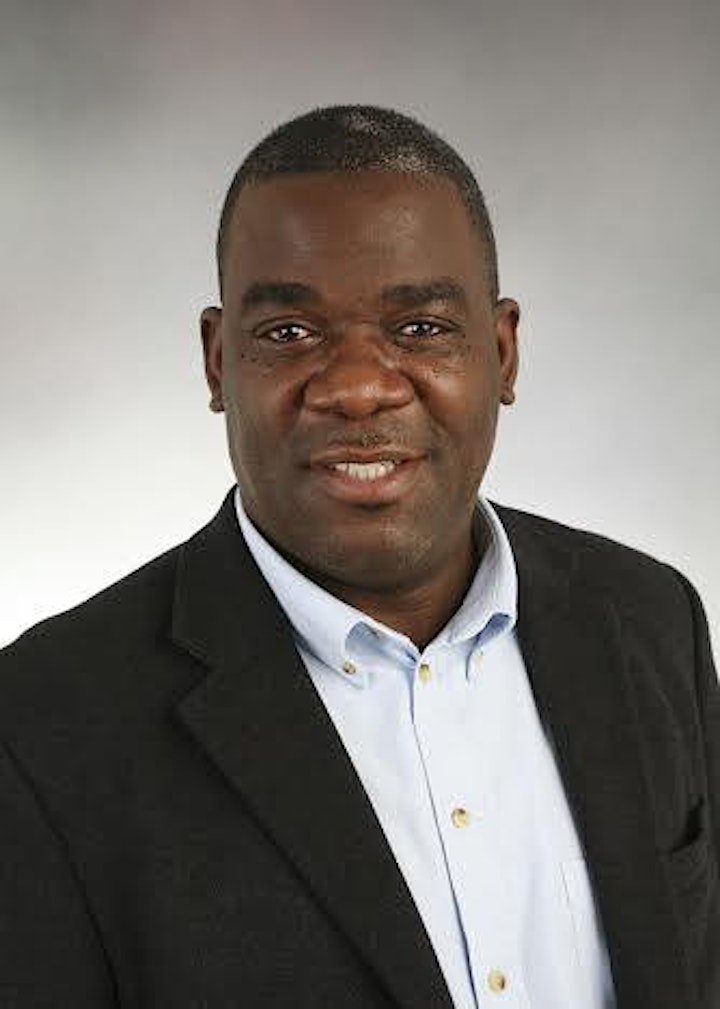 Patrick Regan OBE
Patrick is CEO and co-founder of Kintsugi Hope which came about following a series of personal trials and ill health affecting Patrick and his family. Prior to that, Patrick led urban youth charity, XLP which he also founded in 1996 and ran for 21 years.
Patrick has travelled to over thirty countries working with and on behalf of the poorest communities and is a regular contributor on radio and TV on issues of poverty and justice. He received the Mayor of London Peace Award in 2010 for his valuable contribution towards peace and justice and was also awarded an OBE from her Majesty the Queen for services to young people.
Patrick is a passionate communicator and equally at home on the main stage at major UK political party conferences, engaging in robust debates in the media, connecting with business and community leaders, speaking to inmates in a maximum security prison or gang leaders in Jamaica.
He is the author of five books. In this latest book, "Honesty Over Silence", Patrick opens his heart on very personal issues, while exploring the importance of holding onto our faith and God in challenging times.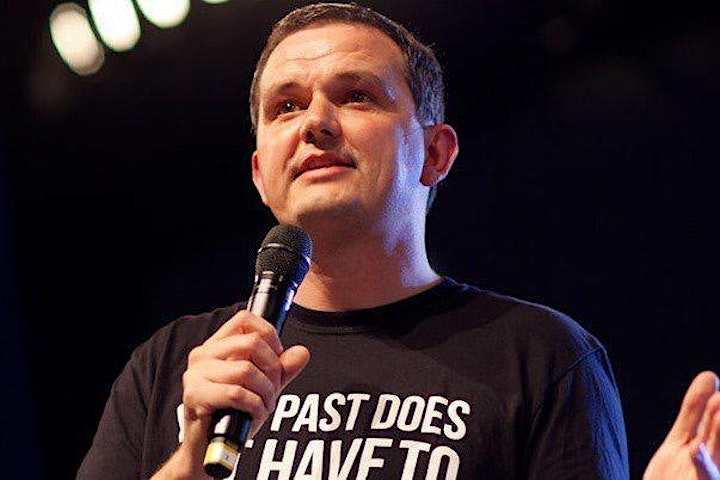 Kintsugi Hope
Kintsugi Hope wants to see a world where mental and emotional health is understood and accepted, with safe and supportive communities for everyone to grow and flourish. Kintsugi Hope was founded by Diane and Patrick Regan OBE after a series of operations and events that took them to the brink; physically, mentally, emotionally and spiritually. They faced illness and loss in their family and community.
Kintsugi Hope is not just a charity. We have a vision of starting a movement of Kintsugi Hope Groups where people can experience:
Safety and support where there is no shame and embarrassment in struggling
An increase in self-worth, confidence and wellbeing
A deeper understanding of the reality of God's love for them
Clear pathways to receive additional support if needed.
Ascension Trust
Ascension Trust is working to meet the practical needs of communities: at a strategic level through weapons bins in UK cities or through training for young girls in Ghana or through street pastors who are part of safety partnerships in the night-time economy.
Other Useful Information:
This is an online event and when you purchase a ticket you will recieve a YouTube link for the Live premiere. Click on this link on the 15th of July at 8.00pm and enjoy.
Q1. Will I be seen by other people watching?
A. No you will not be seen. Only the panelists and guests will be seen. You can sit back, relax and enjoy.
Q2. How will I access the event?
A. You will be sent a YouTube Link to access the event once purchasing a ticket. This will also be sent 48 hours before, 2 hours before and 10 minutes before the event starts.
Q3. Will I have opportunity to ask questions? If so, how. Can I ask questions in advance?
A. You will have the oppurtunity to ask questions in the YouTube Live chat. These questions will be passed to the hosts. The panelists will do their best to get through as many as possible.
Q4. Will it be recorded, can I watch it later or is it only available live?
A. Kintsugi Hope will be recording the session for their publicity and marketing purposes but it will only be available live.
Date and Time
Location
Refund Policy
Contact the organiser to request a refund.
Eventbrite's fee is nonrefundable.