Join us for the 4th Big Exeter Sleep-Out! Friday 18th March 2022 Stand up against homelessness and join us at this event!
About this event
Join us for the 4th Big Exeter Sleep-Out! Friday 18th March 2022
Stand up against homelessness by challenging yourself, friends, family and colleagues to sleep out for one night and help raise vital funds and awareness for those forced to do so every night. The Big Exeter Sleep-Out is one of our most important events in the calendar and holds a special place in many people's hearts.
Over the years the Big Exeter Sleep-out has become one of the most important events of the year and holds a special place in many people's hearts. Last year we provided life-changing support to over 1,800 vulnerable individuals who were experiencing, or at risk of, homelessness across Exeter and the South West.
Giving up just one night really could transform the lives of others.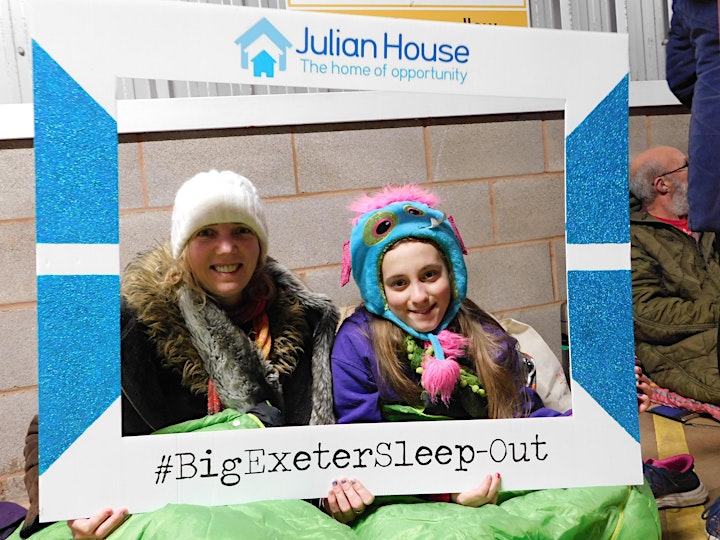 On top of everyday challenges, the on-going impact of Covid-19 has had a devastating effect on the men, women and children we support. We've been working around the clock to help the people in our care. In 2020 and 2021, most of our fundraising events were cancelled or postponed, but on 2022 we ask you for your help to raise vital funds that enable us to deliver life-saving services.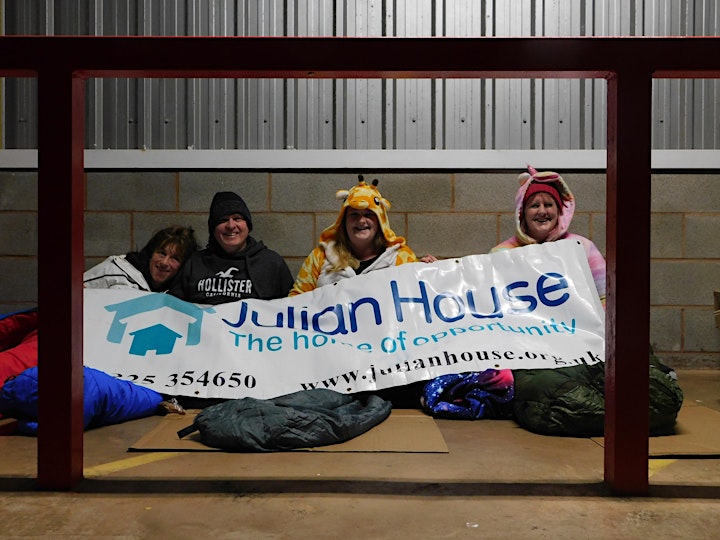 No one is under any illusion that spending one night under the stars could possibly replicate what it is like to be homeless and on the streets. After the Big Exeter Sleep-Out you can go home, have a warm bath, have a nice breakfast and chat to family or friends about your experience, perhaps even go back to bed to catch up on the sleep you lost the night before. By being sponsored to sleep out for just one night you will be helping others who don't have the luxury of their own home to return to.
You can enter as an individual, or with friends and family, or a team from work, school or another organisation. (Under 16′s must be accompanied by an adult at all times).
On this special occasion you could also join this event from home and sleep-out at home in your garden, balcony or kitchen floor. We will all be connected by one aim – to raise vital funds to provide safe shelter and support for men and women forced to sleep outside every night.
We do not charge an entry fee but hope that you will try and raise at least £150 so that we can continue to provide vital support to homeless and marginalised men and women in and around Exeter and across Devon. You will be amazed at how many people will be willing to sponsor you.
We thank our partner the Exeter City Community Trust for their support and special thanks to the Rapid Relief Team who will be supporting this event by providing a small breakfast on the morning of the event and before you head off to your homes.
You can contact the organiser by email daffne.zamudio@julianhouse.org.uk
Organiser of The Big Exeter Sleep-Out 2022
At Julian House, we empower socially excluded people to build sustainable, independent lives. With the help of supporters like you, Julian House is changing and saving lives. By operating services that provide accommodation, support, training and employment, we give social excluded people opportunity to recover from hardship, grow in confidence and build a brighter future for themselves.
Julian House is a registered charity (No. 1183751) and a company limited by guarantee in England & Wales (No. 11791952). Registered provider of social housing (No. L4549)