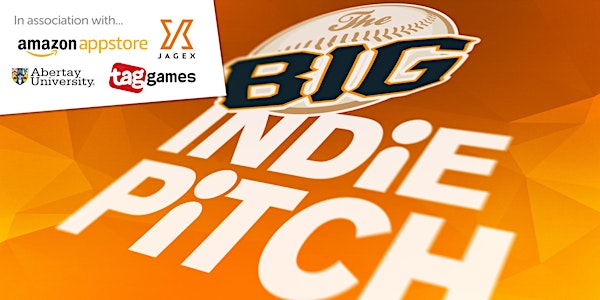 The Big Indie Pitch @ Abertay University Dundee with Amazon Appstore, Tag G...
Location
The Gaming Room, Abertay Student Centre
Abertay University
1 - 3 Bell Street
Dundee
DD1 1HP
United Kingdom
Description

The Big Indie Pitch is coming to Scotland. So, come join us for networking and pitching, as we once again put the spotlight on some of the world's best indie developers this November in Dundee.
The unique speed dating format gives each developer four minutes with each panel of experts, meaning entrants will get real feedback from the event. The winner will also get editorial coverage in Pocket Gamer, AppSpy and beyond, making this a great chance to get you, your studio and your game played by the world, alongside potentially winning a share of a Steel Media marketing package worth a massive $5,500.
What? How? Who?
How it'll work couldn't be simpler. We're inviting indie developers of all shapes and sizes along to pitch their games to our teams of tame journalists.
Approximately twenty teams will run the gauntlet, giving their all in quickfire four-minute pitches to demonstrate that their title is worth of the Big Indie Pitch crown, and coverage in the mobile games media.
Come along
If you fancy the chance of winning the Big Indie Pitch (or coming along to spectate and show your support), getting signed up couldn't be easier.
You can register your game HERE.
We'll then review the entries and inform the finalists regarding their inclusion.
All submissions will be notified if they are successful in their application to pitch at the event. Please note that all entrants must be able to attend the event and Steel Media will not cover cover costs associated with getting to the event.
The time abd date of this event is subject to change. If this is altered all submissions will be notified.
The event is completely FREE so sign up as a developer to let us know you're coming, BUT be sure to sign up/come early as space is limited.
AGENDA
6.00 pm - Indie developers check in
6.30pm - Welcome and intro Simon Drake, Developer Relations Manager, Pocket Gamer
6.35pm - Pitching begins
9.00pm - Pitching ends and winner announced
10.30pm - End of the event
JUDGES
Eric Lagel, Jagex
Stephen Hey, Hey Stepehen Hey
Chris Dawson, Denki
Daniel Cleaton & Ross Manthorp, YoYo Games
Martin Macleod, Ninja Kiwi
Pocket Gamer Editorial Staff
Gary Cartlan Pocket Sized Hands
Paul Farley, Tag Games


SPONSOR

Amazon Appstore is excited to be sponsoring yet another Big Indie Pitch event, this time in Dundee. Our team is looking forward to meeting with developers and to exploring their games.

Find out more about Amazon Appstore here

Tag Games is a leading mobile game developer based in Dundee, Scotland, UK. Established in 2006, we have an impressive track record of working in partnership with prominent global clients such as Rovio, Ubisoft, Activision, Nickelodeon, GREE, Wooga, and many more.
We offer a full service approach, developing games from concept, through soft-launch and into the live phase, earning a strong reputation for providing best in class live-ops. Our portfolio includes over 50 titles and features globally recognised brands such as Angry Birds, Moshi Monsters and Doctor Who.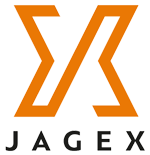 Since its inception in 2001, Jagex has been home to RuneScape, the iconic MMORPG brand that has welcomed over 250 million adventurers to its world. In 2016 Jagex became the Western arm of Fu Kong Interactive, a global games group listed in China. Jagex is renowned for delivering deep and engaging online worlds and running them as world-class live services. We're focussed on supporting our live titles – RuneScape and Old School RuneScape – while exploring new gaming experiences within the RuneScape universe and beyond on PC and mobile. Our teams are building new gaming experiences that invite discovery and exploration and we're creating a world-class franchise portfolio that will connect and inspire gamers around the world.

Abertay is a modern university for the modern world. And if you're interested in studying games you should know that Grand Theft Auto was created by an Abertay student and Dundee is the hub of Scotland's booming games industry. It's where you get taught by the best. People who've worked on some of the biggest games in the industry. First in the world to launch computer games degrees, we're still out front 20 years later – number 1 throughout the UK and Europe for computer games education. Said not by us, but the prestigious Princeton Review: World Top 25 Games Universities.