Event Information
Location
Luxury Living (6th Floor)
Block 13, Lane 505, Zhongshan Nan Lu
Huangpu
Shanghai
China
Description
The Big Indie Pitch is coming to China for the first time ever and we'd love to meet you there!

The event takes place at Luxury Living on the Bund (address below):
Luxury Living, 黄浦区, 中山南路505弄老码头内13号楼8楼露台
Leading media outlets such as Pocket Gamer from east and west are coming together with co-organiser CiGA and sponsor partners iDreamSky to uncover some of the best indie developers from China and beyond and help them on their way to stardom!
The unique speed dating format gives each developer 3 minutes (plus 1 minute of Q&A) with each table of experts, meaning entrants will get realtime constructive feedback from the event. The best games will also get editorial coverage in Pocket Gamer, AppSpy and beyond, making this a great chance to showcase you, your studio, and your game to the mobile games playing world – alongside potentially winning a share of a Steel Media marketing package worth a massive $5,500.
What? How? Who?
How it'll work couldn't be simpler. We're inviting indie developers of all shapes and sizes along to pitch their games to our teams of tame journalists and respected industry judges.
Typically around 20 teams will run the gauntlet (although we always look to squeeze in more), giving their all in quickfire 4-minute pitches to demonstrate that their title is worth of the Big Indie Pitch crown and coverage in the mobile games media.
Come along
If you fancy the chance of winning the Big Indie Pitch (or coming along to spectate, show your support, and network), getting signed up couldn't be easier.
You can register your game CLICK HERE.
We'll then review the entries and inform the finalists regarding their inclusion.
All submissions will be notified if they are successful in their application to pitch at the event. Please note that all entrants must be able to attend the event and Steel Media will not cover cover costs associated with getting there.
Deadline for submissions is July 20th (all approved pitchers will be emailed confirmation).
The event is completely FREE so sign up as a developer to let us know you're coming BUT be sure to sign up/come early as space is limited.
If you don't get into the competition, you are of course more than welcome to still come along and check out the competition, and then stick around for our networking drinks afterwards.
Schedule
5.30 - Registration of Pitchers for the Big Indie Pitch
6.00 - Introduction including message from Sponsors
6.15 - Big Indie Pitch Begins
8.15 - Judge's Deliberations
8.45 - Results Announced
8.00 / 9.00 - Party
00.00 - Party Finishes
Judges
Joshua Boggs - Loveshack Entertainment (Co-founder & Director)
Liang Guo - Cotton Game (CEO)
Maarten Noyons - IMGA (CEO)
Paul Flanagan - Creative Mobile (Advisor) / GameFounders (Mentor)
Wang Qiang - Modian (Partner)
Sam Long - MakeBestGame (Creative Director)
Xinxin - Renowned Digital Artist
Deng Liang - Youxiputao (Editor In Chief)
Zhuneitiaotiao - Renowned Streamer / Influencer
+ More to be announced
---


iDreamSky is China's coolest mobile game publisher that has published many big hits in China such as Monument Valley, Subway Surfers, Temple Run series, Toy Blast, Horizon Chase and more. iDreamSky is partnering with indie developers from all around the world, aiming to bring the best games to gamers in China.
Website: www.indie.idreamsky.com


The KamaGames Group are global developers and publishers of social casino hits designed for mobile, social, consoles and smart TVs. Established in 2010 and headquartered in Dublin, Ireland, the KamaGames Group employs over 220 staff in UK, USA, UAE, and Russia.
Bringing together creativity, proprietary technology and a passion for games, KamaGames has built a portfolio of premium social casino games designed to deliver real-life entertainment to the masses. KamaGames portfolio is localised into 29 languages and reaches over 81 million gamers worldwide with over 1 million daily active users.
The flagship game, Pokerist(R) Texas Poker, was named one of the Best Apps of 2012 by Apple, was the #1 Top Grossing App on the Apple App Store in 89 countries as well as being in the Top 5 Google Play Grossing Apps in 24 countries. www.kamagames.com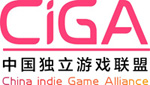 CiGA (China Indie Game Alliance), founded in 2015, is the largest and most influential independent games development network in China. CiGA organizes and operates the largest indie game events in China, all year round – covering workshops, showcase, conference, games awards and game expo. CiGA has strong established networks that help and support indie developers in China, covering their financial, developmental, publishing, promotional, and communication needs. CiGA would like to be your partner as you explore the massive and complex Chinese games market. www.ciga.me

This is a games industry event for games industry professionals only. Please bring business cards.
Date and Time
Location
Luxury Living (6th Floor)
Block 13, Lane 505, Zhongshan Nan Lu
Huangpu
Shanghai
China