Event Information
Location
Poznań International Fair
Pavilion 15
Głogowska street 14
60-734 Poznań
Description
The Big Indie Pitch is back the road following Pocket Gamer Connects Helsinki, and is now heading back to Poland, as a part of the Game Industry Conference (GIC) in Poznan. So, come join us as we once again focus the spotlight on some of the world's best indie developers.
The unique speed dating format gives each developer three minutes (plus one minute of Q&A) with each panel of experts, meaning entrants will get real feedback from the event. The winner will also get editorial coverage in Pocket Gamer, AppSpy and beyond, making this a great chance to get you, your studio and your game played by the world, alongside potentially winning a Steel Media marketing package to be used across our portfolio of sites and services.
What? How? Who?
How it'll work couldn't be simpler. We're inviting indie developers of all shapes and sizes to join us at GIC in Poznan, in order to pitch their games to our teams of tame journalists.
Approximately twenty teams will run the gauntlet, giving their all in quickfire four-minute pitches to demonstrate that their title is worth of the Big Indie Pitch crown and coverage in the mobile games media.
Come along
If you fancy the chance of winning the Big Indie Pitch (or coming along to spectate and show your support), getting signed up couldn't be easier.
You can register your game HERE.
We'll then review the entries and inform the finalists regarding their inclusion.
All submissions will be notified if they are successful in their application to pitch at the event. Please note that all entrants must be able to attend the event and Steel Media will not cover cover costs associated with getting to the event.
Deadline for submissions is Tuesday October 3, 2017 (all approved pitchers will be emailed confirmation)
The event is completely FREE so sign up as a developer to let us know you're coming BUT be sure to sign up/come early as space is limited. You do not need to already be attending GIC to enter as we will get you a ticket to attend the Pitch.
If you don't get into the competition, you are of course more than welcome to still come along and check out the competition, and then stick around for our networking drinks afterwards.
AGENDA

2pm - Arrival and registration
2.30pm - Welcome
2.35pm - Start of Pitching
4.00pm - End of pitching and judges deliberate
5pm - Winners announced
6pm - End of event
JUDGES
Craig Chapple, Pocket Gamer.Biz, Editor
Mike Hines, Amazon, Evanglist
Benjamin Woolf, ANDi Games, Chief Executive Officer
Patty Toledo, Virtual Report
Krzysztof Kusak, Huuuge Games
Wang "Felix" Zhigao, VGtime, Editor

PARTNER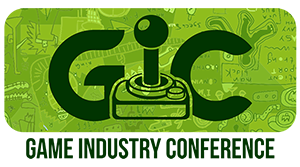 Game Industry Conference together with Poznan Game Arena are the biggest B2B & B2C game industry events in Central and Eastern Europe. The GIC means 3100+ attendees from 30+ countries participating in 120+ talks and workshops, Pitch&Match, B2B exhibitions, networking events, CareerZone, competitions, Game Jams and more. The collocated PGA has 150+ B2C exhibitors and 71000+ visitors. The GIC's three key features are size, scope, and inclusiveness. As the biggest event in CEE, it aims to provide quality advanced and technical talks, while keeping it accessible, especially by not cutting off devs with a paywall. The mission is to encourage the growth of game developers in the region and globally.


Walkabout is a Polish-based developer of aspiring independent game studios.
We support creative teams from Central and Eastern Europe by arranging fully-equipped creative environments that suit their needs, and making sure their games reach the players from all over the world.
It's all about producing great gaming experiences. The developers who collaborate with Walkabout retain full creative freedom, while being provided with tools, education, mentoring by the industry's top specialists, as well as financial and legal support necessary to bring their games to life.




Huuuge Games is a gaming company on a mission to build world's largest real-time social casual gaming platform connecting millions of players to have fun & socialize & play awesome games.
Huuuge Games` real-time social multiplayer platform offers a differentiated offering on various mass market gaming verticals: casual games, free-to-play casino, and arcade.
Huuuge Games publishes on all major mobile gaming stores, including the iOS App Store, Android Google Play and Amazon App Store. Led by industry veterans with a deep passion for gaming, Huuuge has studios in Poland and Germany.

Date and Time
Location
Poznań International Fair
Pavilion 15
Głogowska street 14
60-734 Poznań