The Big Indie Pitch & PC Indie Pitch with AppLovin, Kwalee, and G-STAR
Description
The Big Indie Pitch and PC Indie Pitch return to a venue near Gamescom 2019 in Cologne thanks to our friends at AppLovin, Kwalee, and G-STAR. So, come join us for networking and pitching, as we once again put the spotlight on some of the continent's best indie developers.
Why Attend?
This is a chance to have a few drinks on us, within a short walk of Gamescom. You'll meet developers, publishers, sponsors and folk from across the global games industry. It's free, and it's a relaxed opportunity to have a few drinks while the Big Indie Pitch and PC Indie Pitch take place. You might see some cool new games - and your ticket also gets you into the G-STAR mixer and panel taking place at the Hyatt Regency Cologne that same evening.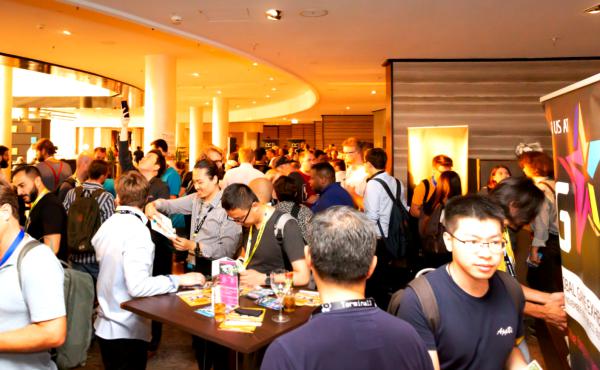 What Is An "Indie Pitch" Anyway?
The heart of the event is a fun pitching competition for indie games teams to present their latest projects to expert judges. The unique speed-dating format gives a developer just four minutes with each panel of experts, meaning entrants will get real, invaluable feedback from the event. The winner will also get editorial coverage in Pocket Gamer, AppSpy, PC Games Insider and beyond. See below for information on how to sign up. You do not need a separate Eventbrite ticket if you've been confirmed by our pitch organizers.
Spectators, though, need to register here. You are very welcome to come and watch, and hang out with everyone. This is a chance to experience a vibrant evening in the company of the games industry. Come and meet developers and sponsors in a relaxed atmosphere. We'll provide a few free drinks.
What? How? Who?
The schedule currently looks like this:
5.00pm - PC and mobile indie developers check-in (no need to be this early unless you're one of the teams)
6.00pm - Pitching and networking begins: this is where the fun really starts
8.30pm - Pitching ends and the winner is announced! More drinks and networking follows
If you fancy the chance of winning the Big Indie Pitch or PC Pitch (or coming along to spectate and show your support), getting signed up couldn't be easier.
Spectators: sign up right here on Eventbrite for your free ticket, which entitles you to entry to the hotel space where drinks and pitching take place. Once you're inside, you can also enter the G-STAR Games Mixer.
Pitchers: want to compete? It's great fun. Just register your game at PocketGamer.biz for mobile, or register at PCGamesInsider.biz for PC (you may have to register for our .biz network if you are not yet part of our gang, but it's dead easy). We'll then review the entries and inform the finalists regarding their inclusion. All submissions will be notified if they are successful in their application to pitch at the event.
Please note that all entrants must be able to attend the event and Steel Media will not cover costs associated with getting to the event. Deadline for pitching submissions is Friday, August 16th (although the sooner the better as places are limited). All approved pitchers will be emailed confirmation closer to the event.
The event is completely FREE so sign up as a developer to let us know you're coming, BUT be sure to sign up/come early as space is limited. If you don't get into the competition, you are of course more than welcome to still come along, grab a drink, and check out the competition.
There's more information about prospective pitchers at the official Big Indie Pitch website.
---
Our Sponsors
This fun, free event is brought to you by the publishers of PocketGamer.biz and PCGamesInsider.biz, with the help and support of: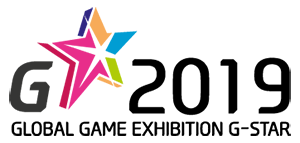 G-STAR is biggest games conferences and expo in Korea, and as such is the one-stop, easily-accessible gateway to the Asian market. With one of the most active and developed gaming markets behind it, the biggest players in publishing, development and investment gather at G-STAR every year, to do business and set the industry trends. This year's G-STAR takes place November 14-17 (B2B November 14-16) at BEXCO, Busan, Korea. For more information and to register, visit www.gstar.or.kr/eng/.

AppLovin connects developers of all sizes to billions of global users each month so they can get discovered. Founded in 2012, the company provides both indie and established mobile game developers with the solutions and insights they need to monetize, publish, understand, and grow their businesses—all in one place. Developers use the AppLovin marketing platform to increase app monetization and acquire valuable new users. Lion Studios, AppLovin's new independent media division, gives developers access to proven resources for publishing and promoting their apps. AppLovin is headquartered in Palo Alto with offices in San Francisco, New York, Dublin, Beijing, Tokyo, Seoul, and Berlin. Learn more at www.applovin.com.

Kwalee creates fun, innovative and highly viral games. It was launched by gaming industry icon David Darling, who co-founded one of the UK's largest games studios, Codemasters. Serving now as Kwalee's CEO, David is joined by both veterans of the gaming industry and experts in the field of mobile gaming. Its games have been collectively downloaded hundreds of millions of times by an ever-growing user base across the globe - Kwalee games have been downloaded in every country on the planet. To find out more, or to submit your game for publishing, visit www.kwalee.com.