The Big Indie Pitch @ The Games Hub Essex in Association with Jagex
Description
The Big Indie Pitch is coming back to England just in time for the build up to Christmas. So, come join us for networking and pitching, as we once again put the spotlight on some of the world's best indie developers this December at The Games Hub in Colchester, Essex in association with Jagex!
The unique speed dating format gives each developer four minutes with each panel of experts, meaning entrants will get real feedback from the event. The winner will also get editorial coverage in Pocket Gamer, AppSpy and beyond, making this a great chance to get you, your studio and your game played by the world, alongside potentially winning a share of a Steel Media marketing package worth a massive $5,500.
What? How? Who?
How it'll work couldn't be simpler. We're inviting indie developers of all shapes and sizes along to pitch their games to our teams of tame journalists.
Approximately twenty teams will run the gauntlet, giving their all in quickfire four-minute pitches to demonstrate that their title is worth of the Big Indie Pitch crown, and coverage in the mobile games media.
Come along
If you fancy the chance of winning the Big Indie Pitch (or coming along to spectate and show your support), getting signed up couldn't be easier.
You can register your game over here on our REGISTRATION PAGE.
We'll then review the entries and inform the finalists regarding their inclusion.
All submissions will be notified if they are successful in their application to pitch at the event. Please note that all entrants must be able to attend the event and Steel Media will not cover cover costs associated with getting to the event.
Deadline for submissions is December 11th (although the sooner the better as places are limited). All approved pitchers will be emailed confirmation closer to the event.
The event is completely FREE so sign up as a developer to let us know you're coming, BUT be sure to sign up/come early as space is limited.
Schedule
To be announced shortly
Judges
To be announced shortly
Any questions then please contact Simon Drake via: simon[dot]drake[at]steelmedia[dot]co[dot]uk

The Games Hub is a unique, multi award-winning (and free!) computer games and app development programme in Colchester, Essex, created and founded by veteran art director Steven Huckle. Based in our shared studio space, teams work together to plan and develop their game idea while also learning more about games development and the business of gaming. Now in its 4 year and already having helped establish 7 companies it continues to grow. Find out more at www.thegameshub.com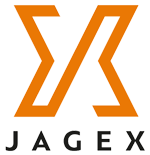 Since its inception in 2001, Jagex has been home to RuneScape, the iconic MMORPG brand that has welcomed over 250 million adventurers to its world. In 2016 Jagex became the Western arm of Fu Kong Interactive, a global games group listed in China. Jagex is renowned for delivering deep and engaging online worlds and running them as world-class live services. We're focussed on supporting our live titles – RuneScape and Old School RuneScape – while exploring new gaming experiences within the RuneScape universe and beyond on PC and mobile. Our teams are building new gaming experiences that invite discovery and exploration and we're creating a world-class franchise portfolio that will connect and inspire gamers around the world.