Involved or interested in rural touring? Dip into a day of fun and creativity as we talk, listen, share, make, walk and dream.
About this event
THE BIG MEET-UP
It's time to regroup, reconnect and reignite our passion for live performance!
More of a warm hug than a conference, we hope this virtual event will allow a collective sigh of relief. Join us for drop-in sessions on hot topics – requested by you – creative networking opportunities, guest speakers, fun activities and more than a few surprises along the way. Everyone welcome. Booking closes on Mon 27 September.
We'll be hosting this event on Qiqo Chat - like Zoom with extras - which means you'll have options and flexibility to make the most of your day. As well as programmed activities and guided discussions, there will be social spaces for you to hang out and lots of opportunities to catch up with old pals and make new ones. You can also opt-in to participate in Deliverance by Vanishing Point + Brite Theater the evening before (Wed 6 Oct) - tickets are on a first come first serve basis.
THU 7 OCTOBER, 9.30am-6pm
Our morning session will include: welcome + introduction to our virtual rooms; hopes + dreams discussions; open chat; a mindful, guided walk, then lunch followed by our AGM.
The afternoon session will include: Q+A with Vanishing Point + Brite Theater; panel discussions on Tips on Touring and Micro Networks; The Story So Far with Simon McKerrell, Music in the Rural Creative Economy Research Project; more open chat + mindful walks.
You'll also have the option to explore the following in our Learning rooms at your leisure: EDI with BIT Collective; Tourbook Tips; Gaelic Awareness Training Videos; Get to Know the Network and Greener Touring resources.
Our main rooms will close at 5pm but the space will remain open for personal networking. Further info and specific times for sessions will be available nearer the time.
WED 6 OCTOBER, between 6pm + 9pm
We are so happy to be able to offer a performative element to The Big Meet-Up, through Vanishing Point / Brite Theater's lockdown hit, Deliverance. Each performance will be different; in different homes, with different thoughts and different music, because this time you're the star [don't worry, you won't be asked to share]. Surrender to it and we promise you'll have an amazing night in! You will be allocated a slot between 6pm - 9pm after booking. Tickets for this performance will be on a first come, first serve basis and priority will be given to members.
There will be a Q+A with Vanishing Point on Thu 7 for those who want to find out more about the performance, the company's work and booking opportunities.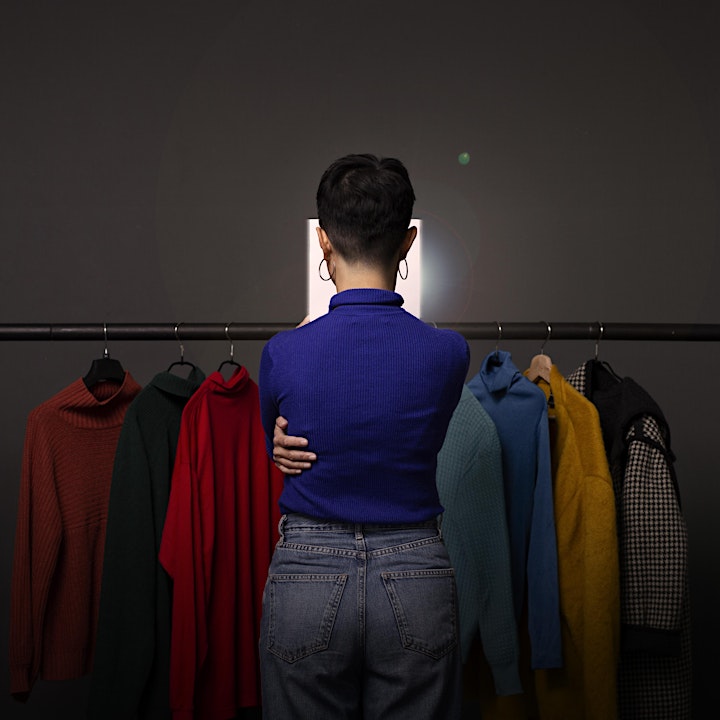 DELIVERANCE
Produced by Vanishing Point / Made by Brite Theater / Concept and text Kolbrun Bjort Sigfusdottir
Hello
Have you looked in the mirror lately?
Go on
Do it now
Look
Keep looking
Strike a pose
Look again
Who are you these days?
You ordered a performance, we're here to deliver. A set of instructions straight to your door. You're a natural performer, after all. You're performing all the time. We'll perform it with you at a safe distance. Don't worry, no one is looking. No one is looking but you. The package is for you, the performance is by you, about you. We made it especially. We hope it sets you free.
"It's like a mindfulness exercise crossed with a dressing-up-box game, one that turns you into protagonist, antagonist and observer. It is theatre as me time...I went from computer-weary to radiant. At the end, I felt taller."★★★★ The Guardian
"The format is superb and even transformative, a brilliant way of changing your perspective on yourself and the familiar spaces you inhabit for a couple of hours, or forever...a hugely interesting experiment, featuring a completely original form of live performance." The Scotsman
Organiser of THE BIG MEET-UP