The Big Skills Weekend - Edinburgh 5th & 6th March 2016

Saturday, 5 March 2016 at 09:45

-

Sunday, 6 March 2016 at 13:30 (GMT)
Event Details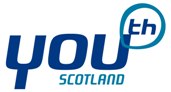 The Big Skills Weekend is Youth Scotland's annual weekend training event for youth workers, leaders, and volunteers. Get involved on Twitter with #BigSkills2016!
Formerly known as PPSS, the Big Skills Weekend has been designed to address the needs of those working with young people. This event offers youth workers/leaders the opportunity to undertake quality training, develop new skills and share their experiences with other people delivering grass roots youth work. With 19 workshops to choose from, there's something available for everyone!
Access to Learning & Training Opportunities – Big Skills offers a choice of 19 workshop topics, all delivered in one location, in a single weekend.
Networking – A chance to meet other youth workers/leaders from across Scotland, find out what they are doing and share ideas and practice.
Marketplace – A varied marketplace will be available all weekend, with lots of free information and resources to take away.
---
Big Skills Weekend Workshops
Sat 5th March - you can choose three workshops
Team Building
This fun, interactive session will build your skills to deliver  team building sessions with young people and explore ways to ways to encourage participation. You will participate in a range of practical activities which you can take back and use in your own youth setting.

Young People and Drugs, including New Psychoactive Sunstances( Legal Highs) : (CREW)
This informative workshop will provide info on new psychoactive substances and emerging trends and explore techniques and strategies you can use in your own youth group.
Young People Taking the Lead
This interactive session will build your confidence in working with young people, look at creative ways to promote youth led approaches and mentoring and introduce practical activities and resources you can use with young people.
Young People  and Tobacco( Ash Scotland)
This interactive session will look at the issues young people in Scotland face in relation to tobacco and health, explore how to address these issues and consider how/when/where to implement tobacco and/or smoke-free policies in youth settings.
Teenage Relationships and Exploitation Awareness
This introductory workshop will explore the topics of  sexualisation, abuse prevention and early intervention initiatives with young people. It will increase your understanding of abuse within young people's intimate relationships and help you think about how you can address these issues with the young people you work with.
Curriculum for Excellence
This interactive workshop will help you to understand CfE and how your work relates to it. It will increase your knowledge of practical tools for identifying Experiences and Outcomes and build your confidence in describing your own work in relation to CfE.
Intro to Dynamic Youth Awards
This interactive session will provide you with an understanding of the Dynamic Youth
Awards and how they can be used to accredit the youth work activities that young people are undertaking. This will enable you to effectively promote, support and deliver the Awards within your youth club or group.
Leading gardening and outdoor learning activities for youth groups (Royal Horticultural Society)
This practical workshop will provide ideas on how to get young people involved in gardening and outdoor learning a gardening activities . It will look at practical projects which will engage young people indoors and outdoors and explore how you can grow items for sale. This will be a hands on session, involving recycled materials, compost and plants .
Young People and Diabetes ( Diabetes Scotland) 
There are over 6000 young people (10 -26 years ) living with Type 1 diabetes in Scotland.  This fun workshop will bust some myths and explore key ways youth workers can ensure their group is diabetes friendly! It will increase your understanding of diabetes and how this affects young people's lives, increase your confidence in supporting young people and demonstrate how to deliver fun activities on diabetes with your youth group
Creative Approaches to Health and Wellbeing ( Fast Forward/StrangeTown Theatre Company)
This innovative workshop will explore creative ways to enage with young people around health and well being. It will demonstrate how a performance piece can be used to raise awareness of health and wellbeing issues and introduce you to games, exercises and process that you can use within your own youth groups.
Young People and Gambling (Fast Forward)
This interactive workshop will provide information on gambling and problematic gambling behaviours among young people. We will look at the signs and consequences of problem gambling, and introduce some practical ways for youth workers to support a young person affected by gambling.
Sunday 6th March - you can choose two workshops
Leading Games
This fun workshop will provide workers with practical ideas to get young people more engaged using games and team activities.
Conflict Resolution
This interactive session will introduce participants to a variety of skills that will assist them to deal with conflict situations in a way that avoids the use of aggression
Young People and Self Esteem
This interative workshop will explore the role of self esteem on young people's health and lifestyle choices and how to facilitate young people's understanding of their own self esteem.
Creative Consultations and Evaluations
This fun, interactive workshop will explore creative ways to engage young people in consultations and evaluations.
Girfec
This session is a hands-on introduction to Getting It Right For Every Child (GIRFEC). It  will look at  the principles and values that underpin the GIRFEC approach and explore how early intervention and joint working can improve outcomes for children, young people and their families.
Leading Arts Activities
A fun creative session which will introduce you to a range of arts activities you can take back to your own youth group or setting.
Active fun
This fun workshop will provide practical tips and ideas on how to deliver simple dance, sport and fitness based sessions to young people and build your confidence in leading sessions
Telling a Social Story - making your photos work ( Rich Dyson Photography)
This interactive workshop will provide workers with an introduction to taking photographs that engage an audience and understand the best practice in using images in social media.Learn about different types of cameras to take engaging photographs and how to use these images in social media to gain exposure.
Dig It! ( Archaeology Scotland )
Scotland's past is all around us…this interactive workshop will show you how young people can uncover the story of Scotland (or their local area) or be an archaeologist for the day. Explore activity ideas and available resources and learn about our Heritage Heroes Awards  aimed at young people up to the age of 26.
---
09.45      Registration and coffee (Marketplace)          

10.00      Welcome and Opening session                   

10.40      Workshop One                                            

12.30      Lunch (Marketplace)                                    

13.25      Workshop Two                                            

15.15      Coffee (Marketplace)                                

15.25      Workshop Three                                      

17.15      Saturday Closing session / EGM

17.45      Finish

19.00      Dinner
08.30      Breakfast (Residential Delegates)

09.00      Registration and Coffee (Day Delegates)

09.10      Wake and Shake (All Delegates)

09.20      Workshop One

11.10      Coffee

11.20      Workshop Two

13.20      Sunday Closing session

13.30      Lunch
CANCELLATIONS
The conference has received high levels of interest from across Scotland and we are expecting approximately 100 delegates. If you are no longer able to attend, please cancel your booking through the Eventbrite booking system. Cancellation fees as stated in the booking form will apply. 50% cancellation fees with be incurred from Monday 15th February and 100% from Monday 29th February 2016.
When & Where

Hilton Edinburgh Airport Hotel

EH28 8LL Edinburgh
United Kingdom


Saturday, 5 March 2016 at 09:45

-

Sunday, 6 March 2016 at 13:30 (GMT)
Add to my calendar
Organiser
Youth Scotland is the national charity for supporting and delivering youth work in the community. We believe in changing lives through youth work.
We are the largest national youth work organisation in Scotland, supporting 64,255 young people, 1,095 youth groups and over 7,558 youth workers. Youth Scotland has been around since the early 20th century and has a diverse membership network – from small rural youth groups to large urban projects. The common goal that we all share is better outcomes for young people.