The Big Sleep with a twist!
About this event
Welcoming those who want to take a stand against homelessness.
It's our 30th birthday and to celebrate the Big Sleep is back with a twist! Following the success of two Big Sleeps at Home (during lockdowns) we are continuing the theme as it enables younger participants to take part. So instead of joining us at one of our "in-person" events why not hold your own Big Sleep in a fun, safe and interesting place instead?
Where will you choose to sleep?
Why not grab your sleeping bag and maybe build a den in your lounge, sleep in the bath, get cosy in a shed, or truly brave the elements and sleep under the stars. All we're asking is that for one night you swap your bed for a sleeping bag and help raise vital funds for Alabaré's work with the homeless. You won't be alone! We will be providing fun activities online, entertainment and some friendly motivation so we can help one another through the night. We will be encouraging you to share photos on the night using the hashtag #ThisIsMyBedTonight to help raise awareness of others less fortunate sleeping rough.
"I came inside a bit stiff and sore with a refreshed appreciation of the roof over my head and most of all people that love me. It is crushing to know that some people do not have the safety and comfort of a place to call home."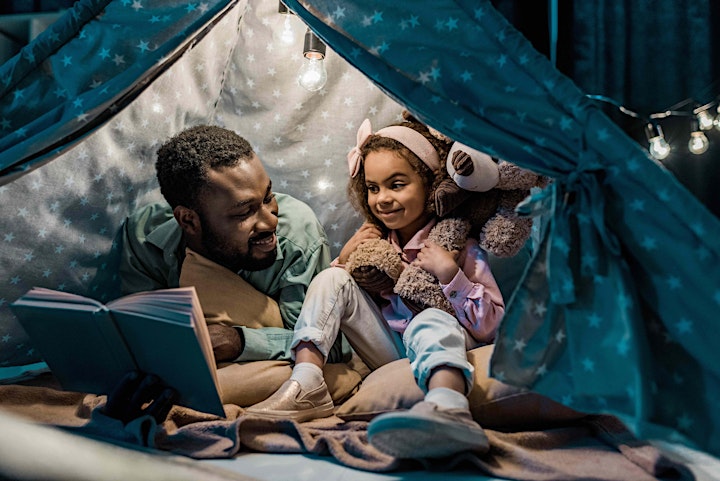 Why Take Part in The BIG Sleep at HOME?
As we continue to fight this deadly disease, more people sadly face losing their home and as the economic, and mental health repercussions begin to bite, we urgently need your help. Your support enables us to be there, helping others who have or continue to lose so much, by providing a safe home off the streets where they can begin to rebuild their lives once more.
Together, we can end homelessness.
By raising money for Alabaré you'll be helping us with our work. We encourage you to raise as much money as possible, anybody who raises over £100 (under 18's) or £150 (adult) will receive a fantastic Chilly's Water Bottle.
An event pack containing a full kit list, sponsorship form and on the night information will be sent to participants ahead of the event.
On the Night
You will be joined virtually by some well-known faces for a bedtime story, survival den building tips with ex SAS Major Ken Hames, a virtual fun quiz with prizes and you will be able to hear stories from some of our incredible service users who have experienced homelessness.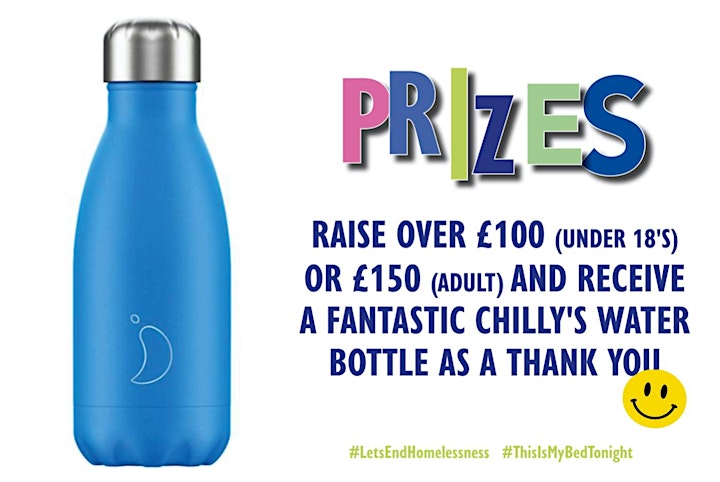 Event Enquiries
fundraising@alabare.co.uk / 01722 322882
Please Note: In the event, we are unable to supply Chilly's water bottle we will provide something of a similar value.
FAQ
Are there minimum age requirements to take part in this event?
If you are planning to sleep inside, then participants can be any age. We do not recommend anyone under 14 sleeping outside. Anyone aged 14-17 outside should be accompanied by an adult.
How can I contact the organizer with any questions?
Email fundraising@alabare.co.uk or k.stace@alabare.co.uk
How do I pay in my sponsorship money?
If you have set up a Just Giving or give.net page then the money you have raised will come directly to Alabaré and you don't need to do anything more. Alternatively, you can send us a cheque payable to Alabaré Christian Care & Support to Fundraising Team, Alabaré Christian Care & Support, Riverside House, 2 Watts Road, Salisbury SP2 7UD
Or by BACS (Account Number 41135611, sort code 16-00-21). If you pay your money to us via BACS or PayPal please let us know by email.
Do I have to give my full contact details?
Yes - this is vital for us to be able to comply with Health and Safety requirements. Please ensure you have registered to take part on Eventbrite so that we have your details, and can keep you informed of any relevant information – such as how to take part in the on-the-night activities.
Prize Information
Thank you for agreeing to raise sponsorship funds for Alabaré while you do The Big Sleep at Home. Every penny you raise can help us help the most vulnerable in our society.
This year, any adult who raises above £150 for Alabaré and any young person (14-17) who raises £100 or above, will receive a fabulous Chilly's water bottle as a thank you!
Prize Terms and Conditions
Only one prize will be awarded per person once they have exceeded the targets set. All money raised must be with Alabaré by 31st October 2021 in order to qualify for a prize. If you fundraise using give.net or Just Giving then the money will come directly to Alabaré. Please email us to let us know what you have done using fundraising@alabare.co.uk
Organiser of The Big Sleep at HOME
At Alabaré we support people to overcome the barriers of homelessness, mental ill-health and learning disabilities in order to have a home, health, choice and independence.
We have almost 400 beds with homes and services across England and in Wales: providing accommodation, support, advice and training.  We support those who are homeless or at risk of homelessness, vulnerable women, young people, Armed Forces Veterans and adults with a learning disability or mental ill-health.