Sales Have Ended
Ticket sales have ended
Ticket sales for this event are now closed. If you have an urgent query please contact events@alabare.co.uk.
Sales Have Ended
Ticket sales have ended
Ticket sales for this event are now closed. If you have an urgent query please contact events@alabare.co.uk.
Sleep overnight at this unique venue, bed down next to Cold War tanks, and raise vital funds for homeless veterans!
About this event
Welcoming those who want to take a stand against homelessness.
Alabaré invites you to take a stand against homelessness by bedding down for one night at this unique venue, The Bovington Tank Museum, in a single act of compassion to help save lives. The event promises to be a powerful, reflective, and yet humbling experience as you bed down for the night, as others who are homeless do every night. For you, it will be just one night; in the morning you can return to your warm home and comfortable bed.
In the Cold War Hall of The Tank Museum, you will sleep rough on the hard concrete floor, amongst tanks of the era, and other BIG sleepers with the same shared goal; to enable us to support homeless ex-Service personnel off the street. On the night you will hear an all-age appropriate talk from a resident tank expert, and stories about those who we have helped. Of course, you will also have the opportunity to chat with fellow sleepers over a hot bedtime drink and biscuits. At dawn, we will invite you to join us at the War Memorial in front The Tank Museum for a moment's reflection. A simple breakfast and hot drinks will be available to you before you leave.
Adults pledge to raise £100, and children pledge to raise £50. Your fundraising enables us to support homeless ex-Service personnel off the street, by providing supported accommodation, training, employment skills, and opportunities to live independent, fulfilling lives. Adults who raise £150, and children who raise £100, before gift aid, will receive an Ion8 Water Bottle.
An event pack will be sent to you via email, which will contain all the information you will need to know. Your ticket cost includes simple refreshments and breakfast (regarding dietary requirements).
Event Media and Sponsorship Enquiries:
For media and sponsorship events please contact either:
Email: events@alabare.co.uk
Telephone: 01722 322882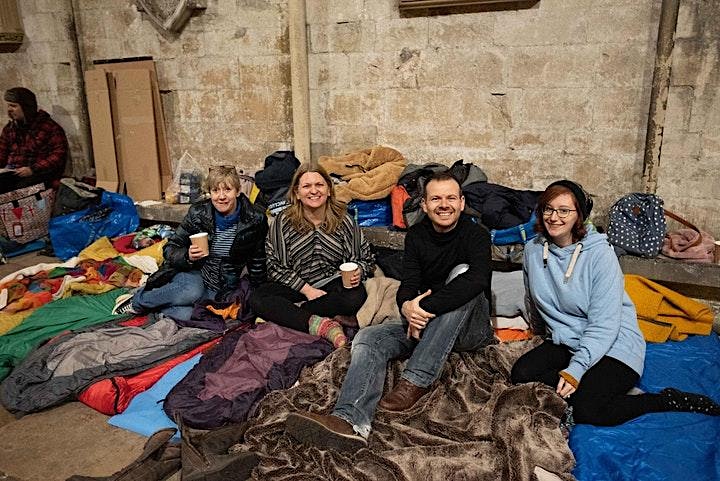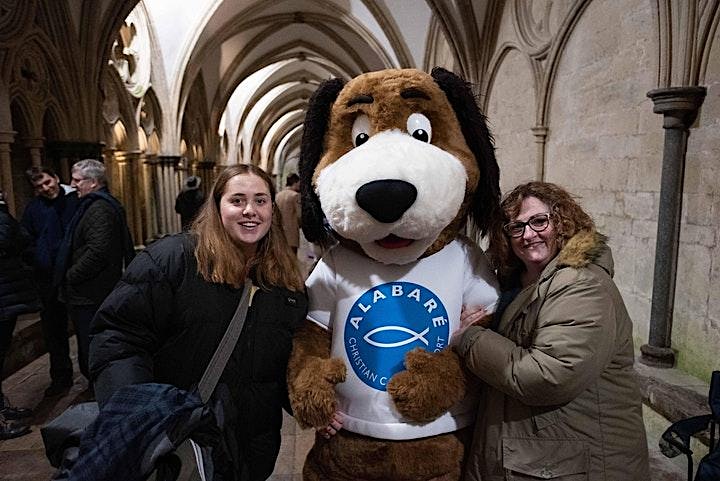 FAQ & Prize Information
• Are there ID or minimum age requirements to enter the event?
All participants must be 11 years of age or over at the time of the event. This event is aimed at children in Year 6 above. Anyone aged under 18 must provide Alabaré with a signed consent form and photograph permission form 3 days before the event; please contact events@alabare.co.uk for these forms. If forms are not received in time, entry is not guaranteed. Everyone under 18 must have both forms signed by their parent or guardian. Anyone under 18 must come with an adult who has agreed to be responsible for their welfare throughout the event.
• Are your events accessible and inclusive?
We aim to be as accessible and inclusive as we can be. Due to the nature and location of some of our events this is not always possible. If you have any questions about accessibility, inclusivity, and adjustments regarding a particular event please email Kate at k.stace@alabare.co.uk.
• What are my transportation / parking options for getting to and from the event?
You are responsible for making your own way to the location. If you are arriving by car, parking will be free, and you will be signposted to a designated area. For more details on planning your journey, you can visit The Tank Museum website: www.tankmuseum.org/visit-us/getting-here.
• How can I contact the organizer with any questions?
Please contact Hannah Abbey, Events Administrator, if you have any questions about the event on h.abbey@alabare.co.uk.
• How do I pay my sponsorship money?
Please pay your sponsorship money online to minimise cash handling. Setting up a Just Giving or Give.net page means the money you have raised comes directly to Alabaré, and you do not need to do anything more.
You can send a cheque to Alabaré Christian Care and Support, Riverside House, 2 Watt Road, Churchfields, Salisbury, SP2 7UD. Please make cheques payable to Alabaré Christian Care & Support write your name or the name of your organisation plus your contact address on the back of the cheque and include your sponsorship forms when sending us your cheque.
Should you need to pay your sponsorship money by any other method, please contact Emma at e.jeffery@alabare.co.uk.
• Do I have to give my full contact details?
Yes, we require full contact details for EVERY attendee. This is vital for us to be able to comply with Health and Safety requirements, and so that we can contact you in the event that we need to provide you with any additional information or to notify you of changes.
• Gift Aid
If you complete the Gift Aid form in order that we can claim an extra 25% at no extra cost to you, we have a legal obligation to provide your full HOME address.
If your sponsors can pay Gift Aid, they must also provide their full HOME address for us to claim, on the sponsorship form or online platform.
• Prize Information
If you raise £150 or more (for adults) and £100 or more (children) you receive a Ion8 Water Bottle. Should this not be available we reserve the right to substitute with an item of similiar value. Please note there is one prize per person based on the amount raised before Gift Aid. Sponsorship money must be received by 21st February 2022 to qualify with prizes sent out early March 2022. There is no cash alternative. Some people prefer not to receive a prize, so please inform us if this is the case.
• Dietary needs and requirements
Please email Hannah at h.abbey@alabare.co.uk if you have any dietary needs and / or requirements and are attending an event where we have specified, we will supply refreshments. We endeavour to provide refreshments for those with needs and requirements, however this is not always possible. If you would prefer to bring your own food and drink with you then you are most welcome to.
• Will this event be COVID safe?
Your safety is our priority. We will be carrying out this event in accordance with government guidelines at the time, and we will keep you updated with any changes as the government advises of them.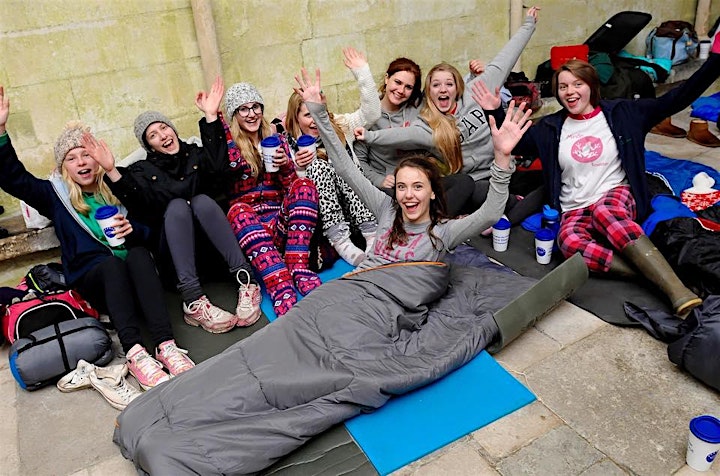 Organiser of The BIG Sleep at The Tank Museum
At Alabaré we support people to overcome the barriers of homelessness, mental ill-health and learning disabilities in order to have a home, health, choice and independence.
We have almost 400 beds with homes and services across England and in Wales: providing accommodation, support, advice and training.  We support those who are homeless or at risk of homelessness, vulnerable women, young people, Armed Forces Veterans and adults with a learning disability or mental ill-health.