Sales Have Ended
Registrations are closed
Thank you for registering for The Big Sleep at the Tower of London - your fundraising and event information pack will be sent to you shortly.
Sales Have Ended
Registrations are closed
Thank you for registering for The Big Sleep at the Tower of London - your fundraising and event information pack will be sent to you shortly.
Event update: Only a few tickets left so sign up now to help end homelessness by sleeping out at this iconic venue.
About this event
TICKETS GOING FAST TO THE FIRST EVER SLEEP OUT AT THE TOWER OF LONDON!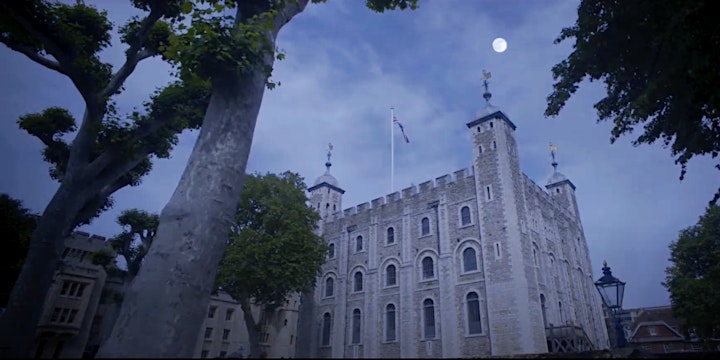 Alabaré invites you to take a stand against homelessness, by bedding down for one night at the world-famous landmark, the Tower of London, in a single act of compassion to help save lives.
We are so delighted with everyone response to this once in a life time opportunity, so if you're thinking of coming, you'll need to sign up now!
This is a Covid Safe Event with measures in place to keep us all safe and healthy.
The event promises to be a bone-chilling, powerful and yet humbling experience. You will sleep rough, in the cold, on the hard-cobbled walkway in front of the Traitor's Gate, between the Thames and the Tower,. This experience will give you a taste of what it is like to bed down like a homeless person but just for one night, knowing that you can return to your warm home and comfortable bed.
During the night, you will hear how your sponsorship money will positively impact the homeless and vulnerable. Alabaré will specifically support homeless Veterans off the street, provide supported accommodation and create the skills, confidence, and opportunity to live fulfilling lives.
You will have the opportunity to meet with the legendary Yeoman Warders, or Beefeaters as they can be known, who will educate you on the impressive history of the Tower of London, and you will all hear a bedtime story by historian and TV presenter Dan Snow before you bed down and try to get a night's rest.
By taking part you pledge to raise a minimum of £200.
An event pack containing a full kit list, sponsorship form and on-the-night information will be sent to participants. Please note that your £10 ticket cost includes an emergency bivvy bag, refreshments throughout the night, and breakfast in the morning.
Alabaré will be making a financial donation from the profit of this event to support a homeless charity working in the borough of Tower Hamlets.
Thank you so much for all you are doing to raise awareness on homelessness and raising funds to help us end homelessness for those in our care.
Event Media and Sponsorship Enquiries:
events@alabare.co.uk / 01722 322882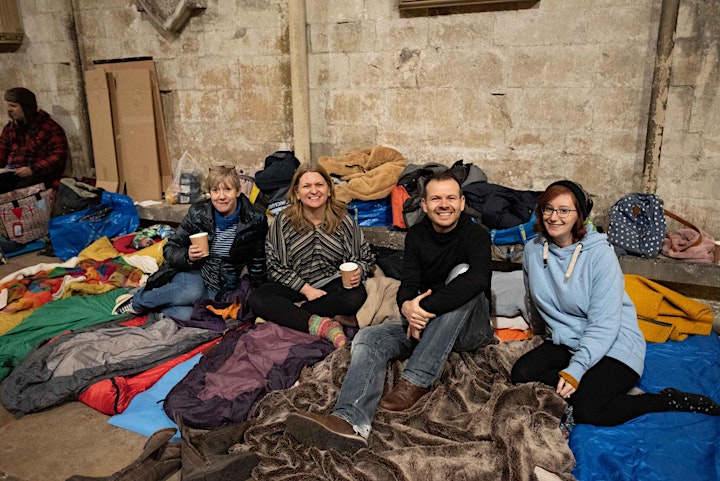 "It's 7:55, quick time check and then into the sleeping bag. Ignore the rock under your hip. Temperature is dropping so try and get into a ball. 1 am and traffic noise is finally stopping. Owls hooting. Getting colder. 4 am owls stop and birds take over. 5 am and the traffic starts again. 7 am time for tea and breakfast. For me one night only - for too many it's just one more night."
Steve, Big Sleep Participant
FAQ & Prize Information:
Are there ID or minimum age requirements to enter the event?
All participants must be 14 plus at the time of the event. Anyone aged under 18 must provide Alabaré with a signed consent form and photograph permission form; please contact events@alabare.co.uk for these forms. Everyone under 18 must have both signed by their parent or guardian. Anyone under 18 must come with an adult who has agreed to be responsible for their welfare throughout the event.
What are my transportation/parking options for getting to and from the event?
You are responsible for making your own way to the location and finding parking if you are arriving by car. There are more details on planning your journey on the Historic Royal Palaces website: https://www.hrp.org.uk/tower-of-london/visit/getting-here/#gs.2vxjwr.
How can I contact the organizer with any questions?
Please contact Hannah Abbey, Events Administrator, if you have any questions about the event on events@alabare.co.uk. (Please be advised Hannah's working hours are Monday – Thursday, 0900am – 1445pm).
Can I bring my sponsorship money with me on the night?
In line with COVID guidelines, we would be grateful if you could pay your sponsorship money online, to minimise cash handling. If you have set up a Just Giving or Give.Net page, then the money you have raised will come directly to Alabaré and you do not need to do anything more.
If you need to pay your money to us via BACS or PayPal, please let us know by email to Emma at e.jeffery@alabare.co.uk.
Additionally, you can send us a cheque to Alabaré Christian Care and Support, Riverside House, 2 Watt Road, Churchfields, Salisbury, SP2 7UD. Please make cheques payable to Alabaré Christian Care & Support and include your sponsorship forms and write your name or the name of your organisation plus your contact address on the back of the cheque.
Do I have to give my full contact details?
Yes - this is vital for us to be able to comply with Health and Safety requirements, and so that we can contact you in the event that we need to provide you with any additional information or to notify you of changes.
If you sign the Gift Aid form, so we can claim an extra 25% at no extra cost to you, we have a legal obligation to provide your full HOME address.
Will this event be COVID safe?
Your safety is our priority. We will be carrying out this event in accordance with government guidelines at the time, and we will keep you updated with any changes as the government advises of them.
Prize Information
If you raise £250 or more, you will be gifted a keepsake souvenir.
If you raise £1500 or more, you will receive a voucher which can be exchanged for a memento.
Please note there is one prize per person based on the amount raised before Gift Aid. Sponsorship money must be received by 30th November 2021 in order to qualify with prizes sent out in December. There is no cash alternative. Some people prefer not to receive a prize, so please inform us if this is the case.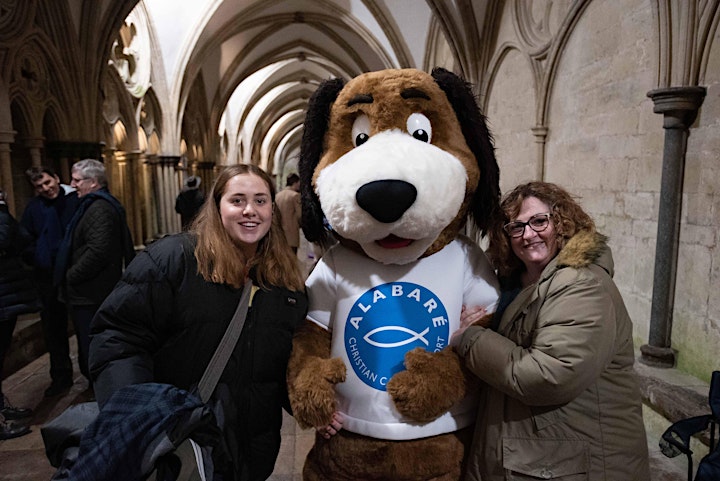 Organiser of The Big Sleep at the Tower of London
At Alabaré we support people to overcome the barriers of homelessness, mental ill-health and learning disabilities in order to have a home, health, choice and independence.
We have almost 400 beds with homes and services across England and in Wales: providing accommodation, support, advice and training.  We support those who are homeless or at risk of homelessness, vulnerable women, young people, Armed Forces Veterans and adults with a learning disability or mental ill-health.