Location
Flower Farm
Oxted Road
Godstone
RH9 8BP
United Kingdom
The Big Surrey and Sussex Thank You: The thank you event for health and care workers and volunteers in Surrey and Sussex
About this event
This three-day family event is for everyone who works in health and care in Surrey and Sussex. That includes those who work in NHS hospitals in the area, as well as all of our partners across health and social care, local authority health or care teams, local community health charities and more. If you work in the NHS, or for another health or care organisation in Surrey and Sussex, you can come!
The event takes place over three days so we hope whatever hours you're working, most people will be able to attend at least part of the weekend.
**Tickets are limited and available on a first come first served basis**
This page works best on browsers other than internet explorer - if using internet explorer the booking button (above) may not appear, so please use a different browser.
IMPORTANT INFORMATION
This event is for health and care workers in Surrey and Sussex. You can also purchase tickets for as many family or friends as you wish.
Please ensure you purchase / book a ticket for everybody who will be attending.
All guests must arrive with the NHS/health or care worker who invited them and be ready to show their individual tickets on arrival.
The health and care worker must bring their work ID badge or admission may be refused to them and their guests.
The event is supported by SASH Charity (the hospital charity for Surrey and Sussex Healthcare NHS Trust), and has been made possible thanks to the incredible generousity of Flower Farm, Godstone. Ticket prices are as low as possible to make the event accessible to all. Paying adult guests can book tickets for children/under 18s free of charge as long as they are attending with a parent or responsible adult, and all have valid tickets.
Ticket sales go towards covering event entertainment costs. Any proceeds from ticket sales or sponsorship beyond these costs will support SASH Charity - Registered charity 1054072. This will help transform two rooms for parents of premature babies in Surrey and Sussex, support staff welbeing at Surrey and Sussex Healthcare NHS Trust, and help us say yes to more ideas from hospital staff, in the hospitals, and in the communities served by SASH NHS Trust.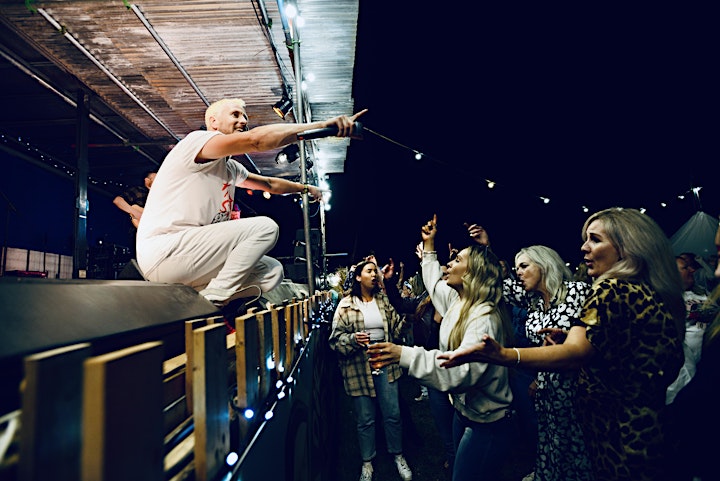 The entertainment lineup will be announced soon, and will include three days of live music, delicious food and drink from the team at Flower Farm , a range of food stalls, and free family entertainment from face painting to sack races and mini golf.
Event opening times
Friday 2 September 5pm -10pm
Saturday 3 September 10am -10pm
Sunday 4 September 10am - 5pm
Please note - once tickets have been purchased, no refunds will be issued, other than in the event the whole event is unable to go ahead. Please make sure you're able to attend before booking.
Pay it forward - donate a ticket to a colleague
If you work in health care and would like to attend, but cannot afford a ticket, we have a limited number of free bursary places available through our "pay it forward" scheme, so please email us at sash.thankyou@nhs.net.
If you'd like to donate to make these free places possible, just select the option to make a "Pay it forward" donation alongside your own ticket purchases to donate an amount of your choice. These donations will be used to fund free places for people who otherwise could not afford to come. Any donations beyond the demand for free 'pay it forward' places will go towards SASH charity's event organising costs, and anything beyond that will go to SASH Charity as a donation to help Surrey and Sussex Healthcare NHS Trust go above and beyond for patients and staff.
Sponsorship
We have a number of corporate sponsorship opportunities available for the event. If your company may wish to sponsor the event, please contact sash.charity@nhs.net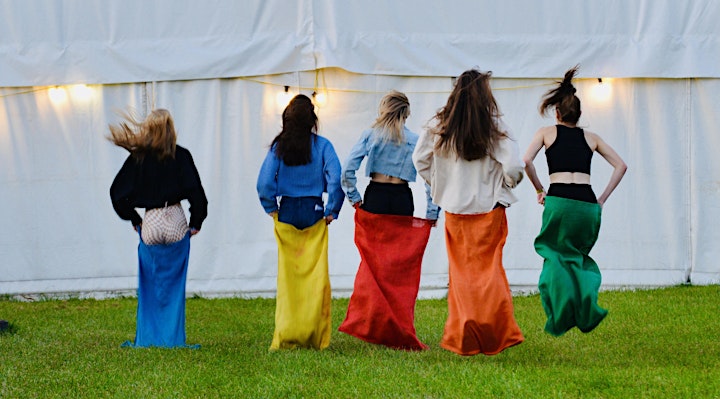 Frequently Asked Questions
Getting there
Venue: Flower Farm, Godstone, Surrey, RH9 8BP
There is information on how to find Flower Farm here.
Travelling by car: Parking is free and you will be marshalled to the location upon arrival. Parking for Blue Badge Holders will be available closest to the Flower Farm entrance.
Travelling by bus: We intend to provide a shuttle bus from the site to and from Redhill railway station. Details will be announced in the coming weeks.
Entry requirements:
• All attendees (whether healthcare workers, children, or guests) must have an individual ticket for the event.
• Please bring your work ID badge alongside confirmation of your ticket. You can display your confirmation email on your phone or print the confirmation email out.
• All guests/children will only be able to enter with you and your work ID.
• Upon entry, you and your guests will receive a wristband which will permit you to leave and re-enter the venue without displaying your work ID again. Guests will also be permitted to leave and enter with their wristband.
• You will not need to wear a mask upon entry. We encourage hand sanitiser to be brought along on the day for individual use.
• If you have any COVID symptoms you must not attend in line with national guidelines.
• Be sure to write a thank you message on our graffiti wall as you arrive as a way of sharing our gratitude to one another.
Toilets and facilities
• Toilets will be available on the day alongside hand sanitiser upon entry and at the food stalls.
Accessibility
• The venue is primarily outdoors in a field, it is predominantly a grassy surface but mainly flat.
• There are accessible disabled toilets, and there will be lots of seating available throughout the venue including under marquee cover.
• Blue badge holders will be able to park immediately outside the entrance to the venue and taxis can drop off immediately outside the entrance to the venue too.
• The live music and acts will be amplified and will be on the main stage. Across the three days any important messages will be made through the public address system.
• We welcome a discussion about any specific requirements or questions you may have about the accessibility of the venue - please contact sash.thankyou@nhs.net.
Children and family entertainment
• There will be lots of free entertainment alongside the live music for children and adults to enjoy at varying times throughout the day. Details will be announced shortly.
Stalls/ food and drinks
• Food and drink will be available to purchase all day from the farm's bar food menu and additional food stalls.
• The farm cater for most dietary requirements, including gluten free, vegan and vegetarian options.
• Please note that the farm will only be accepting card payments. They will not be able to take cash payments.
• The farm have politely asked that guests do not bring their own food / picnics to the event.
Dress code
• The flower farm is a grassy venue and we encourage you to consider appropriate dress and suitable footwear for all weather conditions.
First Aid
• There will be trained first aiders on site at all times.
Lost child meeting point
• In the unfortunate event of any children becoming separated from their parents or carers, the meeting point will be at the entrance gate to the event and security will be informed to help reunite any lost children.
Fire safety and evacuation
• In the unlikely event of a fire or incident, flower farm staff will be on hand to instruct guests to evacuate the site. All fire points and exits are clearly indicated across the site.
Are dogs allowed?
• If they are kept on leads, the farm are happy for dogs to be in the venue.
Look out for Flower Farm staff and our event volunteers who will be wearing ID badges and hi-vis vests – they'll be on hand throughout the weekend to help and support you.
Is camping permitted?
• At present we are not planning to offer camping at the Big Surrey and Sussex Thank You - if this causes you a problem, please contact us to discuss at sash.thankyou@nhs.net
We hope you have a wonderful time!
Flower Farm Terms and Conditions
The event is hosted by Flower Farm, who operate as "Flower Farm Presents". By purchasing a ticket you must also accept the venue's terms and conditions which are available at https://flowerfarmpresents.com/terms-and-conditions .