Description
The Big Tent Ideas Festival is a new way of doing politics: bringing together people
f
rom all backgrounds and political affiliations, for a day of political and cultural debate.

Held
at the iconic Mudchute Park & Farm in Tower Hamlets, in the shadow of Canary Wharf, the day will look at some of society's most serious challenges and how we can tackle them.
"

At a time when disillusionment with traditional party politics has never been so low, the Big Tent Ideas Festival is a breath of fresh air. Three cheers for the Big Tent

" - Stephen Fry
The 2019 Festival has partnered up with a long list of incredible organisations including: the WWF, the Jo Cox Foundation, the IPPR, Bright Blue, Radix, For Future's Sake, the Coalition for Global Prosperity, Coadec and many, many more.

Sessions will span across 9 tents and two connects fields: The Meadow and the Paddock
Arts & Culture
Economy
Environment
Health
Global
Innovation
Politics
Communities
Society
A FEW OF THE QUESTIONS WE'LL BE DEBATING WITH YOU

What should a 21st-century economy look like?
How do we make our economy work for the planet?
Is the Green New Deal the answer?
Why has our politics become so poisonous?
Is traditional party politics dead?
How do we tackle knife crime?
What is the future for our NHS?
How do we help people reintegrate into society?
Is there such thing as community anymore?
How do we bring Britain back together?
Are we fulfilling our climate obligations?
Are we on the brink of a climate emergency?
How do we stop people dying from air pollution?
How is technology changing the way we do government?
How do we deal with big tech?
How can Britain's start-up economy remain competitive and world-leading?
What is Britain's 'Global' future?


COME AND GET INVOLVED!!!!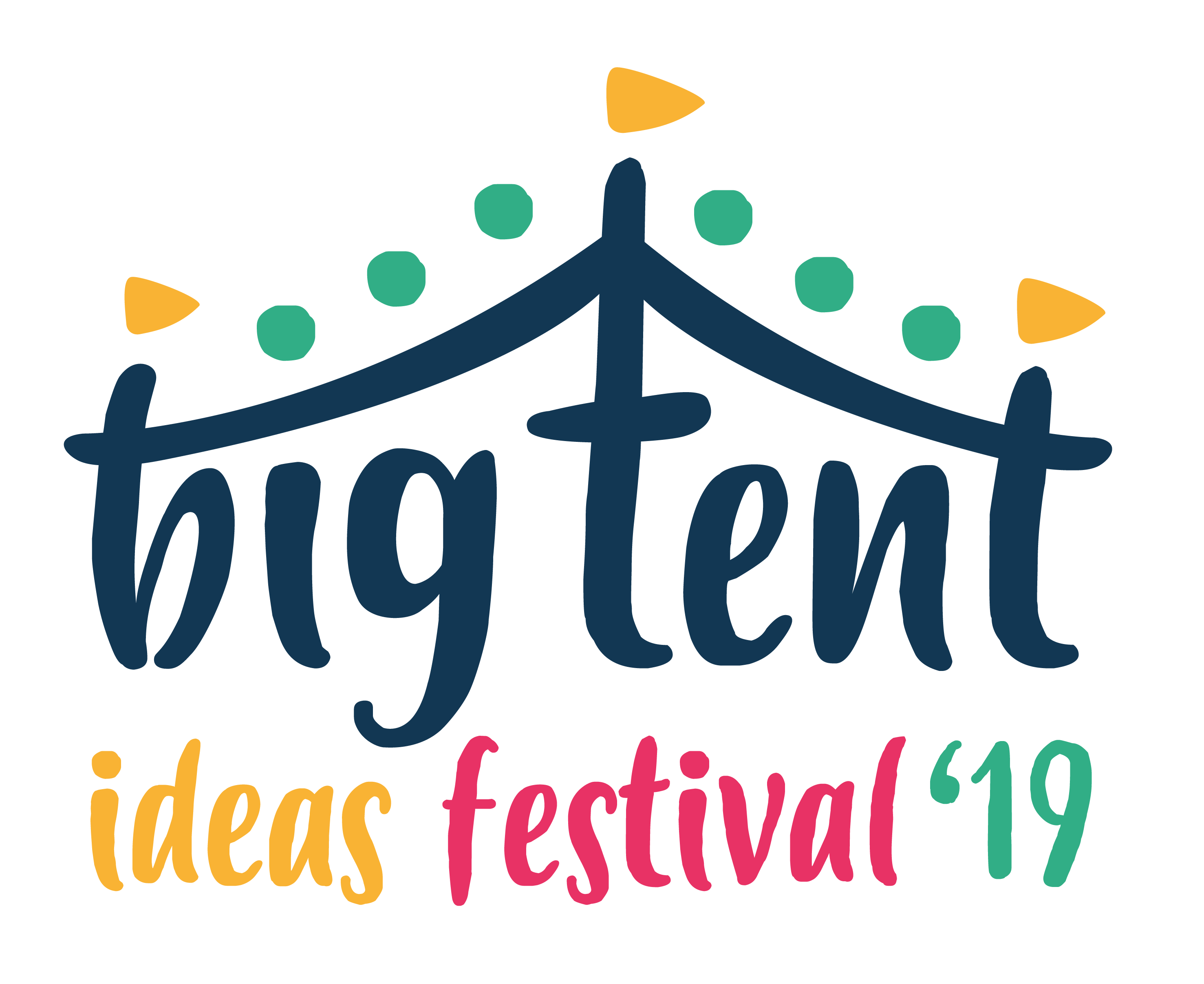 ---
PROGRAMME - visit website for programme details
Gates open 08.00am
8.00am -10am breakfast in the farmland setting amongst the buskers and comedy acts, add your messages to the street art wall, explore the tents and meet the festival team & partners

Expect queuing to enter from 10.30am onwards
Programme sessions begin at 10:30am.
Performance (to be announced) - 6.00-8.00pm
Festival closes 8.00pm

---
FOOD AND DRINK
There will be a wide variety of food trucks available at the event, as well as several bars selling both soft drinks and alcohol:
El Loco Tex Mex (VE) (V) (GF Limited)
Crepes Galore (V)
Pizzas VE) (V) (GF)
The Big Pan Stand (VE) (V) (GF)
The Really Chilli Stand (VE) (V)
Tasty Thai Kitchen (VE) (V)
Fish n Chips
Sussex Burgers and Vegan Moving Mountains (VE) (V) (GF - Limited)
---


SPEAKERS
We are proud to annoounce a line up of top Speakers from across the British political spectrum, including..
The Rt. Hon Rory Stewart MP OBE

Lisa Nandy MP, former Shadow Secretary of State for Energy and Climate Change

Ayesha Hazarika MBE, political commentator and former advisor to the Rt. Hon Gordon Brown

Miatta Fahnbulleh, CEO of the New Economics Foundation

The Rt. Hon Matt Hancock MP, Secretary of State for Health and Social Care

The Rt. Hon Jacqui Smith, first female Home Secretary of State

Lord Victor Adebowale CBE, Chief Executive of Turning Point

The Rt. Hon Penny Mordaunt MP

Isi Daley, Student Mobilisation Coordinator at FFS

Joy Lo Dico, Freelance Journalist

Dr David Halpern, Chief Executive of Behavioural Insights Team and What Works National Advisor

David Goodhart, Author

Wayne Miller, Director of EMEA Healthcare Practice and Zebra Technologies

Chi-Chi Nwanoku OBE, Founder of the Chineke! Foundation

Darren Henley OBE, Chief Executive of Arts Council England

Sarah MacFayden, Head of Policy and Public Affairs at the British Lung Foundation

Liam Halligan, Economist

Nusrat Ghani MP, Parliamentary Under-Secretary of State at the Department for Transport and Assistant Government Whip

Julia Hobsbawn, OBE

Judge Kameel Khan, Head of the Ex-Offenders Programme at the Prince's Trust Mosaic

Erica Ramos, Vice President of Business and Law at the National Union of Students

Rt. Hon Nicky Morgan MP, Chair of the Treasury Select Committee

Amanda Chetwynd-Cowieson, Chair of the British Youth Council and Co-Founder of FFS

Chloe Smith MP, Member of Parliament for Norwich North

Asa Bennett, Brexit Commissioning Editor at the Telegraph

Dr Maha Aziz, Professor

Annie Lydford, Director of Communications at Creative Industries Federation

Eleanor Riley, Head of External Affairs at Catch-22

Tom Tugendhat CBE MP, Member of Parliament for Tonbridge and Malling

Damian Collins MP, Member of Parliament for Folkestone and Hythe

Theo Clarke, Chief Executive for Coalition for Global Prosperity

Shanker Singham, Director of the International Trade and Competition Unit at the Institute of Economic Affairs

Dominic McVey, Entrepreneur

Mark Garnier MP, Parliamentary Under-Secretary of State for Inernational Trade

Helen Whately MP, Vice Chairwoman of the Conservative Party for Women

Alberto Costa MP, Chair of the All-Party Parliamentary Group for Greece

Peter Kyle MP, Member of Parliament for Hove

Racheal Maclean MP, Member of Parliament for Redditch County

Anna Issac, Reporter for the Wall Street Journal and European Bureau

Zoe Hodge, Author

Nick Silver, Author

Ruth Porter, Head of UK Government Relations at London Stock Exchange Group

Bob Seely MP, Member of Parliament for the Isle of Wight

Ella Robertson, Managing Director at One Young World

Stephanie Boland, Digital Editor at Prospect Magazine

Andrew Copson, CEO at Humanists UK

Nora Mulready, Founder of Unfinished Revolution

Shabnam Nasimi, Coordinator at Prevent

Tom Kibasi, Director at IPPR

Layla Moran MP, Member of Parliament for Oxford West and Abingdon

The Rt. Hon Richard Benyon MP, Member of Parliament for Newbury
To get the latest updates on new speakers follow us on:
Snapchat : bigtentfest
---


FAQs & INFORMATION
Ticket holders will be updated with any changes to FAQ's, The Programme and site map prior to August 31st
Does my Festival ticket grant access to all 8 tents throughout the day?
Yes - with the exception of the the lunchtime ticketed celebrity interview, for which we'll publicise details as soon as possible.
Are there ID or minimum age requirements to enter the event?
Anyone entering with a student or 30 and Under ticket may be asked for a valid ID/proof of status
There are no minimum age requirements
Can I volunteer to work at the festival on 31st August?
Yes, we are recruiting Festival Heroes: tent Managers and teams. Please email georgie@bigtent.org.uk with a covering email and attach your CV. Volunteers must be available all day from 8.00-20.00hrs and will be invited to pre-festival site tour late afternoon of 30th August . You will benefit from:
Free entry/engaging with the sessions and VIP panellists in one of the 8 tents, while being a vital part of the organisation of that tent
Food and beverage vouchers
Invitation to after party/tour of Parliament
Free Big Tent T-shirt
Invitation to post event party hosted by George Freeman MP
How do I book a slot at Speakers' Corner?

Email tiffany@bigtent.org.uk with your idea
What are my transport options for getting to Mudchute?
Walk, cycle or DLR to either Mudchute or Crossharbour
There are cycle racks at each entrance to Mudchute, as well as in the ASDA carpark nearby
No parking available
Taxi drop off Pier Street
Disabled access information
Wheelchair access is from Crossharbour DLR
Wheelchairs do not follow standard pedestrian one-way routes around the festival - see festival map
Pleae note event is held on grass fields
Will there be any variation to publicised panellists and speakers on the day?

The programme/panellists/speakers are inevitably subject to variation at the last minute. We will distribute the final published programme to all ticket holders prior to the festival, but we take no responsibility for last minute alterations
What can I bring into the event?
Dogs - registered guide & assistance dogs only
No Food or picnics
No liquids, bottles or glass
Do I need cash?
No
Is there a cash machine?
No
What's the refund policy?
We cannot issue refunds but festival tickets are transferrable, if you find you have a spare ticket.
Do I have to bring my printed ticket to the event?
Yes
Is it ok if the name on my ticket or registration doesn't match the person who attends?
Yes
Can I request a VAT receipt?
Of course
How can I contact the organiser with any questions?
Please email georgie@bigtent.org.uk.
---
T's and C's
· A booking is only confirmed when payment has been received.
· Payment for or the acceptance of tickets imply acceptance of our T&C's
· Once payment has been made, refunds are not available
· All attendees must comply with all licensing, health and safety and other regulations relating to the premises. If in doubt please request a copy.
· Any attendees, on request must partake in bag searches
· No dangerous or hazardous items are permitted on the premises
· Any dangerous or hazardous items must be surrendered to the security on entry, alternatively, entry will be refused
· No liquids of any sort will be permitted in site
· No glass will be allowed on site
· No alcohol or illegal drugs or legal highs will be permitted on site.
· Anyone trying to enter with illegal drugs will be refused entry, drugs confiscated and handed over to the police
· No food or drink can be brought on to site.
· Any food or drink will be surrendered to security on entry and place in the bins
· The Big Tent Ideas Festival can be held responsible for attendees' personal belongings.
· The programme may be subject to change without notice to attendee
· Any person acting in any improper or disorderly manner will be asked to leave the premises promptly and quietly and comply with any reasonable request by the Company's employees.
· Big Tent Ideas Festival Ltd will be liable to the attendee and/or persons attending the function for injury to persons or loss or damage to property only where and to the extent that they have been negligent but otherwise will be under no liability to them whatsoever.
· Notwithstanding anything contained in these Terms, the Company will not be liable for any failure to perform its obligations to the attendees in whole or part as a result of any of the following circumstances:
o
Other industrial action(s)
o
Fire at or near the premises
o
Flood at or near the premises
o
Civil unrest, dispute or commotion
o
Legal action against the Company, not resulting from its negligence, preventing the supply of services