The Big Thank You - Evening Party Event
Description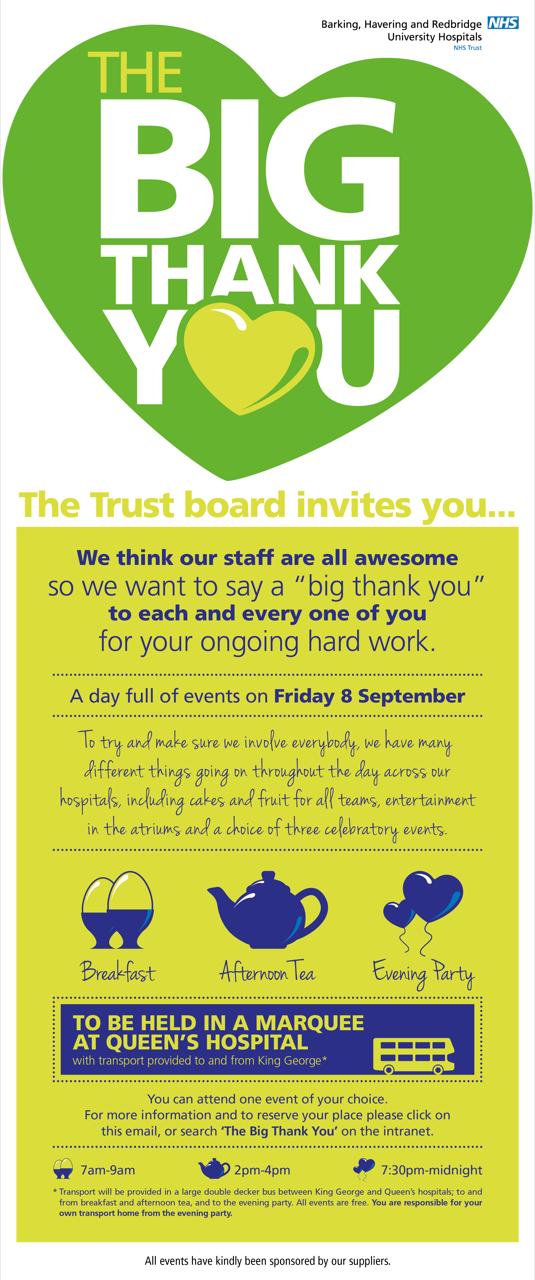 Our Trust board invites you to an evening party event to say a 'big thank you' for your ongoing hard work.
The event will be held in a special marquee in the old Romford Ice Rink car park.
Transport will be provided from King George Hospital to Queen's Hospital. Please note that you are repsonsible for your own transport home from the evening party.
Tickets are limited - please register your attendance as soon as possible to avoid disappointment.
This event has kindly been sponsored by our suppliers.
**This is a staff only event - 900 places available to BHRUT staff and 100 to our partners, Sodexo**