The Big Thank You - a Celebration of all the brilliant people who volunteer to help others in their communities across North Staffordshire.
About this event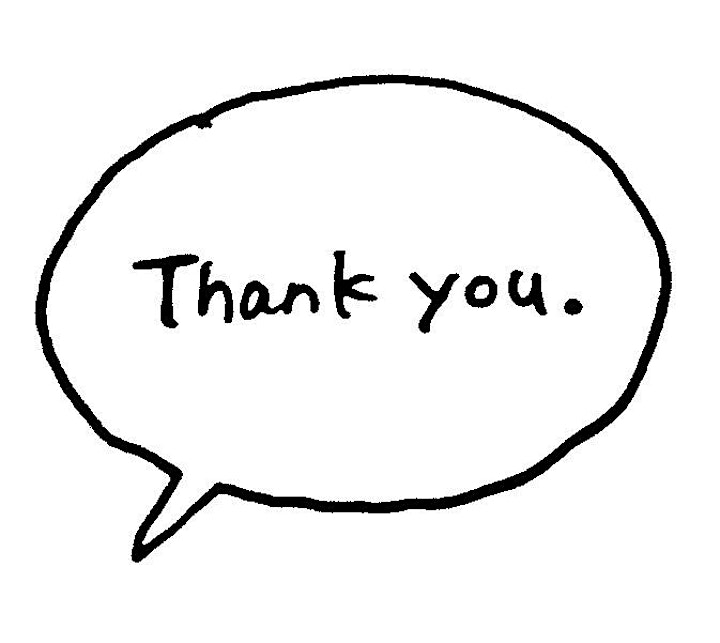 Do you know someone who you would like to say thank you to for helping and supporting you in the COVID pandemic? Someone who has gone the extra mile. Your lifeline.
It could be a community group or team. Maybe the person who brought your prescription? The person who phoned to check how you were?
This event is to celebrate and thank the community helpers in North Staffordshire. Everyone who is nominated will be recognised. It it not a competition.
You can put someone forward for a Big Thank you.
There are a few ways to nominate people:
email allthesmallthingscic@gmail.com or
phone Lynne from 1000 Lives on 0751 881 3131 or
send in a 1 minute video to say who you are nominating and why you want to say thank you to them
At the event we will -
watch videos and hear stories about the people we are celebrating.
be entertained by performances of music and poetry.
talk about why we volunteer or take social action, or support other people in our communities
Wear fancy dress if you like! On zoom we see each other's faces, heads and shoulders, so we want to invite you to wear a hat, scarf, make up, big jewellery or other fancy dress to make it feel more like a party than a meeting.
We will do some simple things to say thank you to each other and share our stories. You will be able to write or draw or speak, or type in chat. Please have 2 sheets of plain paper and some pens handy if you like.
The event is organised by 1000 Lives Network, All the Small Things CiC, Expert Citizens CiC and VOICES of Stoke, with support from VAST.
The event is for anyone interested in volunteering or community action in North Staffordshire.
We aim to:
bring people together to reflect on, share and learn from each other's experience,
increase diversity and inclusion, connections, peer support, volunteering opportunities.
celebrate everything volunteers have done in the city particularly over the past 12 months
Please book your place and invite other people to come. Don't forget to tell the people you nominate for a thank you!