| | |
| --- | --- |
| The Black Excellence British Museum Tour | |
Event Details
A special thank you to all of the family that made it out to the previous Black Excellence British Museum tour. We have arranged another day, the 10th of June where we will be running two tours one from 10:30AM-1:30PM and the other 2:30PM -5:30PM. SPACES ARE LIMITED TO 20 PER SESSION please book early to avoid disappointment. Tickets cost £15 and are also available directly via: www.TheHouseOfPtah.com. For feedback, reviews and footage of our last tour check out our social media www.Instagram.com/thehouseofptah


Join the team at the British Museum the home of the largest collection of Kemetic artefacts outside of Kemet (present day Egypt) and take a step back in time to explore the origins of advanced civilisation and witness for yourself what the ancestors left behind.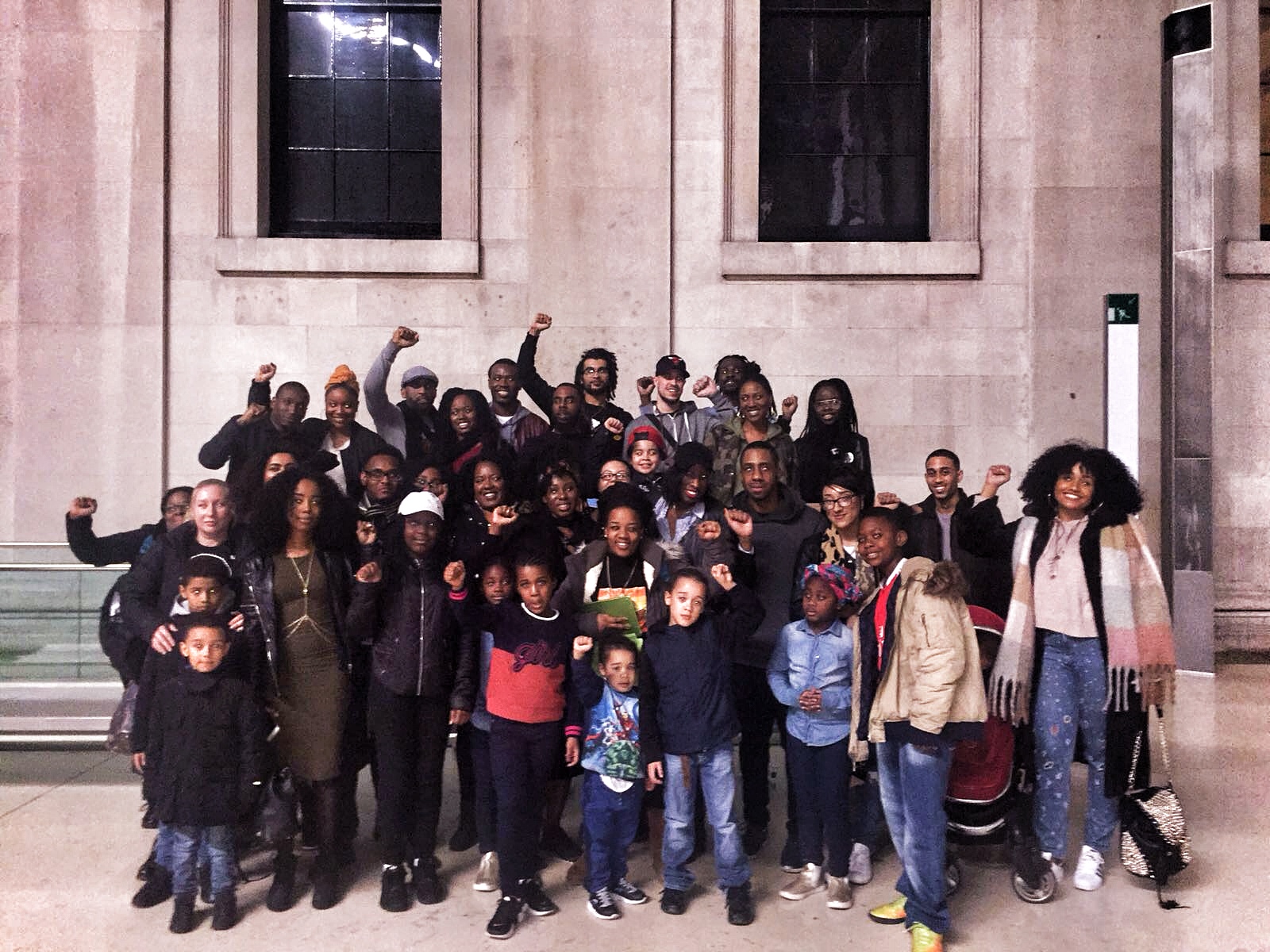 We'll guide you through the 5/6 dedicated rooms containing over 100,000 artefacts covering a provable 6000 years minimum of unbroken culture. See first-hand the sheer magnificence and be amongst the vibration of timeless brilliance whilst learning about the life and perspective of the ancient Egyptians.
You'll leave having seen the mummies, statues, artwork, steles including the Rosetta stone and countless other evidences that will prove to you once and for all Africa is the birthplace of excellence.
This tour is very much child-friendly and we urge parents to bring along their children, don't be late, bring your notepad, cameras are welcome. @thehouseofptah
When & Where

The British Museum
Great Russell St,
WC1B 3DG London
United Kingdom


Organiser
Unefer Axsal
Het-Ka-Ptah is study, show and tell team of Pan-African Kemetologists specialising in the great ancient Egypto-African legacy and reconstructing the global image of Africa. With thirteen years research and commitment to Afrocentric principles and two trips to Africa & one globally published book, the team have been teaching African history, Black distinction and raising awareness for the overall improvement of the black community throughout the diaspora for eight years combined.
The progenitorial and continual contribution of excellence to civilisation made by Africa and its descendants have been neglected a mention or repackaged in our mainstream history books and education systems leaving many Africans with an incorrect account history. Cultural confusion is considered a huge contributing factor to the low self-esteem and mental health issues troubling black community with no discrimination to age.
The team are adept at delivering presentations, lectures and workshops in an informative, interactive and inspirational way that reveals our hidden in plain sight history and connect the dots between ourselves, the continent and every African descendent throughout the diaspora.
Targeting majority all black schools in areas such Birmingham, London. Manchester & Liverpool.
Compiling an archive of age relevant presentations, lectures and workshops that can be delivered in a school environment all year round to inspire, empower and educate the students about the importance of self-image, cultural literacy and there role in a dynamic world.
The Black Excellence British Museum Tour