The Black Market & Film Festival - Saturday 29th July 2017

Saturday, 29 July 2017 from 12:00 to 21:00 (BST)
Event Details
Online Tickets sales have ended. Tickets will be £10.00 on the door
Children under 16 and Elder's over 60 are FREE


Black History Studies presents

'The Black Market & Film Festival'


Saturday 29th July 2017
12pm - 9pm
West Green Learning Centre @ Parkview Academy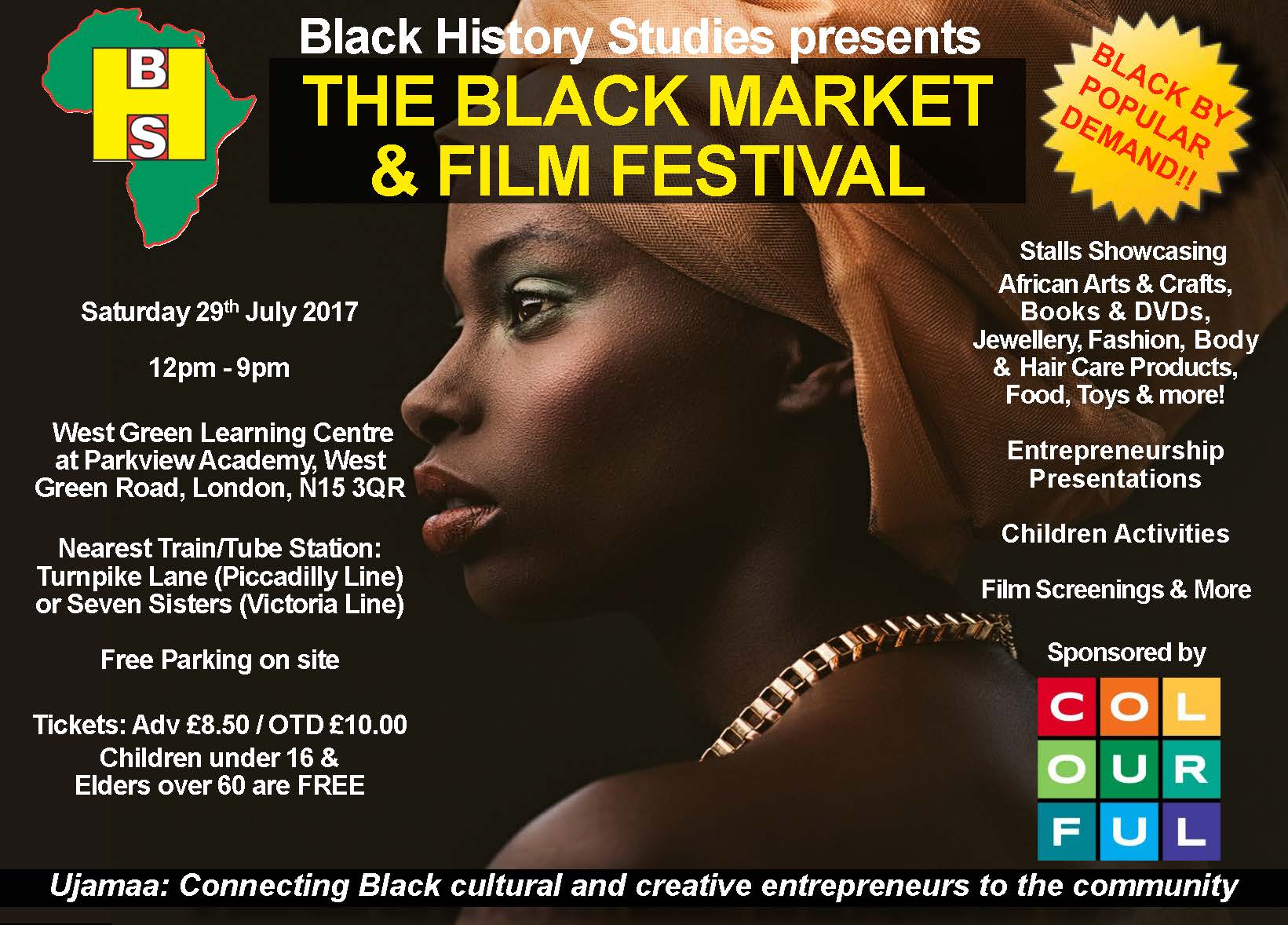 The eleventh Black Market & Film Festival is an event to showcase, expose and connect Black cultural and creative entrepreneurs to the community and to provide a platform to sell their products, promote their skills and engage with the local and surrounding community.

The aim of the event is to:

Showcase and connect Black cultural and creative entrepreneurs to the community

Increase the exposure of Black cultural and creative sector's participation in the wider community

To provide a platform to sell their products, promote their skills and engage with the local and surrounding community.

To raise the awareness of the importance and relevance of increasing your personal financial literacy and the benefits of developing and adopting an enterprising lifestyle.



We will have stalls Showcasing African Arts & Crafts, Jewellery, Fashion, Skincare, Hair Care, Food, Books, DVDs, Toys & more! There will be educational and interactive presentation on Financial Literacy and film screenings for all the family.

Check out our exhibitors here http://blackhistorystudies.com/our-services/the-black-market/exhibitors/

PROGRAMME:

WORKSHOPS THROUGHOUT THE DAY

Otto Gumaelius will be giving FREE African Marimba workshops throughout the day!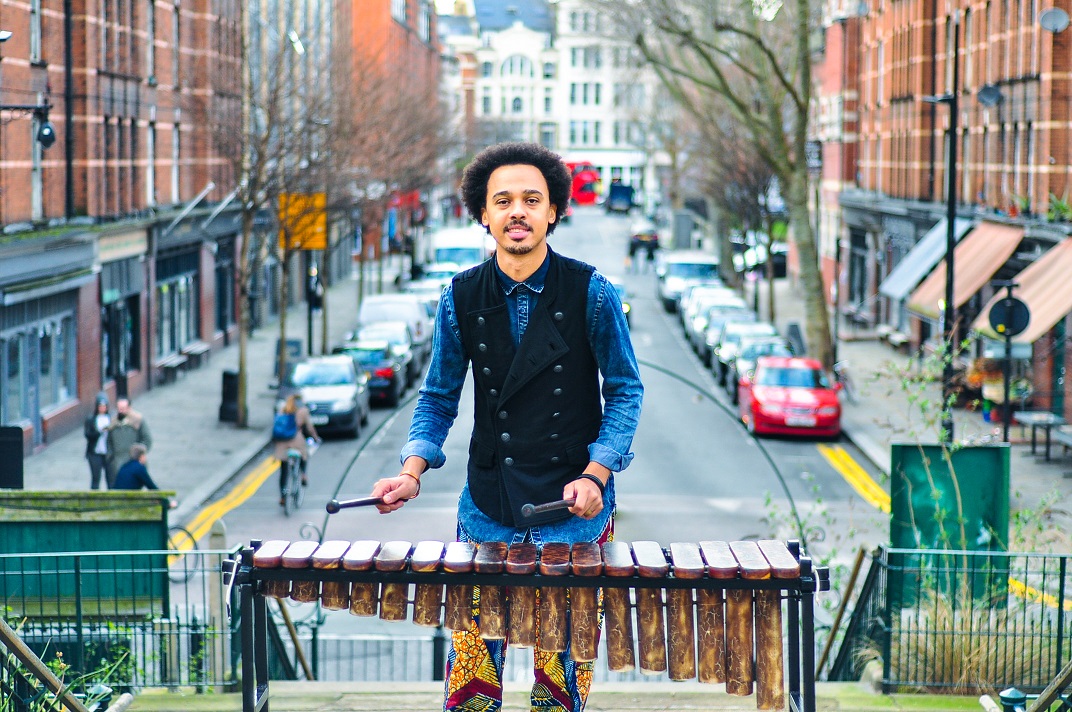 Otto Gumaelius is a London based, Botswana raised, percussionist specialising in the Kwanongoma marimba of southern Africa. He writes and performs, and teaches music from Zimbabwe, South Africa and Botswana.Otto grew up playing the marimba in Botswana and continued to do so after moving to Europe in 2003. He has worked with an array of bands and performing arts companies since, and has performed widely around Europe, southern Africa and the United States of America.
In 2016, Otto decided to set up his marimba performance and teaching business which focuses on sharing the folk music traditions of southern Africa through cultural performances and workshops using the marimba of southern Africa. Otto offers marimba packages to schools, companies and cultural organisations and his workshops are particularly relevant for diversity days and Black History Month programmes.

12.15pm - UK PREMIERE of 'Meltrek Episode 2: Exploring The Pre-Columbian Americas' (2017)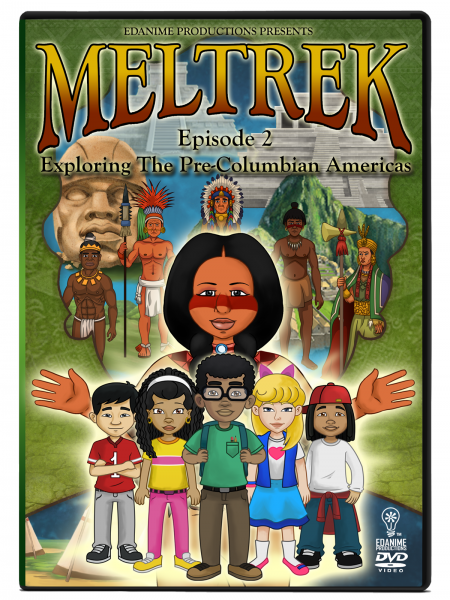 Trailer: https://youtu.be/KjlYvYpsFog

'Meltrek Episode 2: Exploring The Pre-Columbian Americas' is the second episode of the Meltrek series. Join Bunchie, Percy, Michelle, Jessie and Chen as they travel back in time to explore the pre-Columbian Americas. During their journey, they learn about several aboriginal cultures, defining structures, and nations who arrived in the Americas prior to Christopher Columbus. 

1.30pm - UK PREMIERE of 'Madame C.J. Walker: Two Dollars and a Dream (1987) by Stanley Nelson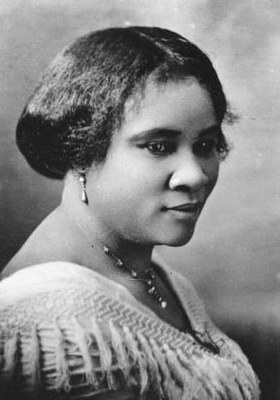 Trailer: https://youtu.be/YthNFDmozEA
A documentary which focuses on Madame C.J. Walker, a Black woman who, in 1910, made a small investment in a company specialising in Black hair and skin care products and realised a dream that made her one of America's first self-made millionairess. The program also documents the life of her daughter, A'Lelia Walker, Black America's patron of the Harlem Renaissance. Included are interviews with the Walkers' friends and coworkers and a collection of stills, film, and music from the period.

3.00pm - 'Jumpstart Your Financial Future' by Daryl Harper, Financial Educator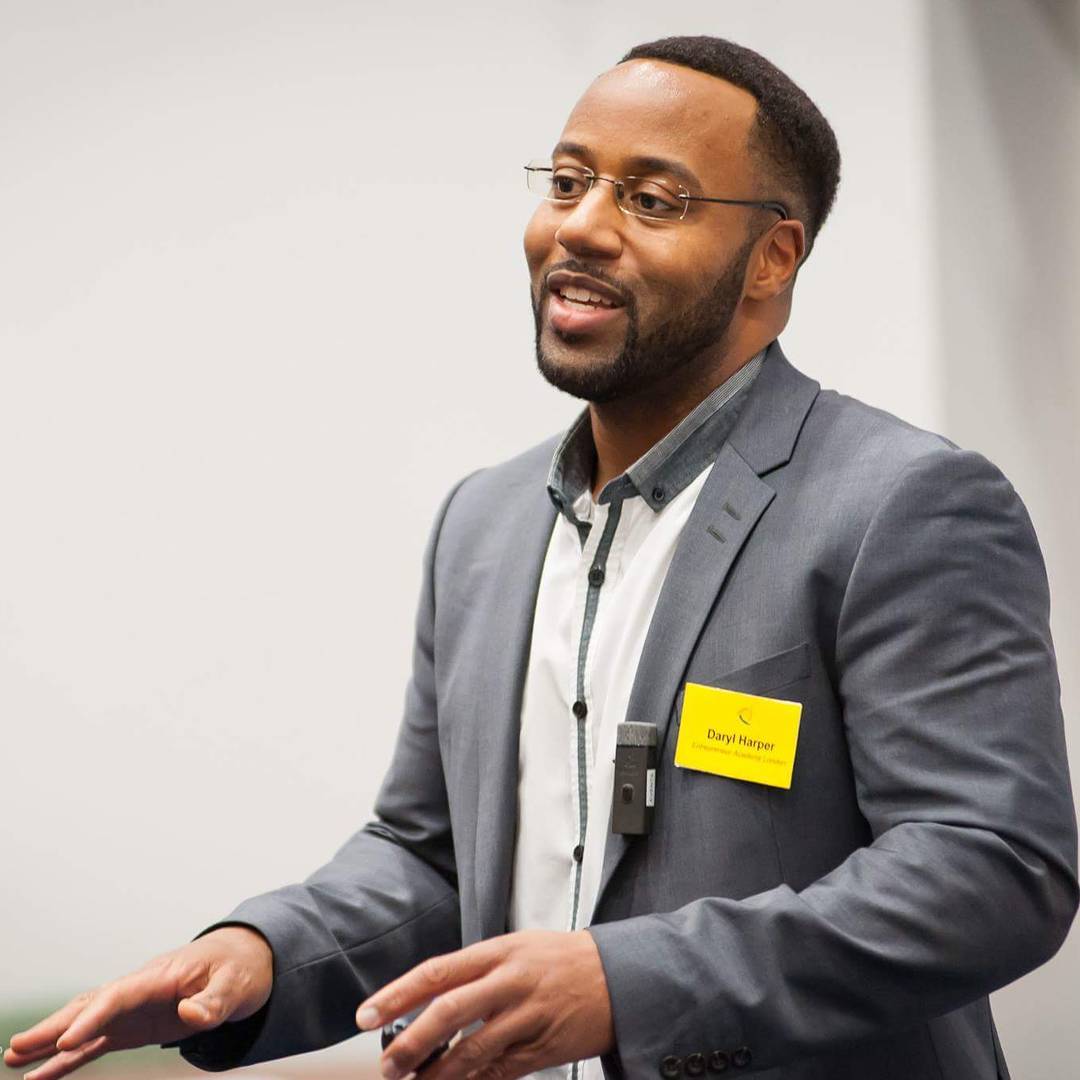 Money and Finance is a subject that many people are either never taught in school, they don't understand or, more often than not, they shy away from. This lack of knowledge and financial illiteracy has left many people struggling to get out of the rat race- the monotony of just surviving and living from pay cheque to pay cheque.

This is your opportunity to learn some simple steps that can impact and change your life dramatically. It's time to learn how to win the money game, protect your family, get your money to work as hard for you as you work for it, accelerate your mortgage, pay consumer debts off faster, save, make and get better value for your money and position yourself for a comfortable retirement.

Daryl Harper is a dynamic, energetic, infectious speaker, who always delivers from the heart and aims to provoke you into taking positive actions in the right direction. While teaching at a college, Daryl's passion for mentoring, equipping and coaching grew. He noticed that there was nowhere in the educational system that empowered people in the area of finance and there was a MASSIVE gap. An interest in financial education, personal development and leadership was birthed and he later found mentors and coaches who were very successful in the financial service arena. He went on to get trained and qualified to deliver financial education and has been working in the field since 2008.
4.30pm - NORTH LONDON PREMIERE of 'TRESS: Artists and Angels, Masters of Natural Hair (2015)'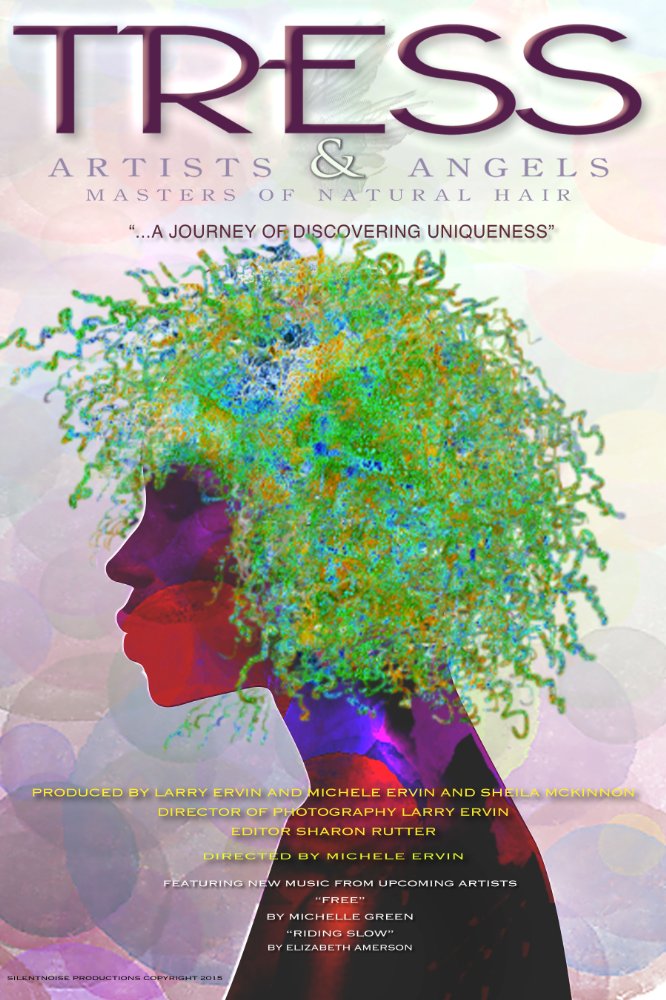 Trailer: https://youtu.be/a5bJmjcf7Yw

TRESS: Artists and Angels, Masters of Natural Hair (2015) is a journey of discovering uniqueness. We follow men and women in the hair care industry who blend modern and ancient techniques of hair styling which restores and empowers to reclaim one's own self-esteem. This is a film everyone should see. Walk away encouraged by the stories from people whose lives have been changed through their hair. Tress affirms our walk with natural beauty with pageantry and music inspiring a new dialog about cultural influences and embracing one's own inner and outer beauty.

6.00pm - BHS PREMIERE of 'Generation Revolution (2016)' by Usayd Younis, Cassie Quarless
 



Trailer: https://youtu.be/cq0-BGmE9PQ

Generation Revolution brings to screen the powerful story of a new generation of Black and Brown activists who are changing the social and political landscape in the capital and beyond. This feature-length documentary film follows an exciting new breed of organisations as well as the young Londoners that are part of them.


The London Black Revolutionaries, or 'Black Revs', have a predilection for dramatic, raucous, direct action. R Movement challenge the idea of the 'Staid and Serious' political activist and The Black Dissidents are a new organisation intent on furthering the fight against oppression along the lines of race, class and gender.


The film vividly chronicles the evolution of our characters as they experience personal and political awakenings, breakthroughs and, at times, disillusionment. Generation Revolution offers a unique and original glimpse into the rewarding but difficult path that must be trodden in the struggle for personal, social and political liberation.
 
 
8.00pm - BHS PREMIERE of 'I Am Not Your Negro (2017)' by James Baldwin, Raoul Peck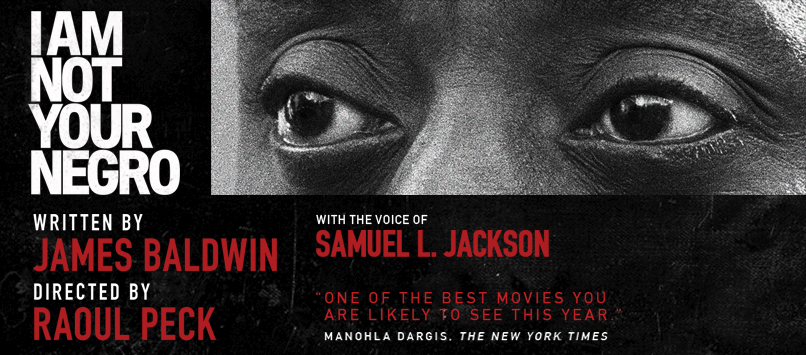 Trailer: https://youtu.be/rNUYdgIyaPM
 

In 1979, James Baldwin wrote a letter to his literary agent describing his next project, Remember This House, which was to be a revolutionary, personal account of three assassinated leaders who were also his close friends—Medgar Evers, Malcolm X and Martin Luther King, Jr. At the time of Baldwin's death in 1987, he left behind only thirty completed pages of his manuscript.

Now, in his incendiary new documentary, master filmmaker Raoul Peck (Sometimes in April, Lumumba) envisions the book James Baldwin never finished. Using only Baldwin's words, either spoken by the man himself or read by Samuel L. Jackson, and a flood of rich archival material, Peck has crafted a radical, up-to-the-minute examination of race in America.

I Am Not Your Negro is a poetic, eloquent and thought-provoking journey into Black History that connects the past of the Civil Rights movement to the present of #BlackLivesMatter; it is a work that challenges the very definition of what America stands for. Academy Award nominee for Best Documentary Feature.

TICKETS:

Any profits from the Black Market and Film Festival will go towards funding future events as we are SELF FUNDED and strive to be self-sufficient.
Our economic empowerment and liberation is OUR RESPONSIBILITY.

Early Bird Tickets cost £8.00 if purchased before MIDNIGHT on Friday 28th July 2017


Tickets will be £10.00 on the door


Children under 16 and Elder's over 60 are FREE

Venue:
The event will be held at West Green Learning Centre @ Parkview Academy, West Green Road, London, N15 3QR.

Directions:
By Train: Seven Sisters Underground & Mainline Rail Station (from Liverpool St) and Tottenham Hale Underground & Mainline Rail Station (from Liverpool St).

By Tube: Seven Sisters (Victoria Line) and Turnpike Lane (Piccadilly Line)

By Bus: Numbers 41, 67, 230, 341 pass nearby the entrance. We advise that you get off at a stop near Black Boy Lane on West Green Road.

By Car: Free parking available, accessed via Langham Road or free on street parking along Black Boy Lane


Please note that this event will be filmed and photographed. This event is being filmed for display, distribution, and broadcast, including on television and the World Wide Web. By attending and participating in this event, you are giving your consent to be filmed and waiving any and all claims regarding the use of your image.
When & Where

West Green Learning Centre @ Parkview Academy
West Green Road
Tottenham
N15 3QR London
United Kingdom


Saturday, 29 July 2017 from 12:00 to 21:00 (BST)
Add to my calendar
Organiser

Black History Studies is a social enterprise company which aims to empower the African and Caribbean community and enable them to develop self knowledge and identity through Black History and Culture. Black History Studies provide a wide range of courses and activities that give people with the opportunity to pursue their interest in Black History and Black Studies. We provide high quality courses and activities that can be accessed by all within the community.