The Black People Giving Business Banquet: 2020 A Decade Of Opportunity, Bre...
Description
For black business owners, budding entrepreneurs and those looking to grow their income in 2020…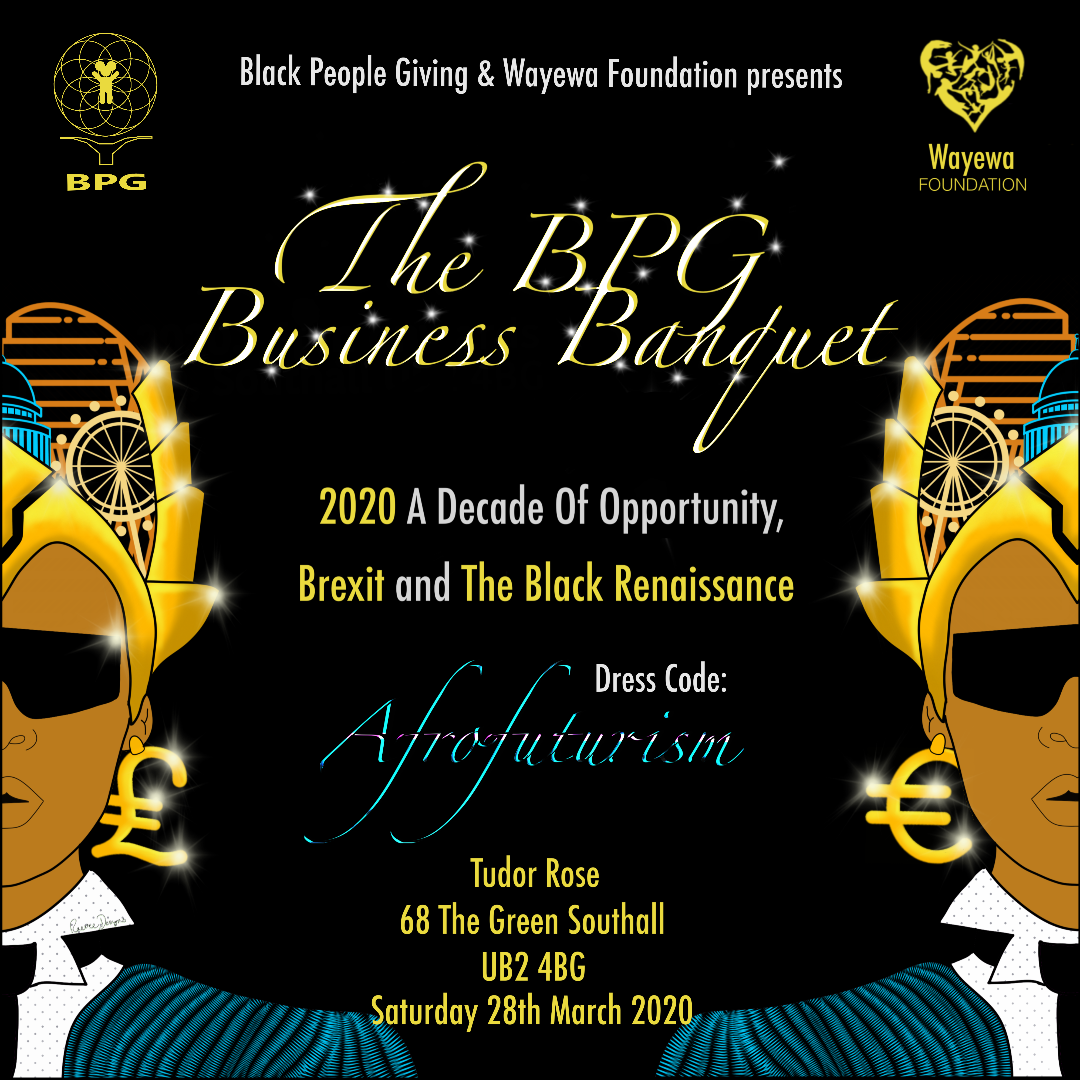 Join us for a night of good food, education and entertainment as we speculate on the future of black business and teach you how to move towards financial freedom in 2020.
At BPG/Wayewa Foundation we're passionate about supporting the underrepresented black community in the UK and the diaspora. That's why we're excited to bring you an evening that shows the great things we can do when we all come together as one.
Keynote speakers include:
Financial expert Emmanuel Asuquo, from Channel 4's Save Well, Spend Better
He'll be sharing the tips you need to improve your finances and support your family in the years to come.
Blaxit author Michael Anderson who'll explore the impact of Brexit on the black community and teach you how to navigate these uncertain times.
We'll also have experts in digital marketing, social media, self-help and property.
As our guest, you'll:
· Learn to level-up in your business and finances
· Enjoy a delicious three-course meal
· Celebrate the achievements of the black community
· Be entertained by talented poets, dancers and storytellers.
· Network with fellow black professionals
Dress code: Afro-futurism
Put on your favourite traditional attire or your flyest formal wear and let's celebrate and inspire black excellence.
Book your ticket now to reserve your spot.
We can't wait to see you there!