The Blockchain & Africa: From land registration to tackling blood diamonds
Description
This event will start by providing a clear explanation of blockchain technology, how it works and why some people think its development is as important as the creation of the Internet. It will then showcase a range of Africa-based applications of the technology, including the provision of financial services, land registration and tackling blood diamonds. Finally, it will set out some of the challenges of applying blockchain technology and address whether the current enthusiasm for it is fully justified or somewhat misplaced.
The event will consist of a presentation, panel session and audience Q&A.
Queries to Richard Tandoh at richard@star100.org.
Our speakers are: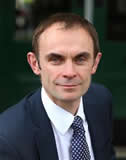 Hamish Thomas, Partner & EMEIA Financial Services Blockchain Leader, EY
Hamish is a Partner with EY Financial Services Advisory, who leads the EMEIA Payments practice, and is Chair of the EY FSO Blockchain Working Group.
He advises a broad spectrum of clients from established international institutions to new entrants and FinTechs. He is focussed on working with clients to understand both the opportunities and risks presented by the changing environment, and balancing the two.
He has worked across diverse geographies including India, Japan, New Zealand, Australia, the Middle East and Europe. He started his career in industry, designing satellite and mobile telecoms systems, before moving to advisory services and focussing on payments and financial crime.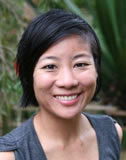 Charlene Chen, COO, BitPesa
Charlene is Chief Operating Officer of BitPesa. Headquartered in Nairobi, BitPesa is an online payment platform harnessing blockchain technology.
Charlene has over 10 years private sector and social sector experience, working with a variety of organisations ranging from internet start-ups to Fortune 500 companies to international non-profits. She began her career as an IT consultant at Deloitte Consulting, but during business school decided to shift her focus to social entrepreneurship and ICT4D (Information and Communication Technologies for Development) in sub-Saharan Africa. Charlene has worked in Gabon, Ghana, Uganda, Tanzania, Kenya, Zambia, and Nigeria.
Charlene holds an MBA from the Haas School of Business at the University of California and a B.S. in Psychology and Computer Science from Duke University.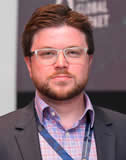 Edward Mendelson, Sustainability Project Lead, Everledger
Edward is Sustainability Project Lead for Everledger, a start-up that is using blockchain, smart contracts and machine vision to build a global, digital ledger that tracks and protects valuable assets throughout their lifetime.
He is a gemmologist and sustainable supply chain specialist. His focus at Everledger is the implementation of rough diamond projects, supply chain sustainability initiatives, regulatory compliance, and impact measurement. With over 10 years of experience in the retail, wholesale and manufacturing of jewellery and gemstones, he has strong experience in ethical gemstone and precious metal supply chains, sustainability and impact measurement, FinTech and innovation.
Edward has an MBA from the University of Western Australia and Project Management qualifications from the Australian Institute of Management. He is also a Fellow of the Gemmological Association of Australia.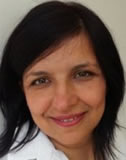 Dr Maria Vigliotti, CTO, SESO Global
Maria is the CTO at SESO Global which is revolutionising land transactions in the developing world via blockchain technology. Maria has over a decade of experience in cryptography, privacy and security.
Maria has helped organizations of all sizes to investigate the suitability of blockchain use cases. She also audits code for smart contracts when investors are looking for peace of mind when investing in Initial Coin Offerings (ICOs). Maria is a member of the Distributed Ledger Working Group.
Maria led the development and delivery of the cyber security strategy for the GB railway sector. She also worked as consultant for the UK nuclear industry, where she assessed the safety and security of software using a variety of research methods. Maria holds a Ph.D. in Computer Science from Imperial College London.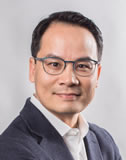 Quan Le, Founder, Binkabi

Quan, a finance and strategy professional turned agri-business developer, is the Founder of Binkabi. Binkabi is building an agricultural trading platform that leverages blockchain technology. Binkabi's core innovation empowers people in developing countries to trade securely and cheaply with each other without the need for a hard currency.

Prior to founding Binkabi, Quan established growmoreX, now a leading agricultural engineering and technology advisory firm focusing on Asia and Africa.

Born on a state tea farm in the north of Vietnam to a soil scientist mother and a meteorologist father, Quan studied finance before spending over 15 years working for PwC in strategy, finance and audit, based in London, Sydney and Hanoi. Quan holds a Masters in Applied Finance and Investment from the Securities Institute of Australia and is a Chartered Accountant.

We are also planning to conduct an interview with John Karanja, Founder, BitHub.Africa live from Kenya.
Light refreshments will be served.