Location
Vale Real
3W6X+9Q Quarteira
Vale Real
8135-034 Almancil
Portugal
Join us for this intimate musical performance as part of Vale do Lobo Summer Music Sessions 2022
About this event
Summer in Vale do Lobo wouldn't be the same without our sensational open-air concert series. And this year promises to exceed all expectations as we present our concerts in the stunning setting of the new Vale Real experience area overlooking one of our iconic golf lakes. Appealing to all ages, the diverse music programme features vocalists, violinists, guitarists, pianists, quartets, and quintets in genres including fado, jazz, bossa nova, soul, Latin, classical and pop.
Each Saturday at 8pm, from June until the beginning of September, we will host intimate music events for a select audience. The varied line-up features renowned artists who will bring outstanding musical entertainment to the beautiful natural setting of Vale Real. And the evening performance time ensures glorious sunset views overlooking one of our beautiful golf course lakes. With a bar service available throughout, these exclusive concerts are the perfect way to enjoy a summer evening with family or friends.
VALE DO LOBO MUSIC SESSIONS 2022 | THE BLUESY JAZZ CONCERT - Intimate musical performance by Trio Chicoronho
Portuguese guitarist, composer and producer Néné Peleira is respected for his work in diverse musical styles, ranging from traditional to pop and rock. He has recently released his first solo album, but for this debut concert at Vale do Lobo, he has formed a talented trio featuring guitar, bass and drums with a guest vocalist. Their wonderfully engaging musical offering will be inspired by jazz and blues.
This irresistible event is part of the Vale do Lobo 2022's diversified programme of intimate concerts, bringing together top quality artists in an exclusive outdoor musical performance, with a limited number of participants, in the stunning setting overlooking an iconic golf lake. The "Vale do Lobo Summer Music Sessions" were created to provide the audience with true cultural community gathering throughout the summer months in total relaxation and serenity of surrounding nature.
About the artist:
https://www.youtube.com/c/NenéPeleira
http://xmusic.pt/entrevista/1416-nene-peleira
-----------------------------------------------------------------------------------------------
SESSÕES MUSICAIS DE VERÃO 2022 EM VALE DO LOBO | THE BLUESY JAZZ CONCERT - Espectáculo musical intimista por Trio Chicoronho
O Verão em Vale do Lobo não seria o mesmo sem os nossos sensacionais concertos intimistas ao ar livre. E este ano promete exceder todas as expectativas com novos e excecionais concertos no deslumbrante cenário da nova área de experiências no Vale Real, com vista para um dos nossos icónicos lagos do campo de golfe. Apelando a todas as idades, o diversificado programa musical reúne vocalistas, violinistas, guitarristas, pianistas, quartetos, e quintetos em géneros incluindo fado, jazz, bossa nova, soul, latim, clássico e pop.
Todos os sábados às 20 horas, de Junho até ao início de Setembro, receberemos eventos musicais íntimos para um número limitado de pessoas. A variada programação apresenta artistas de renome que proporcionarão excelentes espetáculos musicais no belíssimo cenário natural do Vale Real. Para além disso, cada um destes concertos ao entardecer permite uma magnífica vista do pôr-do-sol sobre um dos nossos belos lagos no campo de golfe. Com um serviço de bar disponível, estes concertos exclusivos são a forma perfeita para desfrutar de uma tarde de Verão com a família ou amigos.
Neste evento, Jazz e Blues são o tema de inspiração deste concerto intimista de verão no resort, apresentado pelo contagiante Trio Chicoronho num final de tarde musical simplesmente imperdível. A formação integra Néné Peleira, guitarrista, compositor e produtor português, que nasceu no Lubango, Angola, e que começou a sua carreira aos 16 anos, acompanhando vários artistas portugueses ao longo dos anos, em estilos musicais que vão da Música Tradicional ao Pop/Rock. Néné lançou recentemente o seu álbum de estreia em nome próprio, Chicoronho.
Neste concerto de estreia em Vale do Lobo, o conceituado artista apresentará o seu Chicoronho Trio (Guitarra, baixo e bateria) com uma vocalista convidada.
Este irresistível evento está inserido no diversificado programa de concertos intimistas de Vale do Lobo 2022 que reúne artistas de exímia qualidade em atuações musicais exclusivas ao ar livre, com um número limitado de participantes, no deslumbrante cenário sobre o lago do campo de golfe. Os "Vale do Lobo Intimate Summer Concerts" foram especialmente desenvolvidos para proporcionar aos clientes e visitantes do resort ao longo dos meses de Verão verdadeiros momentos culturais, sociais e de lazer num ambiente natural de total descontração e serenidade.
Sobre o artista:
https://www.youtube.com/c/NenéPeleira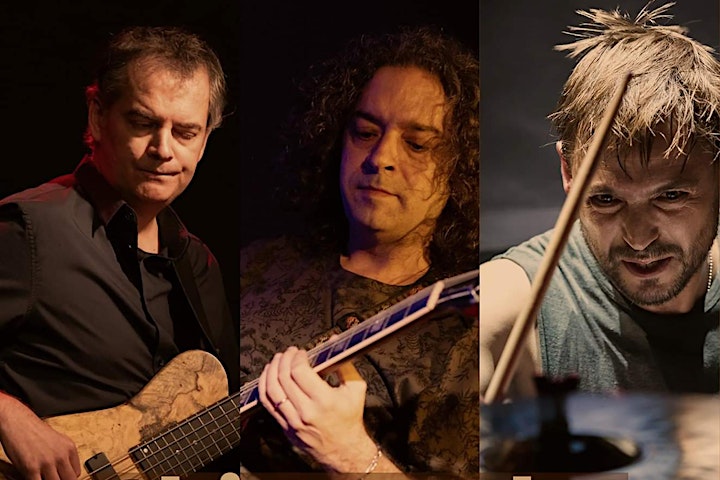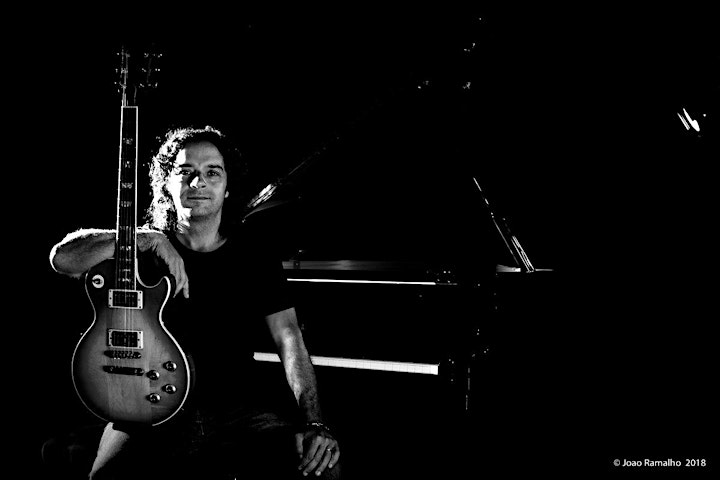 A nurturing gathering in beautiful nature
You will find our music sessions in the Vale Real area of the resort. This blissful location surrounded by pine trees and overlooking one of Vale do Lobo's iconic golf lakes. A place to take it all in, soak up the sunset, the music and the surrounding views for ultimate relaxation.
Get directions HERE.