Description
~~~~~~~~~~~~~~~~~
A warm welcome to The Breakfast Board!
The Breakfast Board is our friendly and welcoming networking meet up, where like-minded business owners, leaders and entrepreneurs come together to hear and exchange experiences around a different business-relevant topic each month. All led by an expert guest-chair.
Expect a warm welcome, a lively exchange of views around the table, and delicious breakfast choices!

No membership or sign up fees. Just pay as you book per session.
For the full list of monthly Breakfast Board events and venues see the main event page here.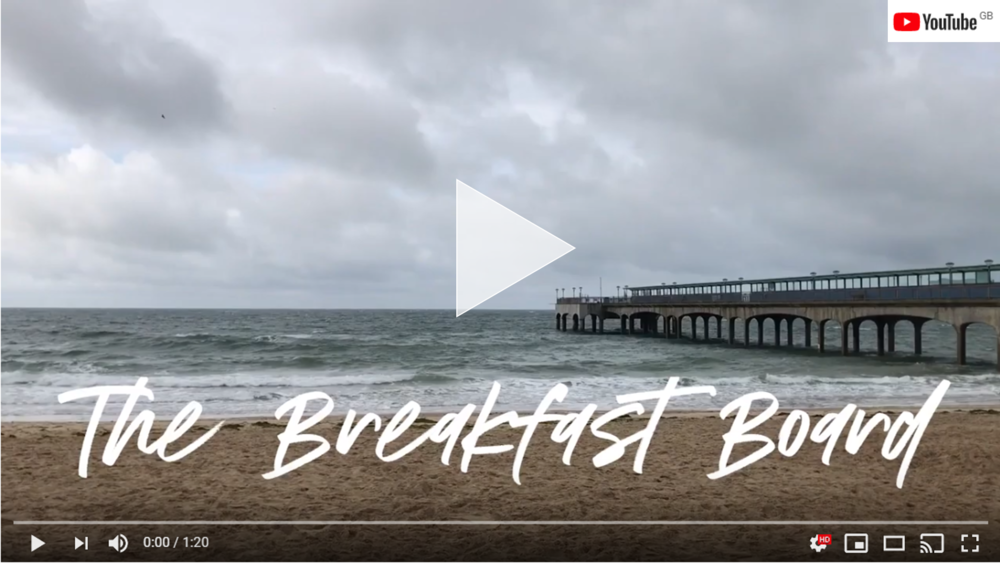 Event Details
Timing: We meet on the 2nd Friday of each month. Please arrive from 08:15 for an 08:30 start. 10:00 finish.
Places are bookable in advance, and limited in number to ensure the best quality of discussion.
Venue: Urban Reef, Boscome (click for map & parking)
Refreshments are included - Select from a range of delicious breakfast choices in the booking form, including vegan, vegeterian and gluten-free.
Please advise of any special access or other requirements.
Refunds: Due to the June 2019 change in Eventbrite's own refund policy, whilst we can offer refunds of the event cost and the associated VAT up to 24 hours before the event, the Eventbrite fee element of the ticket price (about £2) is no longer refundable.
For any other queries please contact hello@theboardroomuk.com, 01202 016011