Event Information
Refund Policy
Contact the organiser to request a refund.
Eventbrite's fee is nonrefundable.
About this Event
A 6-week creative workshop series hosted by artist Natasha Muluswela in collaboration with BetterShared. The workshop series aims to empower and explore the varying relationships we have with our bodies. Sessions will be completed in different mediums such as acrylic paint, collaging, charcoal and inverted colours (coloured pencils). Each session will be focused on different body parts so no two sessions will be the same!
'The aim of this is to facilitate an open and honest dialogue with ourselves and how we see our bodies. I would also like to create a safe space for womxn to explore the relationships they have with their bodies and to reinforce the message that body positivity includes all womxn, including women of colour without judgement and seeing positive representations of this.' — Natasha
Over the 6 weeks, you will work on your own self-portrait, that will become part of a wider series of diverse beautiful bodies. So, bring your drink as we get creative!
All workshops are hosted on Zoom, you will receive a link to the Zoom call before your class starts. No prior experience necessary just join and have fun!
Weekly workshops
Get a ticket for the entire 6 weeks or just one session:
Intro (Fri 3rd July)
Introducing the project and getting to know each other. We are doing this to create a safe space for everyone to feel comfortable enough to share how they feel about body positivity, their own bodies and the empowerment of womxn. There will be a quick demonstration, debates and games! So get ready for some fun! No materials will be needed.
Lesson 1 - Hands in Charcoal (Fri 10th July)
Drawing hands in charcoal. Follow along with our drawing tutorial.
Lesson Two - Stomachs in Collage (Fri 17th July)
The second lesson will be focused on looking at stomachs in collage form.
Lesson 3 - Neck/Shoulders in Acrylic paint (Fri 24th July)
Painting necks/shoulders in acrylic paint. Follow along with our painting tutorial.
Lesson 4 – Thighs in inverted colours (coloured pencils) (Fri 31st July)
The fourth lesson will be focused on thighs in inverted colours/coloured pencils. Follow along with our drawing tutorial.
Outro (Fri 7th August)
The last session will be based on presenting the full self-portrait which has been completed throughout previous sessions. We will also re-cap on work done and how it made the participants feel to explore their bodies through art, what process they took with their pieces and what techniques they have learnt and will take forward. As this will be the last session, we will be celebrating having completed the whole exercise and celebrate the diversity of womxn's bodies. Have your drink of choice ready!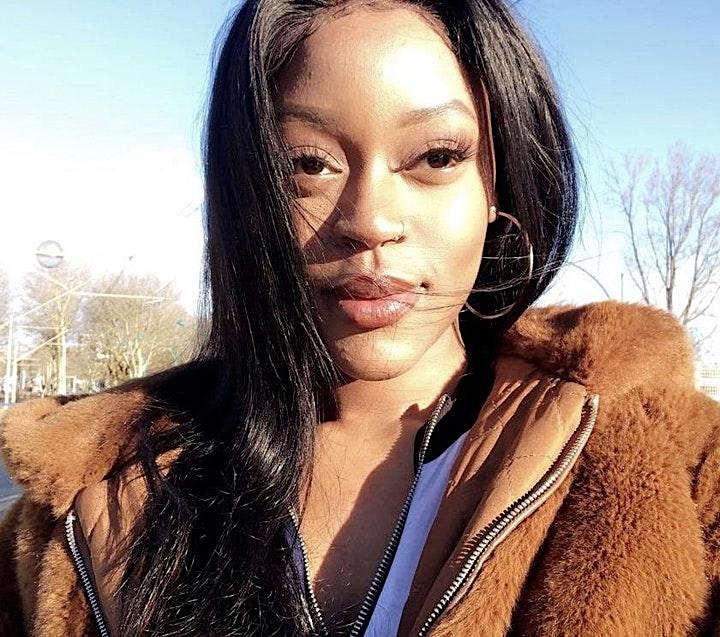 About the Host
As a Zimbabwean born artist currently living in the United Kingdom, different cultures and people have always been a central focus to Natasha. In order to understand how perceptions of beauty work in society, she concentrates on the varying relationship between what it means to be different, how perfection comes into play when linked to imperfections.
Her work is centred around body positivity and what it means to be beautiful by exploring conditions that people suffer from such as vitiligo, stretch marks or freckles, conditions which in some parts of the world that are seen as shameful or have stigma tied to them. She chooses to concentrate on how these unique markings by nature are a true part of human existence.
Natasha wants to celebrate how nature can intertwine with human existence. As in nature, no two things are the same, so why should we be the same? She wants to celebrate how something that is seen as different is a cause for celebration of being different.
See more of Natasha's work on BetterShared: bettershared.co/collections/natasha-muluswela
Connect with Natasha on Instagram @npariss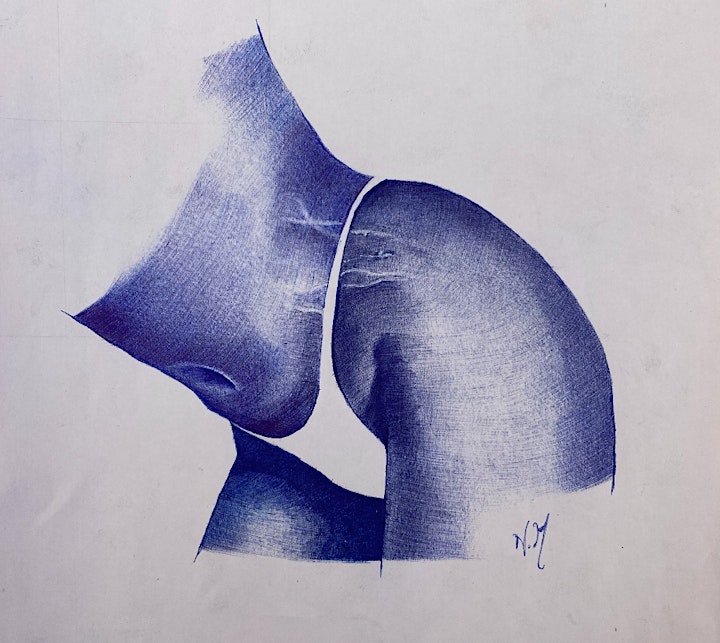 Date and Time
Location
Refund Policy
Contact the organiser to request a refund.
Eventbrite's fee is nonrefundable.