Welcome to Fizzah and Juwairiah's monthly book club. We are just 2 people really passionate about reading.
About this event
HI all,
Welcome back to our monthly book club and what an exciting one it's going to be!
This month is a special one for Fizzah as the book choice is one of her favourite reads of 2021! (Big statement!) Drumroll please....
For our August book club meet, we will be discussing Leave The World Behind by Rumaan Alam. A debut novel and a bit out of our comfort zone but there are rumors this is going to be a movie soon starring Denzel Washington and Julia Roberts so how could we not! (We're not freaking out, you are!)
Check out our Instagram page @thebookedoutclub for more info :) Can't wait to discuss this with you all
Lots of love always,
Fizzah and Juwairiah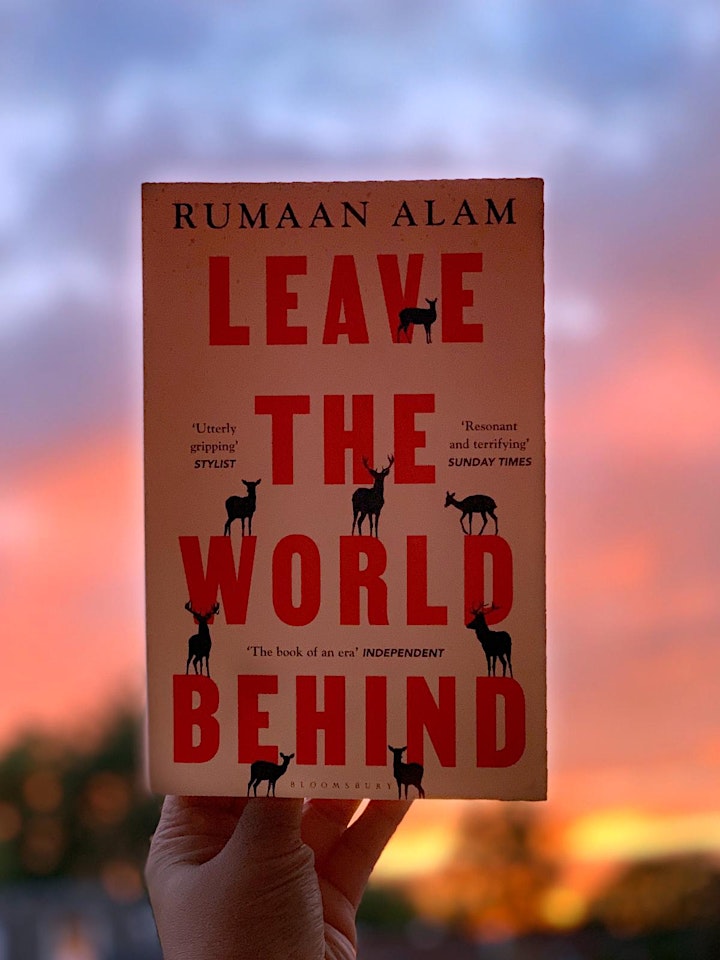 Organiser of The Booked Out Book Club - August