THE BOOKS THAT BUILT ME: ANDREW O'HAGAN 17TH MARCH 2015

Tuesday, 17 March 2015 from 18:30 to 20:30 (GMT)
Event Details
Bazaar's contributing editor Andrew O'Hagan's brilliant, poignant fifth novel, The Illuminations, is a moving exploration of war and family.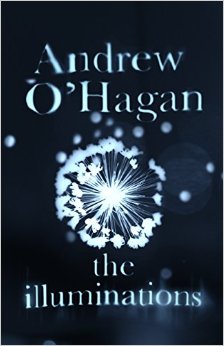 Anne Quirk's life is built on stories - the lies she was told by the man she loved and the fictions she told herself to survive. Nobody remembers Anne now, but in her youth she was an artistic pioneer, a creator of groundbreaking documentary photographs. Her beloved grandson Luke, a captain with the Royal Western Fusiliers in the British army, has inherited her habit of transforming reality. When his mission in Afghanistan goes horribly wrong, he returns to Scotland where the secrets that have shaped his family begin to emerge. He and Anne set out to confront a mystery from her past among the Blackpool Illuminations - the dazzling lights that brighten the seaside town as the season turns to winter.
'Like its two main characters, this impressive novel has a double life, moving with imaginative daring between war and art, photography and fiction, and memory and secrets'  The Guardian
Twice nominated for the Booker Prize, Andrew O'Hagan, is one of his generation's most exciting and thoughtful authors and essayists. He is a judge of the Harper's Bazaar Short Story prize and one of the most charming, witty, elegant men I've ever had the pleasure to meet. Do join us on 17th March.
The Books That Built Me with Andrew O'Hagan  is on Tuesday 17th March at 6.30pm til 8.30pm at The Club at Cafe Royal.
The Books That Built Me is an elegant literary salon, a desert island discs for authors, or as Sarah Churchwell, author of Careless People, wrote, it's 'how the books you love meet the books you write'.
When & Where

THE CLUB AT CAFE ROYAL
CAFE ROYAL
68 REGENT'S STREET
W1B 4DY London
United Kingdom


Tuesday, 17 March 2015 from 18:30 to 20:30 (GMT)
Add to my calendar
Organiser
Helen Brocklebank, is the off screen name of writer and Times 100 blogger 'Mrs Trefusis'. Helen worked for many years at Harper's Bazaar and Esquire magazines, and founded The Books That Built Me in April 2014. At The Books That Built Me, Helen interviews authors about the books that inspire their writing, tracing the thread that links the books you read and the books you write.
The Books That Built Me works in partnership with Champagne Bollinger. 
You can find more information about The Books That Built Me on thebooksthatbuiltme.co.uk or by following Helen on twitter or instagram (@mrstrefusis). There is also a Facebook page facebook.com/thebooksthatbuiltme