THE BOOKS THAT BUILT ME: ANTHONY QUINN, APRIL 12TH 2016

Tuesday, 12 April 2016 from 18:30 to 20:00 (BST)
Event Details
Anthony Quinn is the author of five brilliant books, the latest of which, Freya, is his best yet and it's  my favourite book of the year so far.
Amid the tumult of London's VE Day celebrations, Freya Wyley meets Nancy Holdaway, the prelude to a devoted and competitive friendship that will endure on and off for the next two decades. Freya - wilful, ambitious, outspoken - pursues a career in journalism which the chauvinism of Fleet Street and her own impatience conspire to thwart; while Nancy - gentler, less self-confident - struggles to get her first novel published. But it's Freya's struggle to assert her independence, to find her own path in a society that expects little more of her than marriage and motherhood, that makes it such a distinctive and compelling read: she deserves a place as one of the great literary heroines.
Anthony Quinn began his career writing book reviews for Sebastian Faulkes, then Literary Editor of The Independent. He continued to write for newspapers and magazines and was for fifteen years the film critic of The Independent. Judging the 2006 Man Booker Prize lead him to writing his own novel; The Rescue Man won the Author's Club Best First Novel prize in 2009. If Freya doesn't end the year garlanded with awards, I'll eat my hat.  
I know that one of the books that inspired him was Middlemarch, "so engrossing and life-enhancing that I began to realise there was no higher art than the novel", he says. He's very kindly sent me the five others that have been important to his work, and I can't wait to talk to him about them at the Club at Cafe Royal over a glass of Bollinger next month.
.
Tickets to The Books That Built Me with Anthony Quinn cost £30 and include a hardback copy of Freya, a glass of Bollinger, a bar of Prestat chocolate and a six month subscription to Tatler at the special price of £12 for six issues.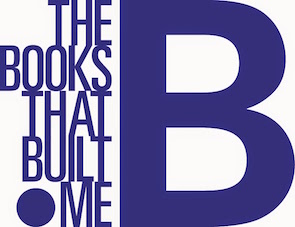 The Books That Built Me is a literary desert island discs - for a taste of what's in store, listen to a podcast of previous Books That Built Me with India Knight or Justine Picardie, on Mrs Trefusis Takes A Taxi (mrstrefusis.blogspot.com)
When & Where

THE CLUB AT CAFE ROYAL
68 Regent Street
W1B 4DY London
United Kingdom


Tuesday, 12 April 2016 from 18:30 to 20:00 (BST)
Add to my calendar
Organiser
Helen Brocklebank
Helen Brocklebank, is the off screen name of writer and Times 100 blogger 'Mrs Trefusis'. Helen worked for many years at Harper's Bazaar and Esquire magazines, and founded The Books That Built Me in April 2014. At The Books That Built Me, Helen interviews authors about the books that inspire their writing, tracing the thread that links the books you read and the books you write.
The Books That Built Me works in partnership with Champagne Bollinger. 
You can find more information about The Books That Built Me on thebooksthatbuiltme.co.uk or by following Helen on twitter or instagram (@mrstrefusis). There is also a Facebook page facebook.com/thebooksthatbuiltme
THE BOOKS THAT BUILT ME: ANTHONY QUINN, APRIL 12TH 2016