Description
66 million people on one island. More isolated than ever. A call to action for artists, creatives & social entrepreneurs. Because change can happen through us. Not just to us.
"We have a great opportunity. As we redefine our nationhood we can work to create a country that is open, vibrant, resilient and diverse. We can show that our borders are not constructed to further an ideology of isolationism and discrimination" (The Borders Within - Spurrier, 2018)
---
IMPORTANT INFO
* You will need to complete a short Registration Survey when you purchase a ticket to determine your eligibility. See 'Who Are We Looking For - Open Call' below for full details and elgibility criteria.
* The course is FREE but you pay a £20 deposit. You will be refunded this deposit if:
you complete the 5 day course
OR you are ineligible for the course
OR you cancel at least 30 days before the workshop begins
* You must be available to attend and complete the whole 5 day course
DATES: Sat 9 + Sun 10 + Fri 15 + Sat 16 + Sun 17 November (10am - 5pm)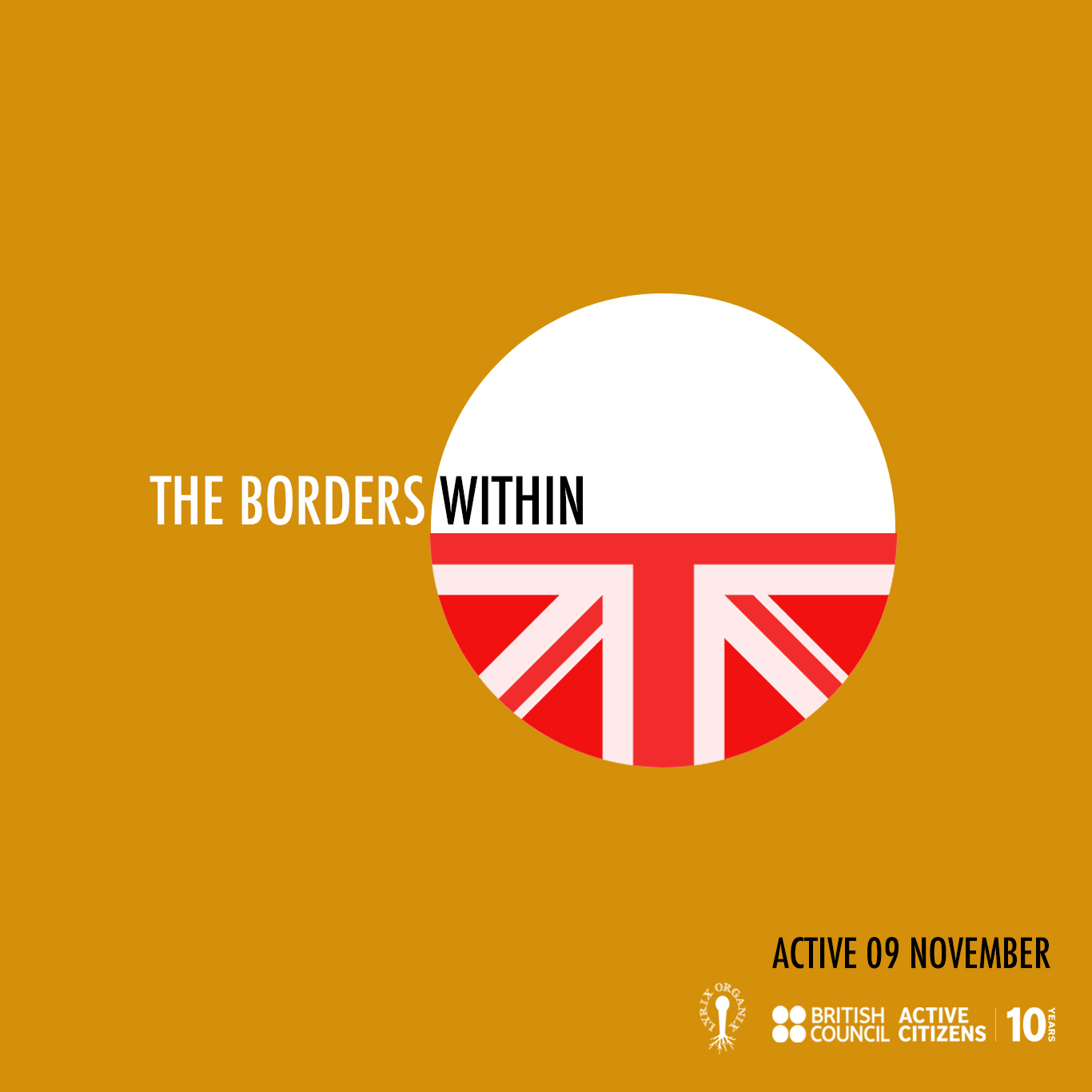 5 DAY 'LAB' WORKSHOP + MENTORING & PROJECT DELIVERY
Join a pioneering Social Leadership x Arts & Culture training programme with top facilitators, special guests, mentoring, seed funding and a worldwide network of 75 countries.
30 CHANGE MAKERS
An open call to poets, musicians, rappers, writers, theatre makers. Visual artists, film-makers, photographers, designers. Social entrepreneurs, producers and change makers.
10 SOCIAL ACTION PROJECTS
A body of work designed by you; a collective of socially-minded artists. Collaborate to design and deliver social action projects that affect change in communities. In response to the theme of 'Island and Isolation' in a post-Brexit era.
---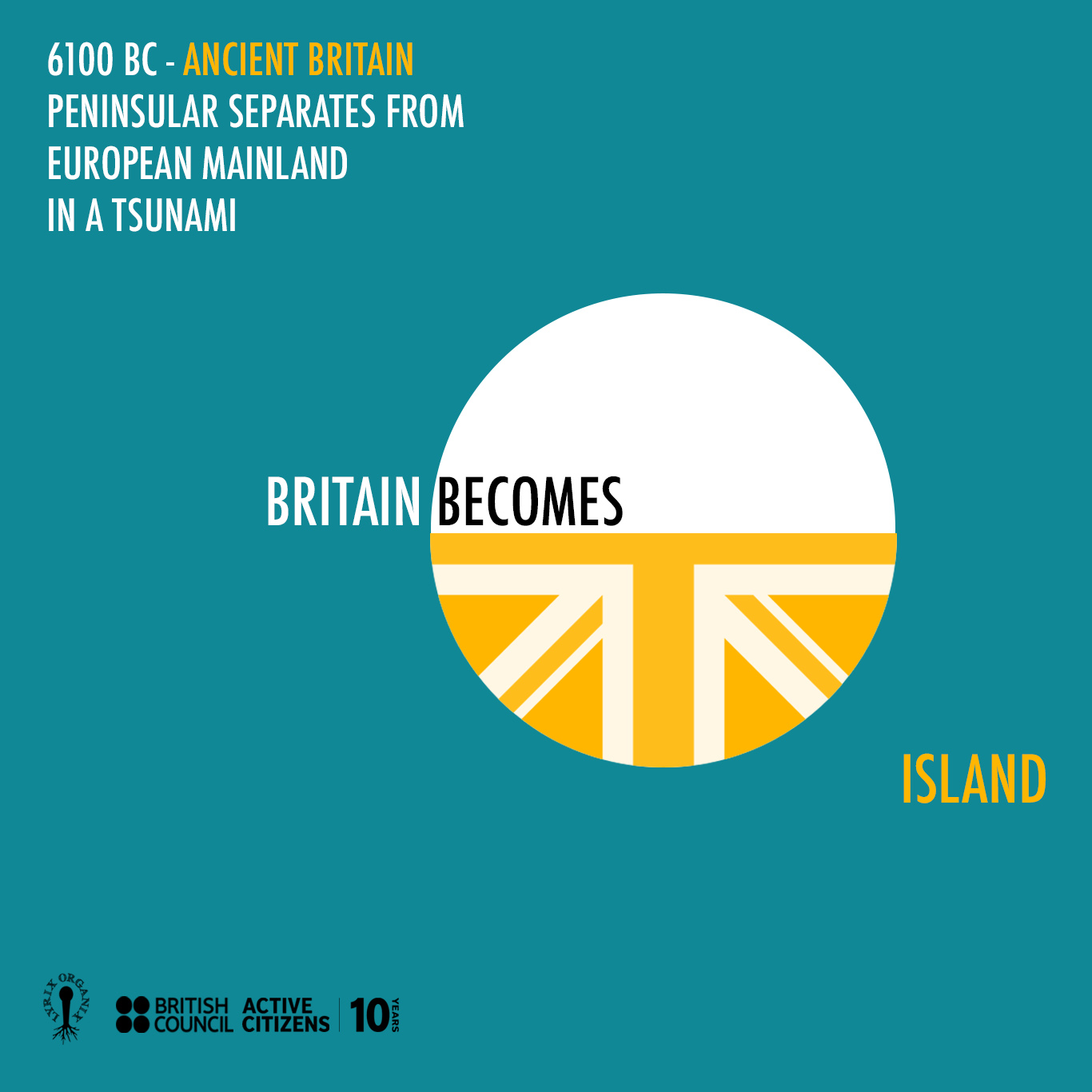 Just one week after Britain is due to leave the European Union, Lyrix Organix x Active Citizens (in partnership with British Council) launch 'The Borders Within'. A 5-day social leadership workshop programme leading to a collection of artistic responses in the form of community social action projects (delivered outside of workshops) - on the theme of 'Island and Isolation' e.g. mental health, housing, immigration, class, ethnicity, intergenerational, social media
Globally connected, locally engaged.
Active Citizens is a global Social Leadership and Arts training programme delivered in 75 countries worldwide in partnership with British Council. Lyrix Organix is launching an open call for 30 artists/ social entrepreneurs/ changemakers to take part in a special UK-based 5-day intensive training course (across two weekends):
Immerse | a landmark new Artist programme for social change

Learn | build community-led social development through Arts & Culture

Expert facilitators | Deanna Rodger & Dan Tsu

Daily special guest 'provocations' | Activists, Artists, Systems Thinkers

Expert training to become a facilitator

Collaborate to design your own social action projects

Create a body of work with a collective of socially-minded artists

Mentoring & Seed Funding for your social action project

Kickstarter | support and advice

Join a global network | 11,000 Active Citizens projects worldwide (with international opportunities)
---
WHO ARE WE LOOKING FOR - OPEN CALL
Experience not essential - but passion, creativity and ideas are.
Age 18+. Wide age range encouraged. No upper age limit.
People keen to use arts & culture to create social change

Passionate about creating change in your community

Keen to develop facilitation skills
Strong sense of local culture and identity
Committed, and with time, to deliver Social Action Projects (in small teams)
---
HOW IT WILL WORK - DATES, TIMES & INFO
Stage 1
5x full day workshops (10am - 5pm TBC) in Central/East London (Zone 1-2)

Sat 9 / Sun 10 / Fri 15 / Sat 16 / Sun 17 November

A 5-day programme taking 30 participants through four stages of the Active Citizens Learning Journey

Small teams design and deliver their own social action project (SAP) using their creative approach to the theme of 'Isolation & Island'. At least one group to specialise in Film.

Examples of SAPs: a photography campaign for refugee rights / a Forum theatre piece on social exclusion and mental health / an intergenerational live music event / an art installation on inequality
Stage 2
Each group awarded Seed Funding for their SAP

Each group receives 2x one hour SAP surgeries with a mentor to support their progress

Each group receives support from Kickstarter (if they decide to pursue crowdfunding)

International Study Visits - opportunity to host international guests / build global networks

OVERALL TIME COMMITMENT: will depend on your project, but expect minimum one day per month over 6 months (on average) beyond the 5-day workshops
---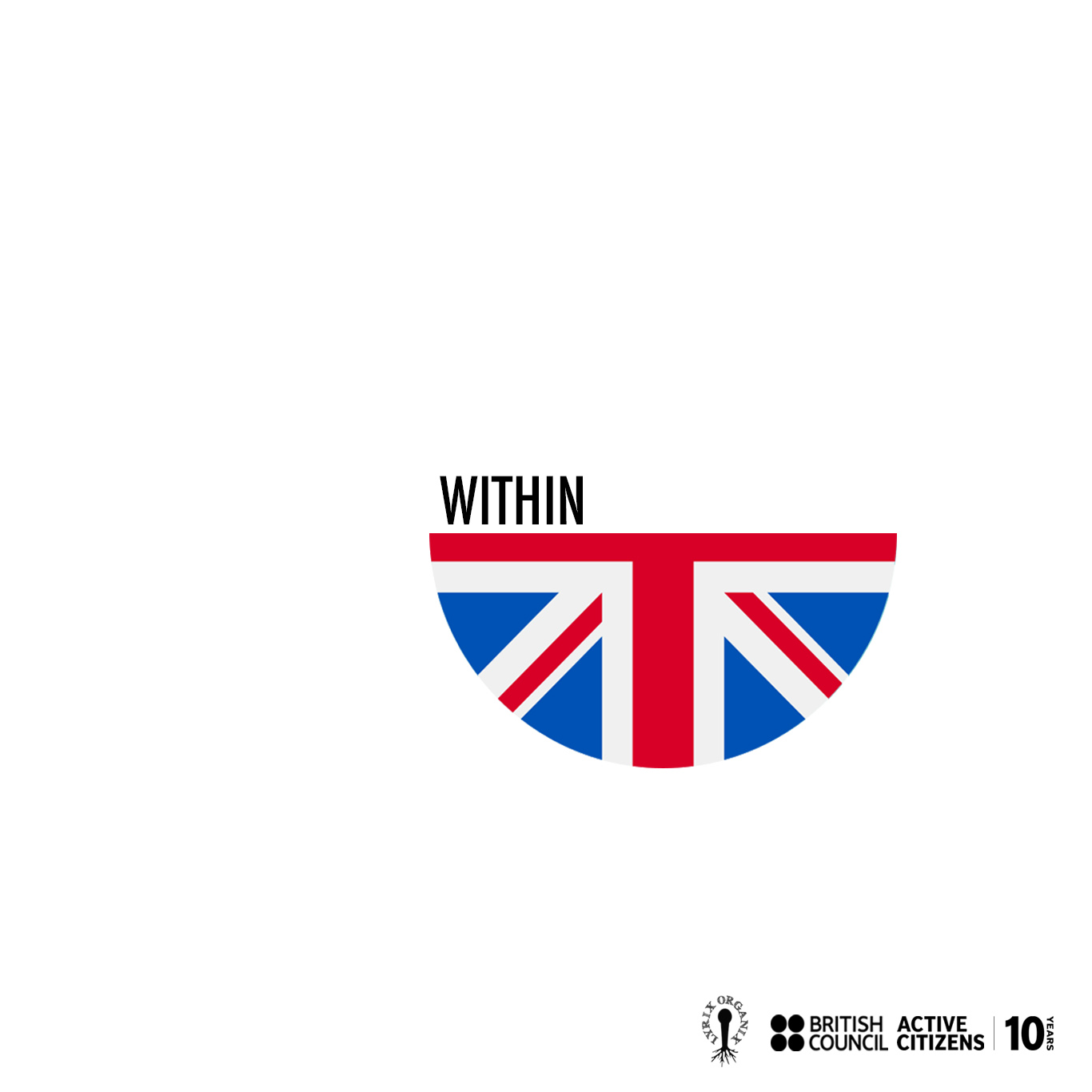 * We are commited to making Lyrix Organix projects accessible. Please email lyrixorganix@gmail.com and we will do us best to help you if:
If you cannot afford the deposit we have bursaries to cover the cost.
If you have access requirements that make it difficult for you to complete registration.
If you have access requirements to participate in the workshop.