Description
A intimate screening at Wymering Manor of a new film featuring Reece Shearsmith, Julian Sands, Richard Strange, and Jonathan Rigby.
When Mirror journalist V C Wall calls upon the services of famed Paranormal investigator Harry Price to investigate supernatural 'goings on' at a Victorian mansion in Essex, little does he realise that he will set into motion a story that will fascinate and confound the world. 'Borley Rectory' is the true story of Price's investigation and the legends that came to haunt all those involved.
What better place to watch this brand new film than in the Most Haunted Manor House on the South Coast - equally as legendary... Wymering Manor!
Borley Rectory is an animated documentary chronicling what came to be known as 'The most haunted house in England'. The legends attached to the rectory at Borley and famed paranormal investigator Harry Price's subsequent investigations of them, caught the public's imagination during the late 20's in time becoming one of the world's most notorious ghost stories. Borley Rectory will examine the legend, the controversial investigations and a ghost story that may well reveal more about what might have been missing from Borley rather than what might have been invading it.
Tickets include a unique screening of the film in the Manor's Music Room and then a tour of the House.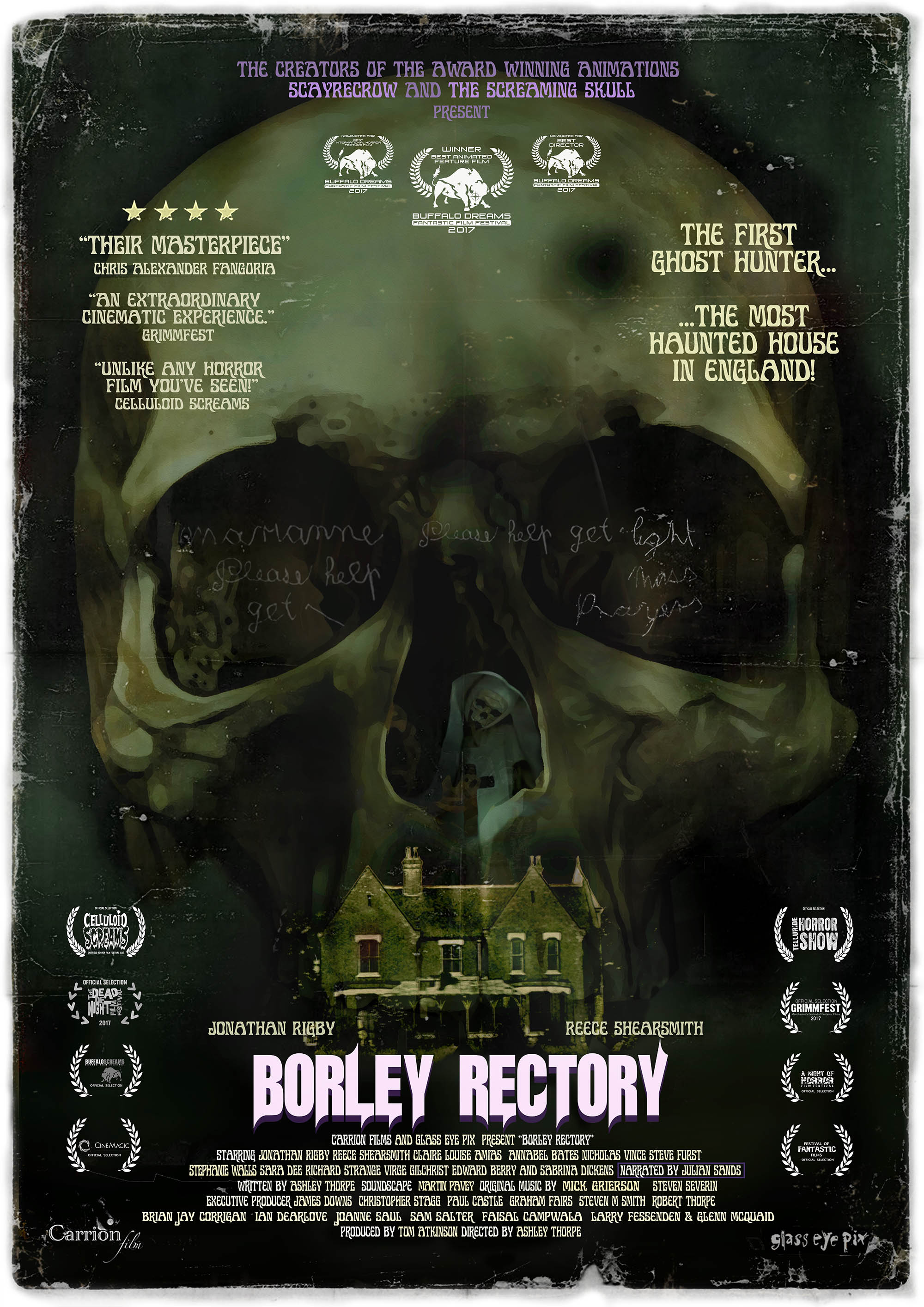 Watch a preview of the Movie...