Description
The Brave, Powerful & Free Conference is a three day experience; a time to celebrate sisterhood, feminity and Divine purpose. We invite you to step into this reality:
Brave…Enough to chase your purpose AND your dreams relentlessly, no matter what.
Powerful….Unstoppable and confident in the fact that God is paving the way for you.
Free...To be the Queen you were destined to be, and finally, truly have it all.
Join our host, Rachel-Yvonne for this beautiful weekend, that promises to change your life forever.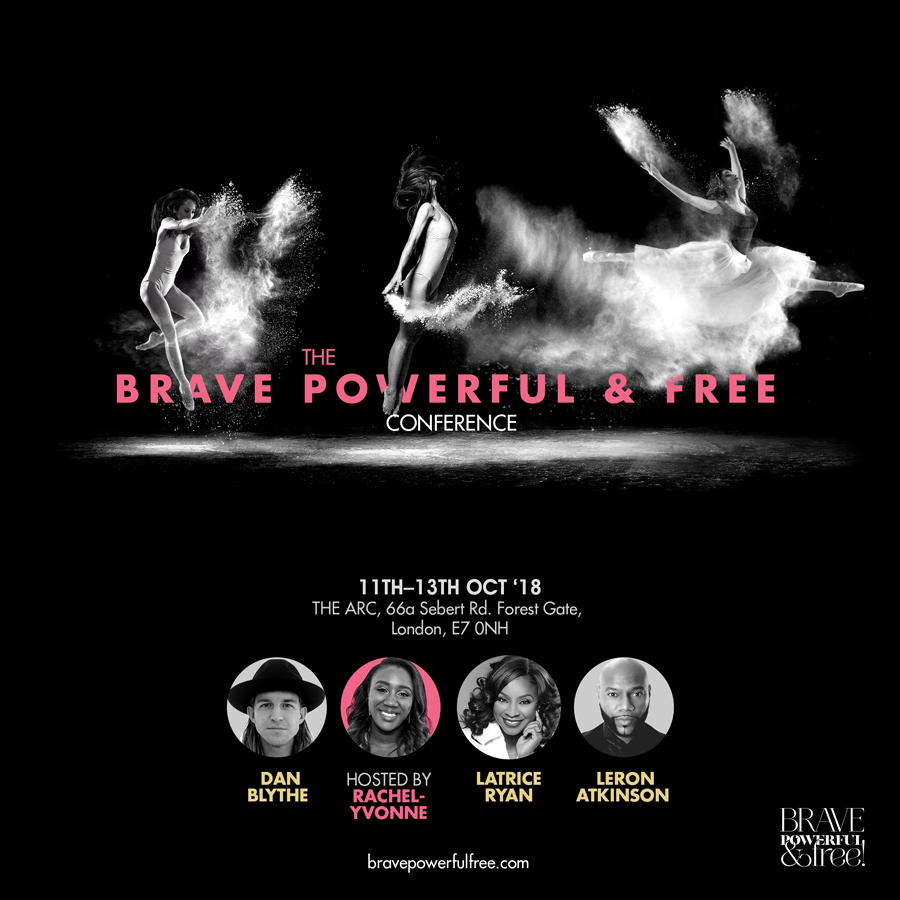 Our Host:
Rachel-Yvonne is a speaker, singer/songwriter and coach with an unquenchable passion for impacting women's lives so that they can be, in the words of her personal mantra 'brave, powerful and free'.
Whether it is music, preaching or teaching Rachel-Yvonne is one woman on a serious God-given mission to transform lives for good.
Our Guests:
LaTrice Ryan-
LaTrice Ryan is an international Evangelist with a unique and accurate prophetic mantle over her life. Often referred to as a "Revivalist", LaTrice preaches a fiery message of deliverance, power, and purpose. Evangelist Ryan's passion for God and surrendered lifestyle has led to an anointing to preach and teach the word of God with authority, revelation, and deliverance.
LeRon Atkinson -
Pastor LeRon Atkinson has emerged as one of the premier preaching voices of inspiration and hope for this generation. Revelatory, Anointed, Distinctive, Bold and Charismatic are some of the descriptives used to characterize his ministry. His thought provoking delivery of God's Word convicts and compels diverse people from sundry backgrounds and cultures to want to grow in their knowledge of Jesus Christ.
Dan Blythe -
Dan is one of Hillsong London's Youth and Young Adults Pastors. He is an effective communicator, speaking with articulate confidence as he gets his message across. He's an innovative leader, filled with vision for young people to be fearless and bold for Jesus in their sphere of influence.
Schedule -
Thursday: 7-9.30pm
Friday: 10am-12.30pm, 2.30- 5.30.pm, 7.30-9.30pm
Saturday: 10am-12.30pm, 2.30- 5.30.pm, 7.30-9.30pm
Stay tuned for travel, hotel and full schedule to be updated soon!