Description
The Midi Music Company is excited to present The Breakout Club
Monday 26th November 2018 at the New Cross Inn from 8pm.
A night dedicated to celebrating our CICAS® artists with an eclectic mix of live music, hosted by UK Garage legend Oggie (one-third of UK3, Garage classic hit 'Follow Me') and DJ NG (Ministry of Sound, The Factory After Party, Vauxhall) spinning funky vibes on the decks.
FREE ENTRY
Autumn Lineup:
Terra Viva (headline)
Italian Folk / Jazz / Rock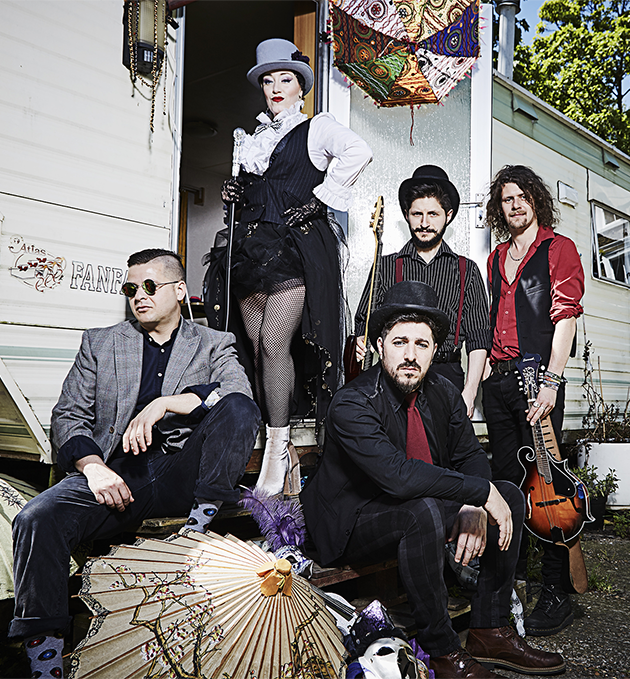 South London based Terra Viva is quintet destined to explore their Italian roots and mixing their unique sound with a London tang. Social and political themes in their lyrics are delivered with infectious grooves that span from gypsy to Italian folk, jazz to rock. With vocalist Angelina Luzi, Devid Dell' Aiera on bass, Alessandro Gugel on guitar, Alex Paton on trumpet, guitar and mandolin and Matteo Ricordo on drums, their music is an exciting melting pot of their diverse musical backgrounds and include collaboration with the likes of Stereophonics, Dan Aykroyd of the Blues Brothers, Peter Green, Matthew Herbert and Eska Mtungwazi to name a few. Their EP launch at Hootananny in Brixton for the 'Stranger than Paradise' night and their debut album is expected to be released in late 2018. Watch out for the exciting launch at the prestigious Jazz Café in Camden Town.
Get social with Terra Viva
Facebook https://www.facebook.com/terravivamusic
Instagram https://www.instagram.com/terravivamusic
SoundCloud https://soundcloud.com/terravivamusic

Barbarella's Bang Bang
Garage Punk / Folk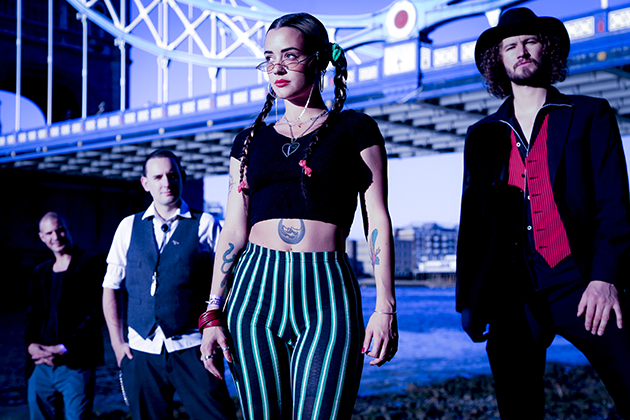 Say hello to the raucously delectable Barbarella's Bang Bang, a band of fast and furious Avantgarde, Punk and Theatrical Pop. Drawing on a mixture of soaring melody, incisive lyrics and high energy performance, this band will take you on a unique and dramatic journey, with captivating lead vocals from Barbara Pugliese.
Barbarella's Bang Bang have toured at prestigious events like Glastonbury, Fuji Rock (Japan), the Veneto Jazz Festival (Italy) and Fusion Festival (Germany) to rapturous reception. They are currently working on their second album and have just released their latest single 'Cowboy Job'.
Watch Barbara Pugliese's CICAS® podcast interview: https://youtu.be/ZeOp0WbhXBk
Get social with Barbarella's Bang Bang
Facebook https://www.facebook.com/BarbarellasBB
Instagram https://www.instagram.com/barbarellas_bang_bang
SoundCloud https://soundcloud.com/barbarellasbangbang
Twitter https://twitter.com/barbarellasbb
Tumblr http://barbarellasbangbang.tumblr.com
S T A R S
Sci-fi Pop / EDM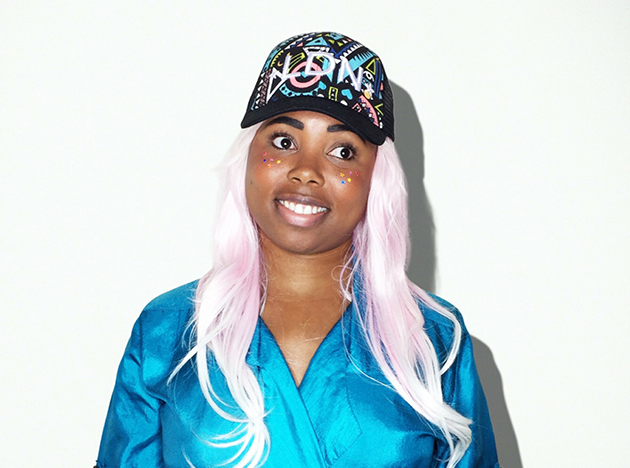 S T A R S (aka Nicole Elizabeth) is a multifaceted singer, songwriter, music producer and fashion designer. She has collaborated with other notable musicians including Mr. Hudson, Metronomy, and United Vibrations among others. Check out her new album 'Infiniti', out now in digital stores.
Get social with S T A R S
Website https://www.starsfm.co.uk
Instagram https://www.instagram.com/starsfm
Soundcloud https://soundcloud.com/starsfm
Ciara Vizzard
Melodic Soul / Pop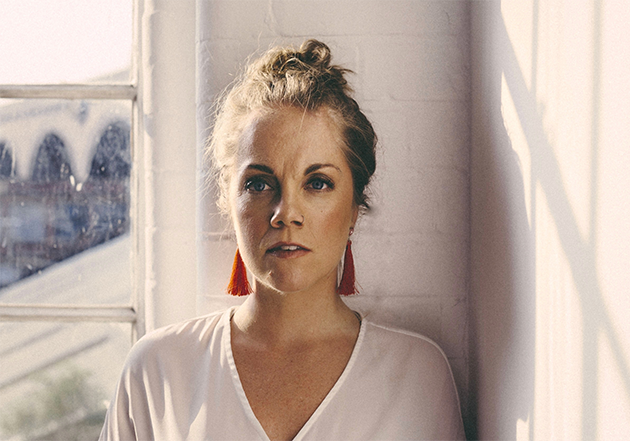 Soulful singer & songwriter Ciara Vizzard is ready to bring her melodic vocal to The Breakout Club, sharing her guitar-led music and weaving stories touching on human relationships. Her origins cross the US, Paris, Belfast and London, lending Ciara a unique style and authenticity that surpasses divides.
Ciara has performed in a variety of venues in London and other European cities, including the Jazz Cafe in Camden, and continues to be active in the live music scene. Her music has a pop/melodic soul twist, and her first EP "Fearless" is out now. You can also watch the music video for her song, "Breathe", on youtube now.
Get social with Ciara Vizzard
Facebook https://www.facebook.com/ciaravizzardmusic
SoundCloud https://soundcloud.com/ciara-vizzard
Spotify https://open.spotify.com/artist/6KStkZ9PlF6E4sgSk3CHZe?si=OWyrxDqLT-i6tQTMlnXaaA
Don't miss the OPEN MIC segment for your chance to take part on the night. Call us on 020 8694 6093 to book your slot!
Find out more about getting involved with MMC's all-ages music courses, low cost rehearsal space, creative suites and full spectrum recording studio. We are open 10am - 9pm Tuesday to Thursday.
Follow, like and subscribe to the MMC:
Website http://www.themidimusiccompany.co.uk
Facebook https://www.facebook.com/TheMidiMusicCompany
Instagram https://www.instagram.com
Twitter https://twitter.com/TheMidiMusicCo
YouTube https://www.youtube.com/user/TheMidiMusicCompany
SoundCloud https://soundcloud.com/midimusiccompany
Spotify https://open.spotify.com/user/themidimusiccompany/playlist/3wJUPNA2I5EIgnbSrUKUOs
FAQs
Is there a minimum age requirement to enter the event?
Minimum age for entry is 16 years old
Do I have to bring my printed ticket to the event?
No