Description
The GSN's July field trip of the Summer 2017 season takes us right to the southern border of the county, an area we do not often venture! This trip represents a fantastic opportunity to visit sites from the new 'Brecks Earth Heritage Trail'.
The Brecks (Breckland) area of Norfolk & Suffolk has many sites with fascinating Pleistocene and Holocene geology and has overlapping biodiversity and Palaeolithic interest. This field trip will be led by Tim Holt-Wilson and take in some of the 18 sites featured on the new Brecks Earth Heritage Trail (funded by the Heritage Lottery Fund via the Breaking New Ground landscape partnership). It will include a visit to the British Museum's Palaeolithic excavation at Barnham, courtesy of Dr Nick Ashton.
For more information about the Trail see http://www.breakingnewground.org.uk/earthheritagetrail/
To download the smartphone app go to http://www.breakingnewground.org.uk/earthheritagetrail/downloads/
Meeting place, time and safety:
Knettishall Heath – informal parking area near pine tree clump beside road at TL 952806 (NB: this is NOT the official car park near the bridge). Please see the two attached maps for further details.

Please arrive promptly at 09.45 to ensure you are ready to start at 10:00am on the dot!

Please ensure you are prepared for all weathers and are wearing attire suitable for the amount of walking required.
Itinerary:
10.00 Knettishall Heath – Pleistocene features;

12.00 East Farm Barnham – British Museum Palaeolithic excavation led by Nick Ashton;

13.30 Lunch break at Brandon Country Park

14.30 Brandon Park – relict Holocene dunes

16.00 Session Heath – historic flint mining pits.
Distance:
Given the number of sites we will visit, participants should be prepared for approximately four miles of walking throughout the day.
Refreshments
Please bring a packed lunch, or you can purchase refreshments at Brandon Country Park.
MAP 1: Larger scale view of the meeting point between Knettishall and Rushford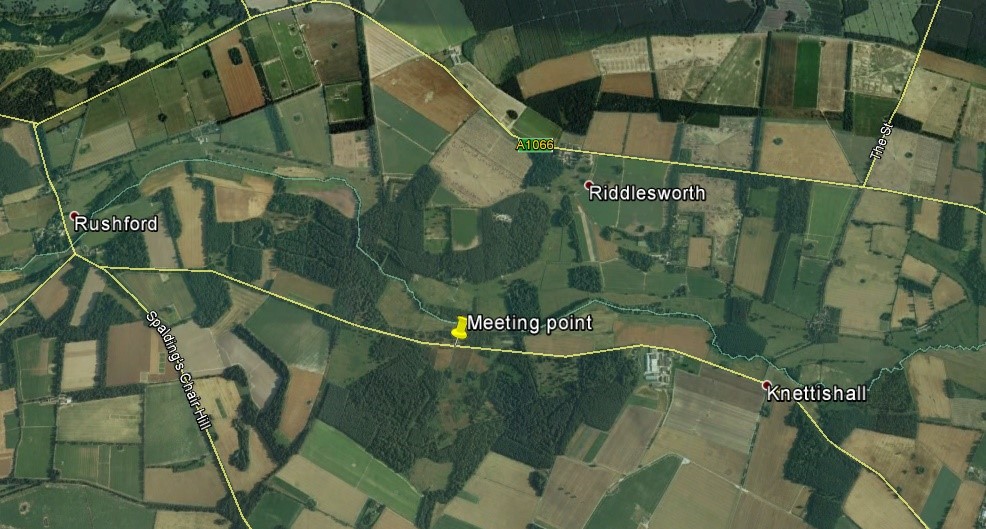 MAP 2: Closer view of the meeting point in relation to the Knettishall Heath Country Park on the crossroads to the east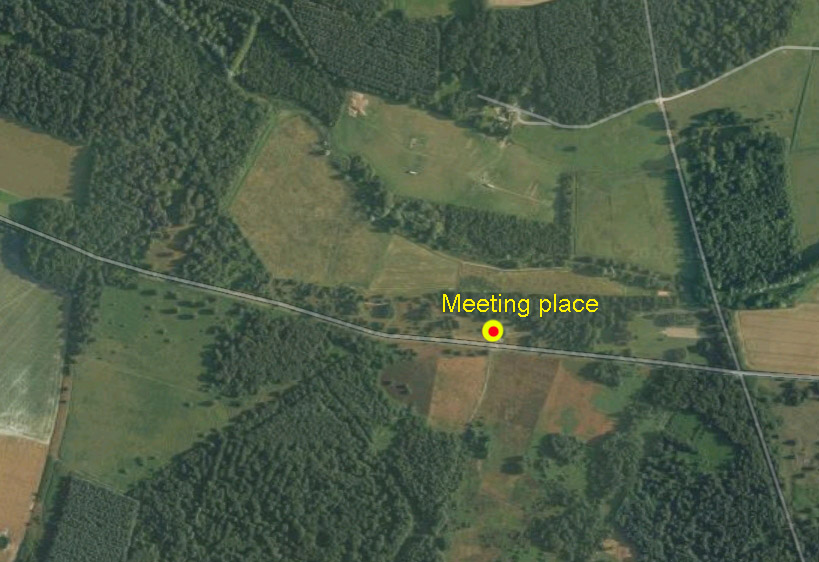 Organiser of The Brecks Earth Heritage Trail GSN Fieldtrip
The Society exists to promote the study of all aspects of the geology of Norfolk.
By "geology" we mean the science in its broadest sense, including geomorphology, (the study of landforms), palaeontology, (all aspects relating to fossils), and site conservation.
Any individual over the age of 16 may apply to become an ordinary member of the Society; the annual subscription is £10. Persons in full time education may join for 50% of the ordinary membership fee. Institutions wishing to subscribe solely to receive a copy of the GSN Bulletin for their library may join for an annual subscription of £28. Corporate membership is available for a subscription of £50 and is intended for organisations wishing to attend GSN events. This membership grade allows up to five people from the corporate member's staff to attend GSN field visits free of charge and the organisation also receives two copies of the GSN Bulletin each year. In all cases, subscriptions are due on joining and on 1st February annually thereafter .
Our members include ordinary citizens, amateur and professional geologists, teachers and university professors, all with an interest in the Society's aims.
As an amateur Society we aspire to make the topics we discuss as intelligible as possible to ordinary people, only using jargon after we have explained it. We believe this is particularly important as all our lectures are open to the General Public, free of charge.
The Society is also a member of the Geologists' Association which entitles our members to access the G.A.'s library.
There is no requirement for potential members to be resident in Norfolk.