A 3 day intense programme with a team of innovation experts
About this event
2020 was a year like no other, and many business owners have had to pivot and adjust to a fast changing and uncertain environment.
This April, the Brighton Research Information Technology Exchange (BRITE) is launching a brand new virtual business support programme dedicated to helping business owners adopt innovation focused practices to inform and support their business growth and recovery journey.
This intense 3 day programme has just 20 places and is available to members of Plus X Brighton, a brand new seven storey Innovation Hub on Lewes Road, Brighton. If you aren't yet a member, you can register for a ticket and we will send you further information on Plus X Brighton membership (one month minimum required).
Plus X Brighton has partnered with the University of Brighton who's world renowned innovation experts will be delivering a unique series of expert workshops as part of this programme.
Key dates:
Day 1 - Tuesday 20 April: 9.30am-1.30pm. George Tsekouras - Strategic Leadership and Innovation for Recovery.
Day 2 - Tuesday 27 April: 930am-1.30pm. Dave Francis – Managing Requisite Agility.
Day 3 - Thursday 6 May: 9.30am-1.30pm. Costis Kompis – Creative Resourcing for Innovation.
This programme could be ideal for you if:
You recognise that 2021 is a key year for you to adapt or launch new products or services
2020 saw great change for your industry and you want to innovate to retain a competitive advantage over your competitors
You would like to make changes in your business but you want to reduce the risk
You would like to be able to creatively resource your business growth activities
The Growth and Recovery programme includes:
3 x 4 hour virtual masterclass workshops running from 9.30am - 1.30pm over the 3 dates above including sessions on: strategic leadership and innovation for recovery, managing agility for survival and creative resourcing for Innovation - will be delivered by innovation experts, providing tools and tips that can be implemented straight away.
Tailored advice from the BRITE Innovation Team on the opportunities available through the wider BRITE Innovation programme such as one to one innovation coaching and funding to access dedicated research expertise for product or service development
Invites to social events such as our monthly BRITE coffee morning
About the virtual workshops and the experts delivering them:
Day 1
Tuesday 20 April - 9.30am - 1.30pm.
Strategic Leadership and Innovation for Recovery
This session will demonstrate how to develop innovation strategies, enabling participants to identify new opportunities and turn new market conditions into innovative offerings or processes, as well as generating new value. It will also support participants in identifying innovative responses, in keeping with their circumstances and the conditions of the market at the time of the crisis, as well as providing them with an action plan, equipping them with a crisis innovation strategy. Businesses will leave with:
• Clarity as to when a crisis represents an opportunity for an enterprise
• Guidance on developing an 'innovation response' to an emerging crisis
• An understanding of the process of how to turn a crisis into a strategic advantage.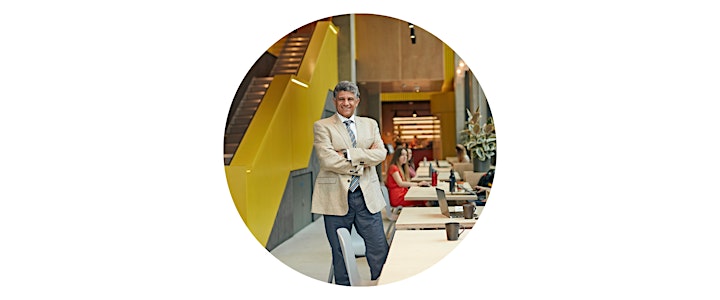 About the speaker: Dr George Tsekouras
George is the Director of CENTRIM, the Centre for Change, Entrepreneurship and Innovation Management at the University of Brighton and the Innovation Chair of the British Academy of Management (BAM). George has led research and programmes on business innovation and entrepreneurship for over twenty years. You can find out more about him here.
Day 2
Wednesday 27 April - 9.30am - 1.30pm.
Managing Agility for Survival
This session will introduce participants to key ideas around agility and how businesses can exploit this process for their advantage. The session will enable participants to explore the beneficial, as well as the dysfunctional capabilities, of agility, the relevance of the concept of 'requisite agility' and how this can be built into their own Theory of Development (ToD).
The workshop will provide an opportunity for participants to review their own capability to exploit agility for advantage and avoid potential dysfunctions of this strategic approach, concluding with an action plan to prepare an 'Agility Ambition'.
About the speaker: Dr Dave Francis
Daves' research background is in evidence-based theory to improve management practice, with particular focus on innovation skills, innovation capability development, continuous improvement and, recently, innovation for poverty alleviation in the third world. You can find more information about him here.
Day 3
Thursday 6 May - 9.30am - 1.30pm
Creative Resourcing for Innovation
This session will present alternative strategies and opportunities for funding SME's innovation and growth journey, including:
• When to look for outside funding opportunities
• How to determine capital requirements and which tools and methods to use to determine value and investment needed
• The pros and cons of raising funds from different sources (crowd funding, government grants, venture capital or other funding sources)
• How to agree on terms for investment.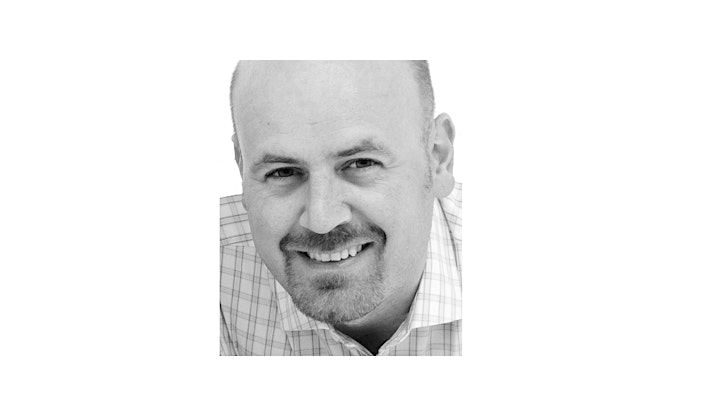 About the speaker: Costis Kompis
Costis has a detailed understanding of the innovation funding environment and over 15+ year's-experience advising hundreds of start-ups, research organisations, government departments, industry associations and large enterprises to plan and transition through their innovation and commercialisation paths. Through his work as a digital innovation advisor, he enables organisations to identify, achieve and monitor R&D-driven innovation. Costis specialises in scientific and technological commercialisation, strategic road mapping, business model development, public-private innovation and strategic alliances for SMEs. You can find out more about him here.

About BRITE
The Brighton Research Innovation Technology Exchange (BRITE) is a business innovation programme for ambitious and established businesses led by a highly experienced and dedicated team from Plus X Brighton, in partnership with the University of Brighton which is renowned for world-class research innovation expertise. Find out more here.
The BRITE programme is receiving up to £5m of funding from the England European Regional Development Fund as part of the European Structural and Investment Funds Growth Programme 2014-2020
Applicants of BRITE services including this Growth and Recovery programme will be checked to establish their eligibility to receive government funded support.
Prove they have significant aspirations to grow, capacity to innovate and appetite to bring new products to market. Please note freelancers are not eligible for BRITE services.
Be a registered established business
Have fewer than 250 employees
Have a turnover of under £50m
Work in an eligible sector e.g. not Fisheries, Agriculture, Defence, Retail or Education