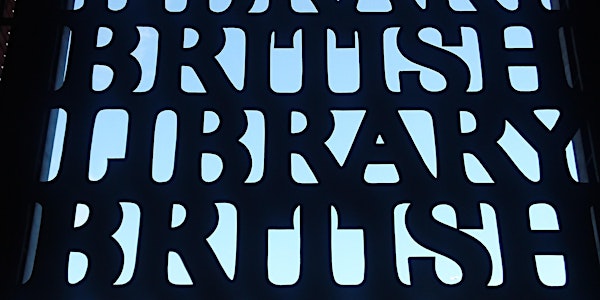 The British Library: A Virtual Walk through the World's Collective Memory
The one thing most of us reading this have in common is the English language, and our tongue's cathedral is the British Library in London.
About this event
The British Library is both a workhorse and a beauty queen. Not only is it the United Kingdom's principal copyright library, meaning it automatically receives a copy of everything published in both the UK and Ireland, it contains Reading Rooms for up to 1200 researchers looking into everything from the humanities and music to rare books and maps. Karl Marx was one of them. So was Mahatma Gandhi, Sir Arthur Conan Doyle and Oscar Wilde.
The library also serves as a museum and a centre for special exhibitions. In just one room – free to visit and open seven days a week in normal times – you'll find 250 of the English-speaking world's most precious and high-profile written documents on display. There's everything from the original Magna Carta, Shakespeare's First Folio and Audubon's Birds of America to handwritten manuscripts of Thomas Hardy, Charlotte Bronte, Lewis Carroll and Jane Austen. Among the showstoppers are John Lennon's self-edited lyrics to several of the Beatles most popular songs and for classical music aficionados, there are original scores from Beethoven and Mozart. Along with that, there are historical maps and ancient religious texts, including the Buddhist Diamond Sutra, the world's oldest book, and medieval illuminated manuscripts from Christianity, Judaism and Islam. The new Sound Gallery is devoted to archived recordings, including the voices of Thomas Edison, Queen Victoria and Florence Nightingale
Join Blue Badge Tourist Guide and Lonely Planet guidebook writer Steve Fallon on a virtual tour of this enormous building – the largest built in the UK in the 20th century – which also boasts some rather unusual architecture and an inordinate amount of artwork. What London's National Gallery is to fine art, the British Library is to the written word.
Added bonus: a university archivist and librarian from across the pond will join Steve at the end. Katie McCormick, Associate Dean of Libraries for Special Collections & Archives at the Florida State University Libraries will be on hand to describe her work and answer questions.
This is a virtual tour conducted live online via Zoom. You will receive your Zoom invitation on the email you have provided. Please check your spam folder in case the email from Eventbrite goes astray. In order to participate in the tour, you will need to download the Zoom app beforehand.