See its highlights and hear their tales as told by a former museum guide
About this event
See the highlights of one of the greatest museums in the world and hear its amazing stories from a former British Museum tour guide to bring it all alive.
We choose our favourite objects from across the globe, to understand ancient cultures.
Please note, this is not an official tour from the British Museum.
Featured in this virtual tour of the highlights of the British Museum:
the Rosetta stone, and how it was discovered and hieroglyphics deciphered
the Egyptian gallery and the bust of Rameses II
the Parthenon sculptures (the 'Elgin Marbles")
the Egyptian mummies and what happens if you unwrap one?
the Benin bronzes
the Assyrian gallery, supernatural creatures and ancient warfare techniques
the great Roman silver treasure dug up by a Suffolk farmer
How the oldest script in the world, cuneiform, was translated
The Mayan sculptures
Aztec jewellery fit for a king
Tour details:
1 hour 15 minutes
Via Zoom app or link: we'll email you the password on the morning of the tour
£10 per screen or £12 per family (family can be in two locations on 2 devices, so why not invite parents?)
How to join the virtual tour:
Book your tickets via the above link.
We'll email you full details of the Zoom meeting link, password and Meeting ID on the morning of the tour.
Five minutes before start time, click on the link we send you or log in via the Zoom app and then sit back and enjoy the tour.
Please put your microphone on mute, but you will be able to unmute and ask questions at the end of every stop.
For more of our tours please visit our website Let's Discover London.
Thank you for your Google reviews ....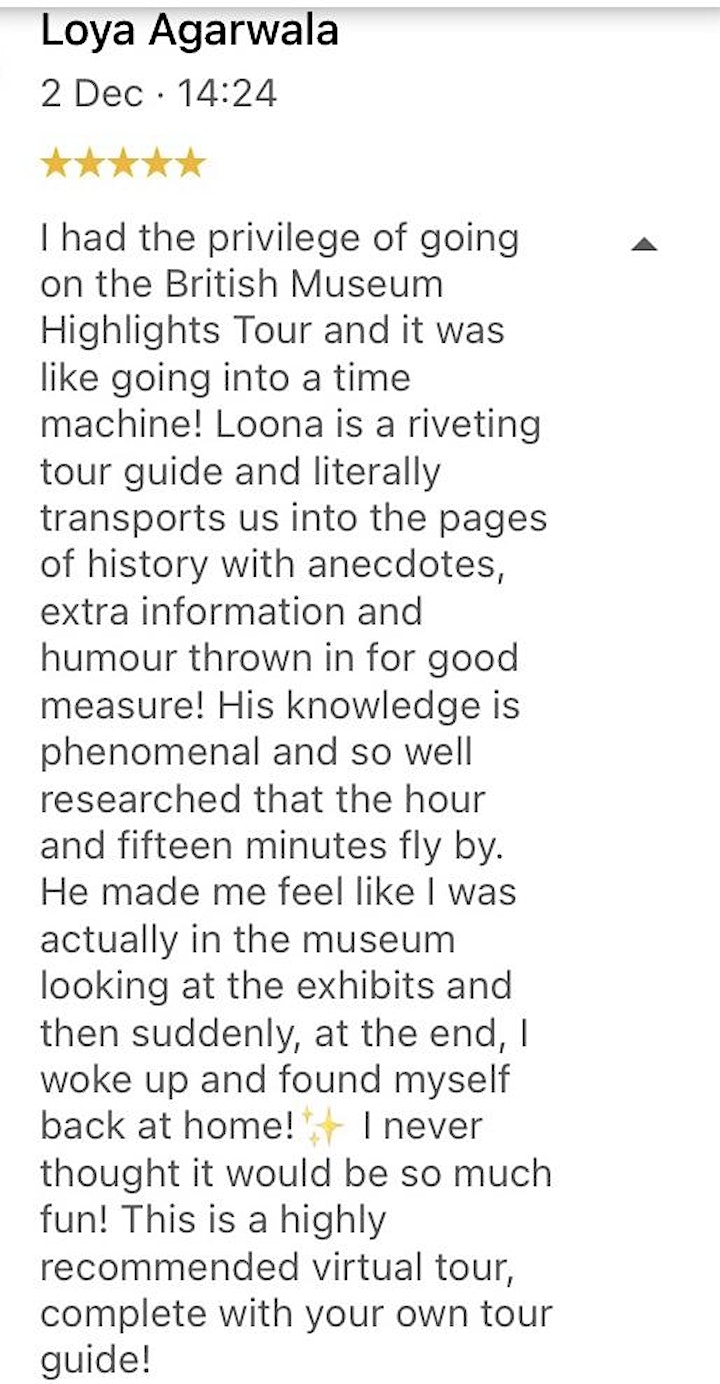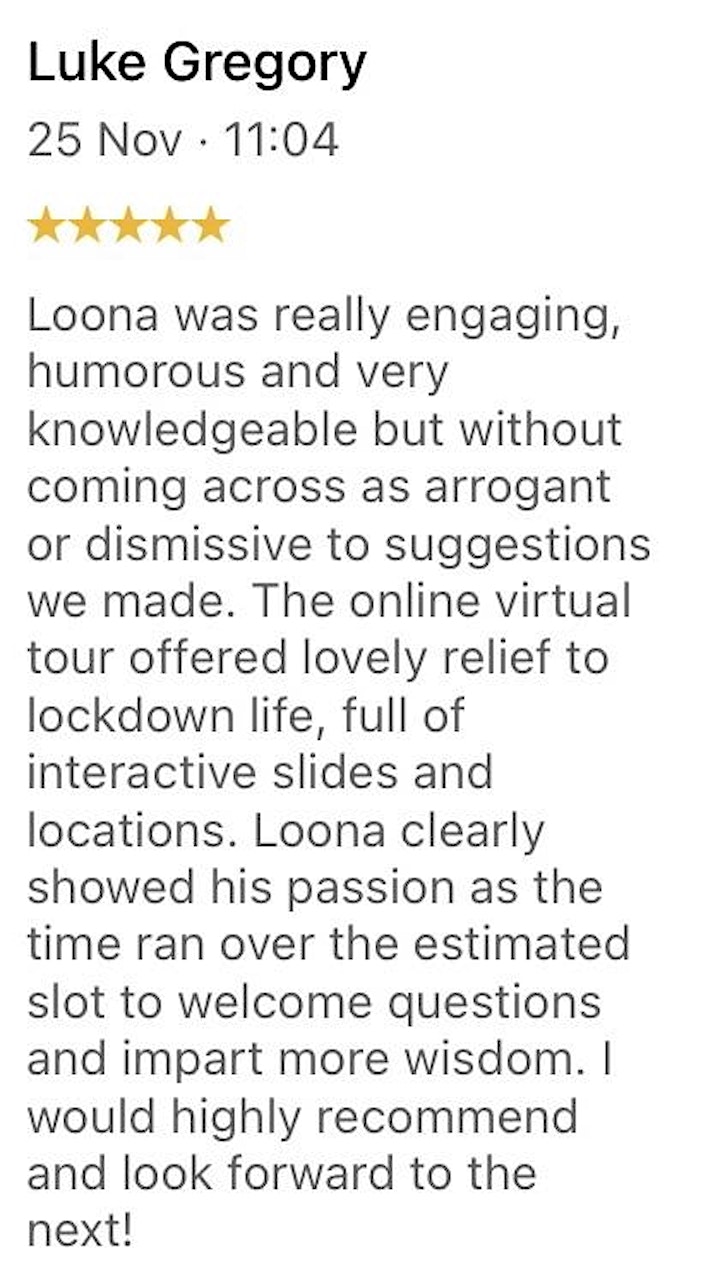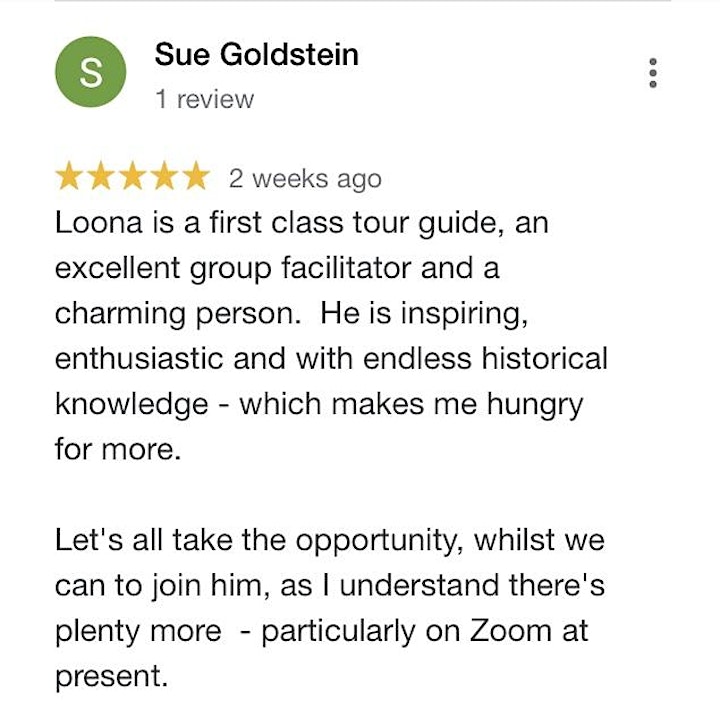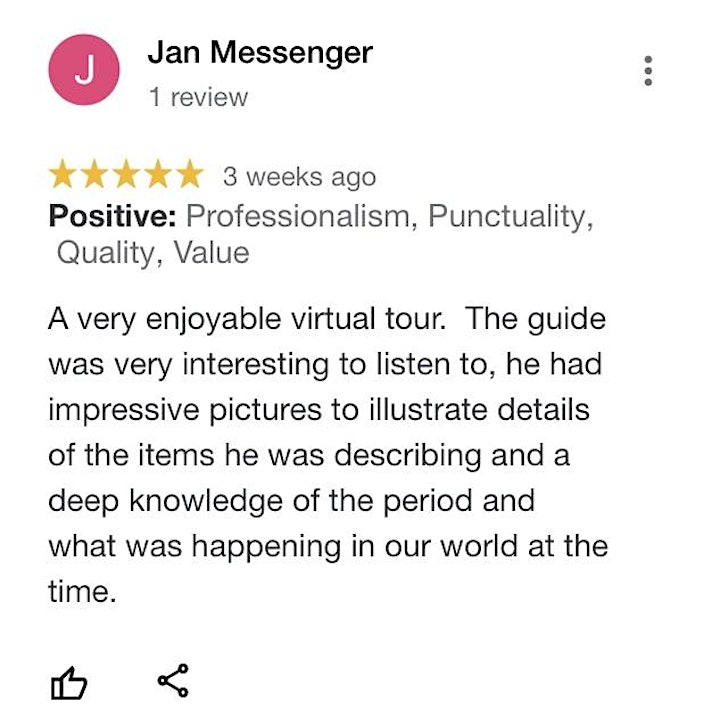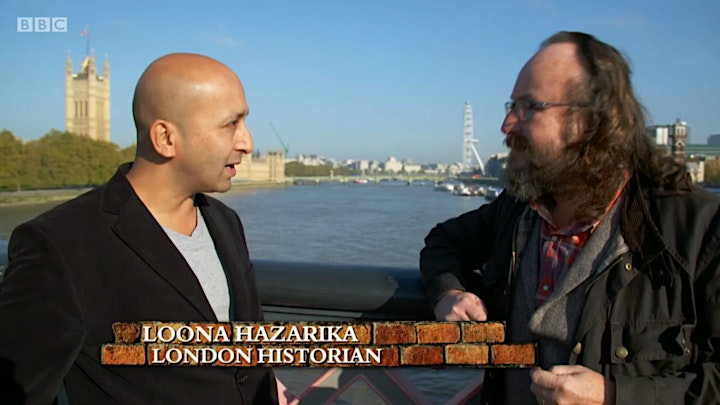 Organizer of The British Museum's Highlights: Online Tour
Let's Discover London has been guiding thousands of people since 2006.
Our virtual tours are interactive, educational and fun and we use a mix of images, paintings, Google earth and stories, all live-streamed, to make the tour come alive.
All our tours are given by London historian Loona Hazarika who's advised and appeared on TV history series Sky Atlantic's Urban Secrets, and BBC TV's The Repair Shop and The Hairy Builder. A former official tour guide at the British Museum, he holds a masters degree from the University of Cambridge.