The Business Agenda - 21st November 2017
Description
The Business Agenda is a free monthly meeting designed to help South Leicestershire & North Northamptonshire businesses meet up, learn from each other and forge relationships. It is made possible with the help of Harborough Council and the Harborough innovation centre and organised by The Ideal Marketing Company. Each month a different guest speaker talks on a requested business topic. There are also plenty of opportunities to network and discuss the ideas covered. It is held at The Harborough Innovation Centre on the 3rd Tuesday of each month.
This month's event: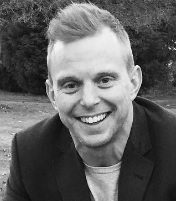 November's Business Agenda features a talk from Mark Platt, the founder of Incite Consulting, a company created to motivate business leaders to inspire business development within their senior management teams.
The position of Business Development in any business is an important one, and the commercial delivery it promises even more so. It has even been said that Business Development & Sales can either make or break a business.
In our current economic state, coupled with the uncertainty of " BREXIT" business development strategy, and its subsequent go-to-market plan, is now so critical that failure to deliver can be catastrophic.
In this talk, Mark will give advice on how to ensure you have the right people and mechanisms in place to deliver your business development strategy. This will be especially relevant to the sales director, MD or collaborative management team in your organisation, or anyone whose role is to execute the business development strategy.
The session is free to attend & forms part of a networking event. The agenda for the evening consist of:
5 pm – Arrival, informal networking. Free tea, coffee and biscuits are served.
5.30 – Delegates are seated. Introduction.
5.35 - Table based card exchange and meet & greet introduction take place at each table.
5.45 – Speaker presentation
6.15 – Q & A session
6.30 – Session ends
Every month the Business Agenda focuses on a different business topic to help business owners and employees. The aim is to learn new ideas, share experiences and build a stronger business community in the Harborough area. Everybody is welcome. Feel free to bring a guest and tell your friends. The Business Agenda has been running in Market Harborough each month since early 2013.
Reserve your free place today.
The Business Agenda is sponsored and supported by The Ideal Marketing Company