Location
The Harborough Innovation Centre
LE16 7WB
United Kingdom
Description
After a break fo rthe summer, the Business Agenda returns with a special event all about how your company can get the most out of Linkedin.
The Business Agenda is a monthly meetings designed to help South Leicestershire & North Northamptonshire businesses meet up, learn from each other and forge relationships.
It is held at The Harborough Innovation Centre on the 3rd Tuesday of each month.
What's on the Business Agenda for September 2013?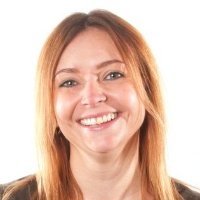 This month's guest speaker is Libby Langley, MD of Zest Communications a social media company based at the Harborough innovation Centre.
Before you do anything else on LinkedIn you need to make sure you have a really good profile set up. Making a few simple changes will reap huge benefits. This session will explain the 5 most important things to look at when creating your LinkedIn profile, and give you clear action points for amending your account.
Libby Langley loves social media marketing and training. She founded Zest Communications in 2011 to help businesses communicate more effectively with their customers through social media and now offers the UK's first social media marketing BTEC qualification for business, as well as bespoke training and management of your social media accounts.
Reserve your free place today.
The Business Agenda is sponsored and supported by Working Breakfast