Join us to discover and celebrate which books have been crowned the most inspirational business books of 2021! #BBA2021
About this event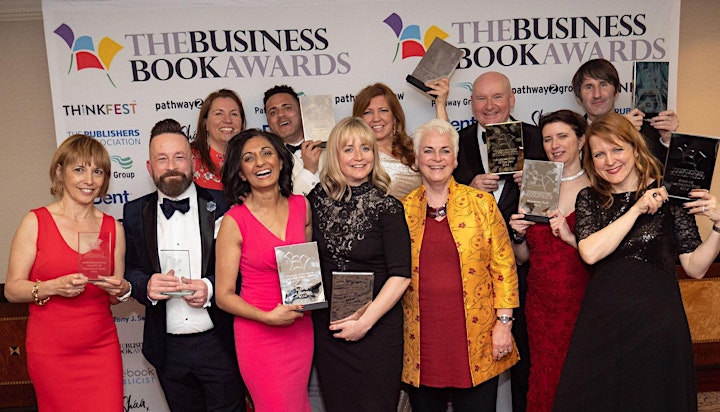 Now in its 4th year, The Business Book Awards celebrate the top business books published over the past 12 months.
In a year that has provided business leaders around the world with an unprecedented combination of both personal and professional challenges, this year's awards cover 12 different categories ranging from 'Start-up/Scale-up' and 'Business Journey' through to 'Business Self-Development' and 'Personal Wellbeing' to reflect the wide range of skills required for business success in the future.
With 85 books shortlisted, the awards highlight the quality and variety of business books and offer industry-wide recognition to new and established authors writing on a range of subjects for a diverse readership in the UK and across the globe.
This free-to-attend virtual event is a great opportunity to network with entrepreneurs, business leaders and the publishing industry, before discovering which books have been crowned the most inspirational business books of 2021!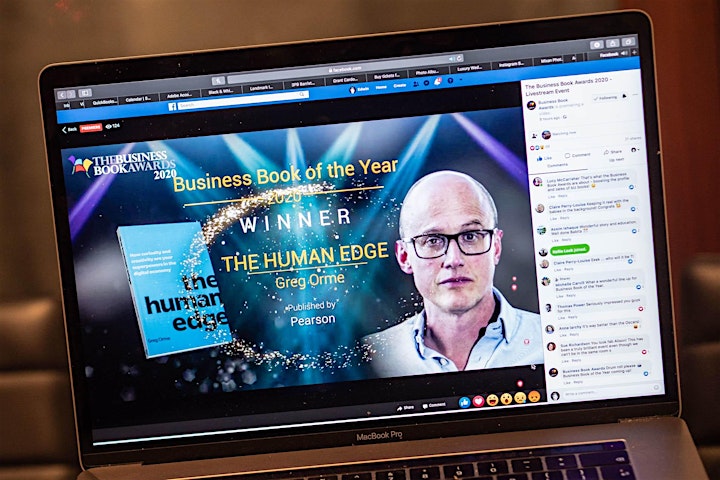 Agenda
7:00 pm - Networking: Connect and converse with other guests in the virtual networking lounge.
8:00 pm - Livestream Event: A welcome from founder Lucy McCarraher, head judge Alison Jones & event director Kasim Choudhry.
8:15 pm - Awards Announcements: The judging panel reveal which books have won in each of the 12 award categories, featuring a LIVE interview with the winning authors.
8:55 pm - Business Book of the Year: Discover which award-winning book has been crowned best business book of 2021!
9:00 pm - Celebrations: Join us again in the networking lounge to celebrate & continue networking.
10:00 pm - Event Close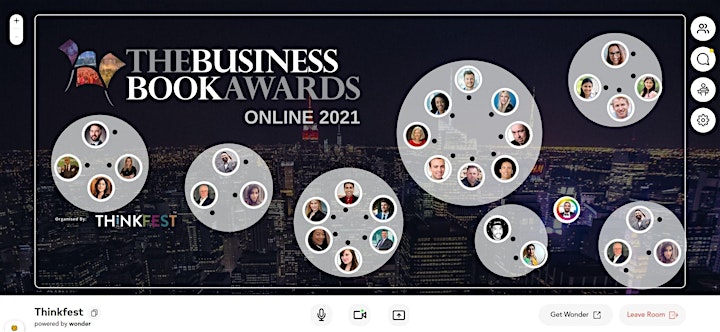 About The Business Book Awards
The Business Book Awards celebrates thought leadership in business. Over the past 12 months, business books have proved to be a source of invaluable advice, inspiration and escapism for millions of people to overcome the unforeseen challenges they have faced.
Founded in 2017 by book mentor Lucy McCarraher of Rethink Press & ThinkFest Events, each year the awards receive over 250 submissions from authors across the globe. "It's important that the full range of business authors are celebrated for the knowledge and expertise they make available through their books. Some of them make a huge impact in a highly niche market; others present a compelling vision that changes the way we all work.", says Lucy.
The awards give every author and publisher the opportunity to gain recognition for their contribution to business & entrepreneurship by participating in a high-quality, impartial judging process.
Led by head judge Alison Jones (founder of Practical Inspiration Publishing), the judging panel is made up of 40 experts from business, writing, publishing and other related fields, with expertise in their relevant category.
The awards also strive to champion diversity in business. As well as a dedicated award for books that promote inclusion & equality, this year nearly 50% of the shortlist (and over 40% of the 275 books entered) are from female authors.
In 2020 The Human Edge by Greg Orme (published by Pearson Business) was awarded Business Book of the Year for its compelling insights into how to survive and thrive in the digital economy.
For more information regarding the event and future opportunities, please contact event director Kasim Choudhry on 0121 708 0731 or email Kasim@ThinkFest.co.uk. Entries for 2022 are planned to open later this year.