Description
The Business Funding Show 2017 is the UK's only business event
exclusively focused on business funding and growth support.
Find "all the money under one roof": Spend the whole day with top Lenders and Investors, find out your best funding options, pick experts' brains and pitch your business to validated, sophisticated Investors.
Explore every option to get the cash-flow you need to grow your business, all in a single day. Attend Investor Clinics (book on the day), listen to talks from top investors and lenders and get 1-2-1 advice from a whole range of financial providers. And if that's not enough, upgrade to an All-Inclusive ticket and join our Networking Party from 6-9pm, with drinks, nibbles and the chance to connect with Angels and other sources of funding.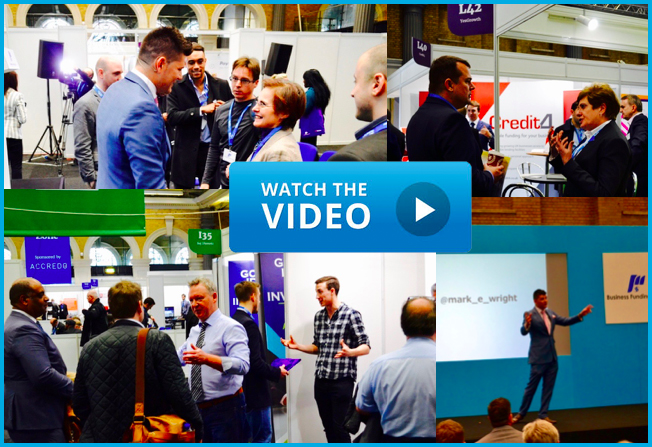 The event welcomes businesses across all industries, from startups to scaleups to get necessary support to grow your business. All attendees to the event will have an ample opportunity to liaise with representatives of various leading financial institutions to discuss their funding options and growth pathways.
Companies you will meet:
WE HAVE LIMITED SPACES LEFT TO EXHIBIT - CONTACT marketing@businessfundingshow.com NOW to discuss how you can take part.
Featured speakers:
Agenda of Panel Sessions:
⌚10.00 Funding Trends and Options post-Brexit
British Business Bank, Enterprise Europe Network, and Department for International Trade
⌚11.00 Investors' criteria for your business
Envestors, AngelCoFund, Forward Partners, PwC
⌚12.00 Funding and Growth Support for Science, Tech and Innovations
Silicon Valley Bank, Accenture, Microsoft Accelerator, The Bakery
⌚13.00 Legal Lab for Funding
Marks & Clerk
⌚14.00 Alternative sources of Business Funding
British Private Equity and Venture Capital Association, UK Business Angels Association, Crowdcube, Fleximize, Alternative Business Funding
⌚15.00 Proven methods to secure a grant
Granted Consultancy
⌚16.00 Becoming Investment-ready
Chelsey Baker (UK's top Pitching Expert), Julie Thompson Dredge (PR Guru), Mike Green (C4 Secret Millionaire), Mark Wright (BBC Apprentice Winner)
⌚18.00-21.00pm PRIVATE DRINKS RECEPTION: SURROUND YOURSELF WITH FUNDING OPPORTUNITIES
The Business Funding Show: Behind the scene
Famous speakers & Special Guests: Funding Mastery
Funders & Investors: Introduction to opportunies
Networking over Drinks
---
2017 Exclusives: Top VCs will be on site for one-to-one meetings within the Investment Clinic. Wondering how you can join? There is no pre-registration; however, you need to research which fund fits you best; prepare your pitchdeck; and come along. Please, note, these slots will be alocated on first come first served basis; so, make sure to be the first in the queue!

9am-12am:
Beringea
Funding London
Cambridge Capital
NOR Capital
AIS Group
12am-3pm:
Startup Funding Club
NOR Capital
Oxford Capital
Earlsfield Capital
3pm-5.30pm:
Coral Reef
Angel Investment Network
EDGE Capital
London Business Angels
Oxford Investment Opportunity Network
Startup Funding Club
1) Free ticket will let you attend selected workshops at specific times.
2) Standard ticket will give you access to all our exhibitors at the show, experts talks and 1-2-1 Investment Clinics.
3) Want more? Upgrade your ticket to All Inclusive VIP to get all the above and chance to discuss your business ideas during the private reception with Lenders, Investors and Speakers over drinks.
Get your ticket now to secure your space. This venue has a limited capacity - so, be quick!
---
Organisers:
Arina Osiannaya - the founder The Business Funding Events (The only place where you can meet top-finance providers on a regular basis) and Osmond Dsilva, Tech City Coffee Meetups (A business support programme for entrepreneurs in the Technology sector)
The Business Funding Show - we are bridging the knowledge gap on funding for SMEs in the UK, supplying you with everything you need to startup, progress, evolve and grow your business!
Tickets Sponsor:

> Access the online Business Finance Guide
The Business Finance Guide, a journey from start-up to growth, is a unique guide that sets out the main things to consider and outlines sources of finance available to businesses – ranging from start-ups to SMEs and growing mid-sized companies.
Event Sponsored by