Description
Ditch the sales and marketing strategies! 
Your business needs a new Income Generation Strategy.
Too many businesses overspend on new business development, through lack of measurement and focus, which means that they don't generate real income growth but just an illusion of growth.
Every second Wednesday of the month we explore different areas of business growth, from calculating the average lifetime value of your customers, bringing your sales and marketing together, using content to grow your business and much more.
With special guests, stories and case studies. 
Join us for one of our monthly webinars and our conferences, and you will learn:
How to really measure the success of your marketing and sales spend

If your business is geared up for sustainable business growth

How to increase your returns

How to generate and close more leads for your business
Plus tips and ideas on how you can develop an effective strategy to embed this into your business.
THE HOST
David Finch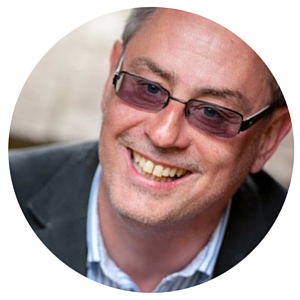 David is the Managing Director of Purple Frog. He initially qualified as a Chartered Accountant before starting off his career as an entrepreneur nearly 30 years ago.
All the businesses he has run have been linked to the communication and marketing sector and he has seen massive change in the way success has been driven through marketing and advertising. And this is even more so in today's business world. The financial crash in 2008 really did change the world of business and there is no going back to the old models of success.
As a speaker David is educational, informative, motivational but above all practical. He has advised a variety of businesses as well as learnt from his own experiences and has spoken at a number of Universities and Business Growth Conferences.