Description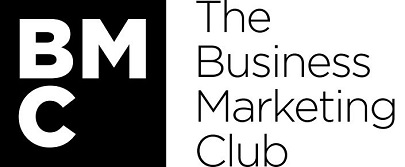 This session will look at how you build and maintain your personal brand, build your online community, take relationships offline and network for career progression.
This event also marks the launch of The Business Marketing Club in Bristol. The Business Marketing Club exists to provide leadership for the B2B marketing industry, push for higher standards and greater recognition – both from the wider business community and within organisations. For the first time, it provides practitioners from all areas of B2B marketing (inhouse marketers, agencies and suppliers/vendors) the opportunity to join together to drive and steer the development of the industry, enhancing professionalism and enabling greater success for all practitioners.This is a national club where on a monthly basis marketers join together to discuss industry topics and challenges they face within their roles. To celebrate the launch, snacks and drinks will be included in the ticket price.
No prep is needed from attendees, just yourself, experiences and opinions.
Sophie Barnes is the Group Social Media Manager for Xchanging, a CSC company, responsible for Xchanging's social media strategy and digital presence. During her time at Xchanging, Sophie has implemented the Social Selling & Employee Advocacy programs, increasing lead generation through social media and visibility throughout the business. Prior to joining Xchanging in 2014, Sophie worked freelance for a number of B2B companies transforming their social media approaches. Sophie, holds a degree in Journalism and Public Relations, and was recently shortlisted for 'Social Media Influencer of the Year' at the Insurance PR & Marketing Awards. In her spare time, Sophie is a member of the BMC, attending on a monthly basis the round-tables.