The Business of Fashion Masterclasses - Nov 2016

Tuesday, 8 November 2016 at 10:30

-

Monday, 28 November 2016 at 16:30 (GMT)
Event Details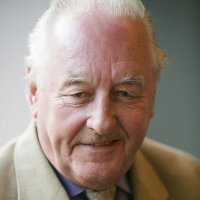 Portobello Business Centre in conjunction with David Jones Fashion Management Services
present the most qualified Business of Fashion MASTERCLASSES in Britain. 
The Portobello Business Centre in conjunction with David Jones Fashion Management Services are delighted to present this acclaimed series of MASTERCLASSESgeared to advising on how to manage a business in fashion. Past attendees include: Preen, Karen Millen, Eley Kishimoto and Matthew Williamson.  
This renowned event has made a major contribution in launching many of today's successful British Designers over the past twenty years and is recognised both for its quality and excellence. Taught by experienced professionals with a history of working within the industry it is a most essential requirement for those with passion, commitment, drive and energy.
A one to one individual mentoring session of up to one hour with David Jones is included in the price on completion of 4 MASTERCLASSES. Places are limited please book early.
The Business of FASHION, 4 BUSINESS MASTERCLASSES
 MASTERCLASS 1 – 8th Nov 2016                                             MASTERCLASS 2 – 10th Nov 2016
10.30 – 1.00                                                                                   10.30 – 1.00
Self Marketing Techniques                                                              Managing Overheads
Product Planning                                                                            Setting and Monitoring Targets
Building a Collection                                                                       Market Research
Product Costing                                                                              Presenting to a Bank
Manufacturing Techniques
Product Focus
2.00 – 4.30                                                                                     2.00 – 4.30
Meeting Buyers                                                                               Effective People Management
Product Launches                                                                          Delegation Skills
Direct Marketing                                                                             Motivational Skills
Customer Care & Loyalty
MASTERCLASS 3 - 24th Nov 2016                                             MASTERCLASS 4 – 28th Nov 2016
10.30 – 1.00                                                                                   10.30 – 1.00
Time stress and Crisis Manangement                                            Merchandise Techniques
Time Balancing                                                                               The Marketing Mix
Stress Indicators                                                                             Targeting Customers
2.00 – 4.30                                                                                     2.00 – 4.30
Making an Impact                                                                           The Opportunities and Dangers for Small Business
First Impressions                                                                             Course Overview
Trade Exhibitions                                                                            Identifying Future Needs
What past attendees have said about the course:
"David is a captivation and inspiring course leader.  I really enjoyed his advice, his anecdotes.  I would definitely recommend this course to others"  Celeste
"I enjoyed the course. David gave so much information and shared his personal experience that is so valuable because he covered much more than I expected." No Name
"I appreciate the fact that David has real fashion knowledge and experience in the fashion industry.  He's great!!  It's also great to be taught a specific area in business rather than just general knowledge and facts"  Patricia 
"I have found this course absolutely invaluable, both in terms of providing a thorough introduction into the fashion industry but also giving me the confidence to take my business forward. The added benefit of the one to one sessions will no doubt be of vital importance." No Name
"The course was very interesting and inspirational my hand was aching from all the writing I would definitely recommend to others." Natalie
"I really enjoyed David's course, it's very helpful and straight to the point"  Lilia
"Having the days spread out was really helpful in building relationships with the other students I would definitely recommend this approach again, I am really looking forward to my one-one." Attenborough
"I learnt more than I had ever imagined.  David Joes was fantastic, highly knowledgeable and his years of exerience and know how makes this course and its cost such a fantastic acheivement."  Divinia Fleary
"I would have another longer course with this instructor, he's one of the best I've had" Jacueline Jung
"Fantastic course, practical, engaging and upbeat.  David is business savvy and pragmatic, his expereience and strategic approach will be invaluable to anyone wanting to start a fashion business."  Elsa Garagnon

Here are some of the start-up journeys of attendees from 2014:
http://www.pbc.co.uk/success-stories/eight-hour-studio/
http://www.pbc.co.uk/success-stories/ethical-collection-london/
When & Where

Portobello Business Centre
383 Ladbroke Grove
6 Canalside House
W10 5AA London
United Kingdom


Tuesday, 8 November 2016 at 10:30

-

Monday, 28 November 2016 at 16:30 (GMT)
Add to my calendar
Organiser
Welcome to the award winning business development agency described as 'the best in London'.
We offer a wide range of services for people who want to set up on their own and for already established business planning to expand.
Look through our website www.pbc.co.uk to find out about the courses, business advice and consultancy that we offer.
To find out more, call 020 7460 5050 or email us