Description
Back by popular demand following the huge success of The Business of Leadership 2016, Dungannon Enterprise Centre are delighted to launch 'The Business of Leadership, Round 2!
Join us for the Business of Leadership, Round 2 on Wednesday 28th November to hear from thought leaders in our sports industry, listen to their leadership stories and learn how to apply their tactics in your business. Sport has many alignments with business, not the least of which include: handling competition, goal setting, talent identification, managing egos, developing pride in the team, assigning roles and building confidence.
Attendance at the event will not only leave you inspired to lead your own team to success but will also equip you with practical tactics for ensuring business success through great leadership.
----------------------------------------------------------------------------------------------------------
Speakers for the morning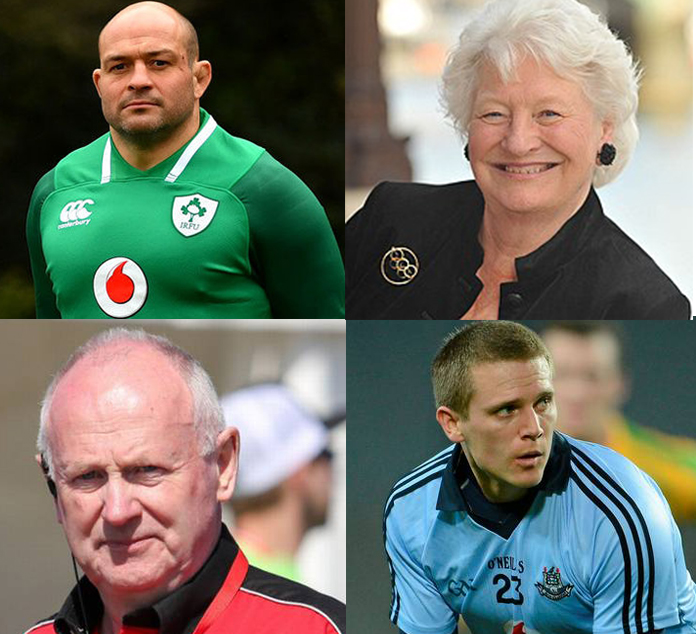 Rory Best, OBE
As captain, Rory led the Ireland Rugby Union team to a historic third Grand Slam victory. With over 100 caps for Ireland, Rory is one of the most capped players in Irish National team history while also playing hooker for Ulster Rugby.
Mervyn Whyte
As Event Director of the Vauxhall International North West 200, Mervyn Whyte has played a leading role in ensuring that the North West 200 has become Ireland's biggest outdoor sporting attraction. The Limavady man has been involved with the North Coast Races for 45 years since beginning as a marshal at Station Corner in 1973.
Dame Mary Peters
This former British athlete is best known as a competitor in the pentathlon and shot put. Dame Mary Peters represented Northern Ireland at every Commonwealth Games between 1958 & 1974 and can boast 3 Gold and 1 silver medal for the hard work and dedication she put in. She is also well known for establishing the Mary Peters Trust - Northern Ireland's leading sporting charity.
Tomas 'Mossy' Quinn
Mossy is an Irish All-Ireland winning Gaelic footballer from Dublin. In January 2014, he took up the role of Commercial and Marketing Manager for Dublin GAA, the first role of it's kind for GAA counties.
The morning will once again be compered by Dungannon's very own Sports Reporter, Adrian Logan, an inspiring leader himself.
Ticket price is £45+ VAT including tea/ coffee and lunch with a special early bird discount rate of £35+VAT until Friday 2nd November.
We look forward to welcoming you to the morning and to hearing how you will use what you learn to inspire success in your business.
Sponsors: